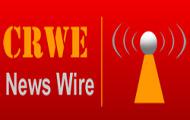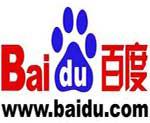 Baidu, Inc. (Nasdaq:BIDU)
BIDU Chief financial Officer Jennifer Li announced today that the company will invest more than 10 billion yuan ($1.6 billion) to set up its cloud computing centre.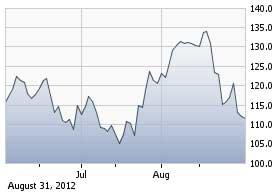 Baidu, which unveiled its mobile Internet browser at its annual conference in Beijing, is pushing deep into cloud computing as the heart of its mobile strategy in order to capitalise on the booming sector.
"The Baidu Mobile Browser, which will compete with UCWeb Inc's UC Browser, Google Inc's Chrome and default Android browser, and Apple Inc's Safari, is about 20% faster than its rivals based on internal tests", stated Li Mingyuan, Baidu's general manager of mobile and cloud computing, on Friday at a pre-launch briefing.
BIDU provides Internet search services. The company offers a Chinese language search platform on its Website, Baidu.com; and a Japanese language search platform on its Website, Baidu.jp. Its search services enable users to find relevant information online, including Web pages, news, images, documents, and multimedia files through the links provided on its Websites. For more information about BIDU visit www.baidu.com.
**********

Burger King Worldwide (NYSE:BKW)
BKW restaurants reported today an impressive line-up of mouthwatering fall menu items that are sure to satisfy. Enjoy their delicious, new crave-able chicken menu options. From hearty flavors to lighter fare on-the-go, BK® has the perfect made-to-order meal solutions that live up to the brand's signature great taste.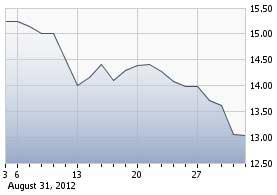 The new limited-time-only menu at BK® includes a new line of flavorful products for fall, freshly prepared for guests to enjoy: Italian Basil Chicken Sandwich (Suggested retail price of $4.79), Italian Basil Chicken Wrap (Suggested retail price of $1.99) , Chicken Parmesan Sandwich (Suggested retail price starts at $4.79), Garden Fresh Salad Wraps (Suggested retail price starts at $3.49), Popcorn Chicken (Suggested retail price starts at $1.99), Raspberry Real Fruit Smoothie (Suggested retail price starts at $2.29), Italian Breakfast Burrito (Suggested retail price starts at $2.49). The new fall menu is available for a limited-time-only at participating BK® restaurants nationwide.
Founded in 1954, BKW is the second largest fast food hamburger chain in the world. The original HOME OF THE WHOPPER®, the BURGER KING® system operates in over 12,600 locations serving over 11 million guests daily in 86 countries and territories worldwide. Approximately 94 percent of BURGER KING® restaurants are owned and operated by independent franchisees, many of them family-owned operations that have been in business for decades. To learn more about BKW, please visit the company's website at www.bk.com
**********

Crown Equity Holdings Inc. (OTCPK:CRWE)
CRWE AD-Services, a division of CRWE is a full service multimedia advertising company specializing in internet marketing. Their goal is to provide you with a customized advertising blue print using their expansive resources. CRWE Ad Services (www.crwe-adservices.com ) provides modern and unique advertising campaigns. They are dedicated to offering the most cost effective advertising solutions.
Furthermore, CRWE Tube (www.crwetube.com ), a video sharing site of CRWE, allows billions of people around the world to upload, watch and share original videos. With online videos continuing to experience explosive, viral growth and the web rapidly moving from text to video, businesses will need to adapt to the shift in video distribution technology or quickly become irrelevant to their consumers who anticipate seeing video everywhere online.
Crown Equity Holdings Inc. offers advertising branding and marketing services as a worldwide online multi-media publisher with its digital network of websites and focuses on the distribution of information for the purpose of bringing together a targeted audience and the advertisers that want to reach them. CRWE advertising services cover and connect a range of marketing specialties, as well as provide search engine optimization for clients interested in online media awareness. For more information about Crown Equity Holdings Inc. visit www.crownequityholdings.com.
**********
THIS IS NOT A RECOMMENDATION TO BUY OR SELL ANY SECURITY!
Disclaimer: Never invest in any stock featured on our site or emails unless you can afford to lose your entire investment. crwenewswire.com publisher and its affiliates and contractors are not registered investment advisers or broker/dealers.Our disclaimer (Read more at http://www.crwenewswire.com/disclaimer) is to be read and fully understood before using our site, reading our newsletter or joining our email list. Release of Liability: Through use of this website viewing or using, you agree to hold crwenewswire.com report and Crown Equity Holdings Inc. CRWE, its operators, shareholders, employees and/or contractors harmless and to completely release them from any and all liability due to any and all loss (monetary or otherwise), damages (monetary or otherwise) that you may occur. Rule 17B requires disclosure of payment for investor relations. Crown Equity Holdings Inc. (OTCPK:CRWE) is a media-advertisement and newswire company. Crown Equity Holdings Inc. (OTCPK:CRWE), in some cases, provides media advertising and public awareness for both public and private companies, as well as disseminating news. As such, in some cases, when Crown Equity Holdings Inc. (OTCPK:CRWE) advertises for a particular client, Crown Equity Holdings Inc. (OTCPK:CRWE) charges an advertising fee which it must disclose under 17B. The fee may be in cash, in free trading stock or in restricted stock. Crown Equity Holdings Inc. (OTCPK:CRWE), if paid in stock, can and may sell those securities during the advertising period.
www.crwenewswire.com/150060/business/bai.../
Disclosure: I have no positions in any stocks mentioned, and no plans to initiate any positions within the next 72 hours.