It would be fair to say that we have all struggled along 'in denial' on whatever an issue may be, at some stage in our lives. - Many of us continue along with this phenomena.
I guess it depends on an individual's own understanding of or, an own POV for any real conclusion that a person/s may hold, no matter what the subject.
WARNING! Don't dare go here if you haven't an "open" mind, ok?
On Facebook (today), a range of topics were posted for discussion that have included "Crop Circles" [tiny.cc/lbmimw] and in my forever being an 'eternal possibility thinker' (and, where it's rare for all to agree on any topic thrown-up for discussion) I thoroughly enjoy being one of 104 members in a FB Group...The Dangerous Thinkers Association.
[BTW, this group is 'open' for all to join, if you may choose to do so.]
On that thread I introduced the possibility of "cognitive dissonance"(?) occurring in many of our conclusive minds. tiny.cc/4enimw - It's a little like knowing that the ceiling is painted white but (and for what ever that reason may be) you'd much prefer to 'think' that it's painted black, kind of, I guess?
The suggestion is that a conflict exists, only in our minds.-Individual circumstances may even dictate our conclusions? Others may feel that it's more simpler by going along with 'mainstream'?
About that (independent) "End-To-End" (Ad:Tech) Solution? (That's based on keywords matching real time 'user intent' across a ONE global, publisher marketplace? And finding a target, impression by impression?)
...........
I guess (others may feel) that it's silly to go against the 'mainstream thinking' in believing that there will be an "end-to-end" solution?
Yet I feel that there is an overwhelming amount of evidence here on my own instablog (for advertisers, publishers, tech vendors, and investors to consider), supporting my own prediction - that there will be one.
< "Brands that use interactive, rich media ads see a 300 percent to 1,000 percent increase in ad interactions. That's one of the reasons that probably explains why the use of video in online advertising is predicted to grow by 55 percent in the U.S. by 2016.">
Just 'some' who are lying in wait, perhaps? - http://bit.ly/TAqmSr
Partners

4th Largest Ad Marketplace
Adknowledge, the fourth largest advertiser marketplace, specializes in performance-based marketing solutions that help make the long tail web accessible to search engine advertisers. Utilizing powerful predictive technology, Adknowledge connects advertisers with consumers across multiple channels, including email, search, mobile, domains, and social networks. Over 10,000 advertisers use Adknowledge to promote their offers.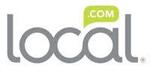 Local Corporation (NASDAQ:LOCM) has partnered with Yactraq to deliver ads to video & audio publishers that use Yactraq technology. Local.com is a local media company that specializes in connecting brick-and-mortar businesses with online customers using a variety of innovative digital marketing products including local rich media, local business and product search, mobile, SEO, web hosting, social media and daily deals. The company serves a million consumers a day on the flagship Local.com website, Spreebird.com and a network of more than 1,000 regional media sites.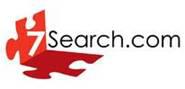 7Search.com has been a leading pay per click search engine advertising and affiliate network since inception in 1999 and is dedicated to providing value and service for online businesses. Continually recognized as a premier online advertising solution and a respected Web partner network, 7Search has provided thousands of Web businesses with an economical and measurable opportunity to obtain Internet traffic and generate revenue through their online presence.

LookSmart is one of the largest pay-per-click (NYSE:PPC) search advertising networks, processing over 2 billion queries per day.
They serve keyword-based text ads on their targeted network of high quality publisher sites. Looksmart supports direct relationships with thousands of diverse paid search advertisers, and their expertise is grounded in connecting these advertisers with high quality traffic via their award winning AdCenter platform.
Founded in 1997, Looksmart was one of the first consumer-facing sites providing internet search capabilities. Over the years, they have provided advertising platform solutions for MSN, and Ask Sponsored Listings, among others.
*********************************
Always, only my own opinion expressed here.
LC
Disclosure: Long LOOK
.