Congratulations are in order for your team's recent success and for the advice, that (on January, 14th), the board of directors of Looksmart (in increasing the size of the board of directors to seven), have appointed you, Christian Chan, Paul Pelosi, Jr. and Thorsten Weigl - to now serve as directors of the Company. Welcome!
Mike Onghai - New Looksmart Board member - PEEK Consortium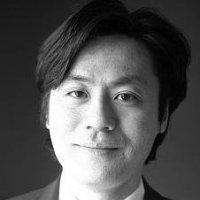 Looksmart's (ordinary) shareholders would hope that you and your new team (that includes remaining members from Looksmart's old board-the existing Chairman Scott Kauffman, former CEO in Jean-Yves Dexmier & Mark Sanders) can now all work together in taking the company on to the heights that (potentially), it (no doubt), is capable of achieving.
Mike, it's been recently noted that (as part of your many talents), you have been (since June 2012 - Present /8 months) an Advisor to the Internet Media Labs.
Also noted is that Peter Bordes is the CEO of Internet Media Labs.
Peter Bordes (who is ranked 8th on the 25 Most Influential People in Performance Marketing) is -also MediaTrust's Founder and this Co's Executive Chairman.
A 1st Deal Announcement?
It would be 'a feather in the cap' of the new (invigorated) Looksmart Board if it was able to have MediaTrust partner Looksmart to extend it's reach into both inventory & advertisers from other Exchanges, Globally.
In achieving this, The Performance Ecosystem can surely then be on the road, to global consolidation.
Why?
All existing Exchanges (that may already have been Looksmart API enabled), will be able to then get access to MediaTrust's publishers and in turn, can be accessed by their own (existing), advertisers.
What's important to note is that all Exchanges will remain operating as individual entities, as currently exists. (Including MediaTrust)
[www.mediatrust.com/advertisers.php]
Where Looksmart in contributing "User Intent" can help see a ONE Currency in a (the), ONE Performance based marketplace.
That opportunity (is there) to create a ONE Currency
In an Adexchanger article when introducing Keith Cohn, Peter Bordes shares an own view (and that of MediaOcean's CEO Bill Wise-to create that one currency) in that, for RTB auctions:"We see cpms and cpcs as currencies for driving liquidity in performance driven transactions."
That (INDEPENDENT) global OPEN Marketplace
Through Looksmart's independent interconnector (using it's advertising and publisher APIs) each exchange's existing advertisers and publishers (including those of MediaTrust), can then get to increase both their own 'reach' and expand availability of real time performance impressions.
Advertisers?
They will be provided with a dramatic increase in numbers of publisher's (user) landing pages where the/those additional (RT - real time, 'intent based') impressions can be accessed and are then likely, to be enacted.
Publishers?
For publishers, the increase in the number of advertisers - will ensure the creation of a more keenly contested auction (more robust bidding activity of new advertisers), for most/all of their available impressions.
Your Challenge
This is your 1st mission or, initial assignment Mike ("Knight") Onghai.
To convince Peter Bordes-who himself, wants to clean up the industry (before the FTC does), and I believe that the remaining 'ordinary' LOOK shareholders should now feel confident that (working together in a new Looksmart Board), this can soon get to be accomplished.
Always, only an opinion.
LC
ps: This comment that is made to a recent AdExchanger article may well say it all?
Dave says:
January 18, 2013 at 5:56 pm
If the assertions are correct about [those search intent based?] PLA ads performing better, we may start to see a slow death for query generated text ads on Google.
...In fact, we are seeing much more aggressive movement into PLAs- in our business - % of Google spend ranges from 20-50% across our retail business.
www.adexchanger.com/search-2/google-prod...-59634
On Twitter: @Interconnector
Disclosure: Long LOOK
.