Two articles caught my attention today. -The 1st (by Edward Montes) is so compelling (and for anyone with an interest in the evolution of digital advertising across all channels), it's what I believe is - a must read.
In Evaluating RTB's Extendable Core Edward further advances his own belief - in that RTB is a disruptive innovation.
....."I have previously suggested that RTB's greatest strength is the deconstruction of the CPM and its ability to transform mass channels into direct communication, closing the gap between the consumer and the brand.
.........This is made possible because RTB enables the media seller and buyer to present & evaluate each individual impression rather than the traditional CPM block. ......... In this instance, each impression should represent the opportunity to address the media to a specific consumer, or to a better defined representation of the consumer based on the information that defines the user.
This increase in information available to both buyer and seller can allow for a more efficient valuation & distribution of advertising impressions. The result is that the right consumers will see the right ads and brands will pay the right price."
The gravitation towards, RTB and (search based) "User intent"
In my most recent post here I even went as far as saying that Yahoo's CEO Marissa Mayer saw (search intent based, RTB), as being:
"When you 'the user' (even passively - unknowingly) become the (search) query-we can actually provide you with something (via ads), that is more than just useful to you"
Interesting to read today's column by Dave Zinman-CEO of Infolinks, (Real Time Bidding Ain't Real Time Targeting), over @ AdExchanger.
The Company describes it's In³ (Infolinks Intent Intelligence), as being a break-through platform that analyzes content in real-time (?), that empowers advertisers to target intent at a keyword level.
Dave makes the point that
"Nearly all impressions purchased through RTB are targeted based on past actions using cookies that are too old to reach shoppers in their 'moment of truth',and could even be days or weeks old. Only a very small percentage of the more than 10 billion impressions per day available via RTB are based on real-time interests and intent."
Dave goes on, with:
"Think about how search works. .........The user types in a query, and they're served with the content they've requested, along with ads that are highly relevant to that query"
..."Search also makes real time decisions about whether to even serve ads or not based on whether there are relevant advertisements to show. [And, surprisingly] Nearly half of all search results pages do not contain ads because the queries contain no commercial intent"
And I do see that (Dave's above insights) all changing soon - following the introduction of an independent Global OPEN marketplace capable of handling up to 100 Billion transactions per day, that must be very close to being introduced to the exciting world of RTB.
Dave even concludes, that:
"...there's enough data available to serve ads based upon the current desires and interests of consumers. Let's use it to target ads not only accurately - but with immediacy."
Whilst Dave's Co is basically an 'In-text Advertising' purveyor, I can't but help feel that it (too) will join Looksmart's global, Open Marketplace.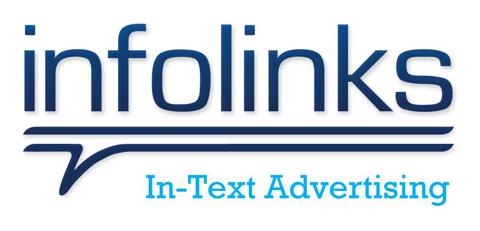 ...An Infolinks Review advises that they've had success with some new ad formats or, innovations - that include:
Search widget, when an internet user visits your website/blog through a search engine, then the search widget only shows ads relevant to the search the user made.
**********
Global Reach
Reach further with the fourth largest marketplace of publishers in the world, representing over 100,000 sites operating in 128 countries.
www.infolinks.com/advertisers
Infolink has a Self-Serve Marketplace that (as they advise), it's currently working on to improve the infrastructure.
**********
In my own blog-post here (~ Feb 9, 2012) I had noted Infolinks as being a downstream site where 'visitors go on leaving looksmart.com' and as I suspect (like so many others) is 'all hooked up' & sitting there, just waiting for that day to come.
Always, only an opinion.
LOOK:$0.94* 0.041

4.17%
*Real-Time - data as of 1/30/2013
LC
ps; Be sure to read Edward Montes' other great article, D.O.A.: Death of Advertising Nov. 29, 2012 - Check out those comments,too!
Disclosure: Long LOOK
.