BBA Aviation (BBA: LSE) half-year 2014 performance results interview with CEO Simon Pryce and FD Mike Powell.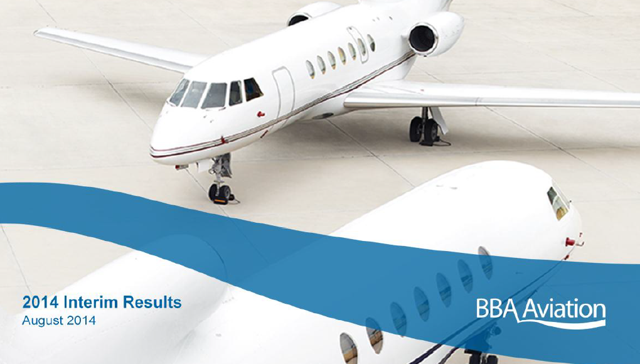 Click to enlargeSimon Pryce, CEO, and Mike Powell, FD, interviewed on the group's half-year performance plus strategic progress and outlook. Video transcript is available for download from the video player. Audio webcast for analysts and investors available here: www.3bnexus.com/portal/webcasts/
Visit http://www.3bnexus.com to view or publish your own videos, webcasts and documents for our distribution. Set automated e-mail alerts for newly published broadcasts by your preferred Investors or Companies and Sectors, Markets and Regions.