Dell is continuously changing as a company, becoming more like IBM and HPQ and less hardware-driven as it seeks to gain a greater share of the enterprise market.

"This is a new Dell, and we are much better equipped to give our customers a clear path to productivity-enhancing solutions. We're growing Enterprise Solutions and Services, including developing and acquiring key IP and sales capability, and the result is growing earnings and cash flow. In Q3, our enterprise solutions and service business grew 8% to a record high $4.7 billion and increased 13% excluding third-party storage hardware. Enterprise solutions and storage now account for 46% of our gross margin dollars." (Michael Dell Q3 2012 Results - Earnings Call Transcript)

The question is when will growth in Services outstrip by a significant margin the downfall of its traditional businesses.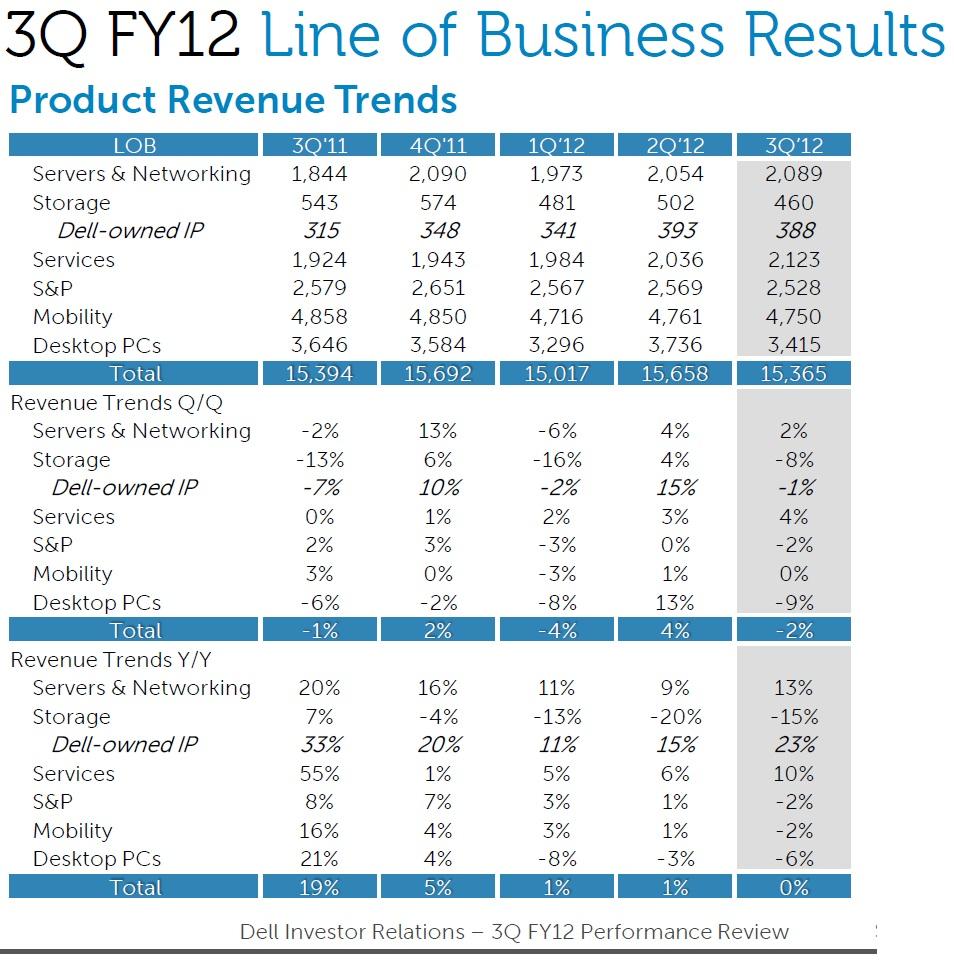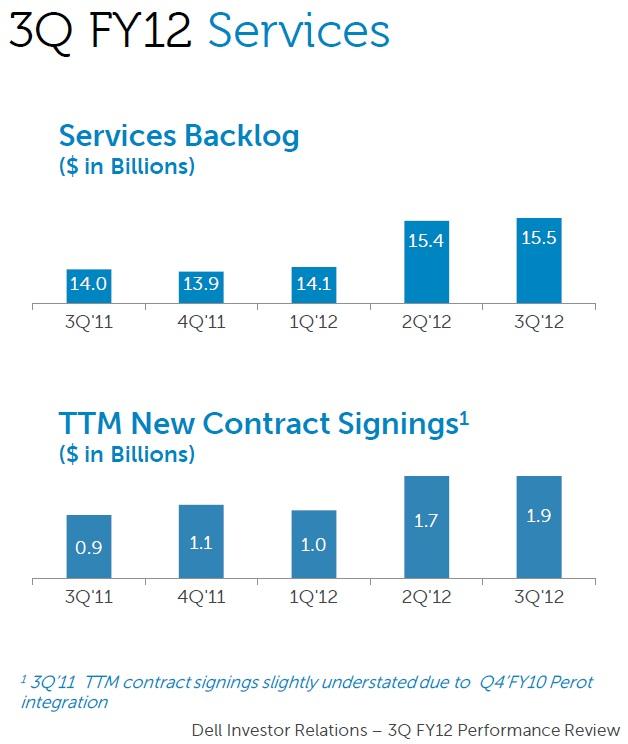 Disclosure:
I have no positions in any stocks mentioned, and no plans to initiate any positions within the next 72 hours.