Union Pacific generates 6% of its revenue from its automotive segment, yet it seems to be largely ignored.  In the last two conference calls, many of the questions from analysts were focused on the energy segment, specifically coal.  This is most likely due to the fact that 25% of UNP's revenue is from this segment, as well as it being a good indicator of industrial output.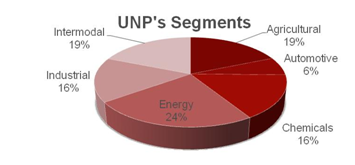 Figure 1: Segment Breakdown
The Powder River Basin (NYSEARCA:PRB) Region in Wyoming has the biggest concentration of sub-bituminous coal in the United States and UNP generates considerable business from here.  For Q4 UNP had $765 million in revenue from this segment and the type of coal generated here is used mostly for electricity output (vs. Bituminous coal used for steel coking).  So it's understandable why one should focus on this segment (along with chemicals and industrial) but Automotive is generally ignored.
During the conference call analysts asked multiple questions about Energy with not much positive outlook coming from management.  Management stated that the automotive segment will grow in 2010 in the prepared remarks, but there was not much Q&A on the topic. I was curious where this growth will come from and did a bit of digging.  I was able to see where the 1% volume came from and feel comfortable with my analysis to put it out here.
 
| | |
| --- | --- |
| Figure 2: Revenue/Volume | Figure 3: Automotive Segment |
| source: UNP Q4 presentation |   |
Historically, Automotive has accounted for about 10% of UNP's revenue, but during the latest recession it has trended down to 6%, with 79% of it coming from Finished Vehicles (automotive assembly plants).  As of 2009 there are five assembly plants remaining (six were stated by UNP in the Q3 conference call) which are Fremont Nummi,  GM Arlington, GM Fairfax, GM Shrevport, and Chrysler (Mr.) Belvidere.  

As can be seen in the table below, there are some cars that are attractive and others that well…probably will be gone soon (Saturn, Hummer, and Corolla).
| | | |
| --- | --- | --- |
| Plant | OEM | Products |
| Fremont Nummi | Toyota + GM | Pontiac Vibe, Toyota Matrix, Toyota Corolla |
| GM Arlington | GM | Chevy Suburban, Tahoe, |
| Belvidere | Chrysler | Jeep Patriot, Caliber, Compass |
| Fairfax | GM | Chevy Malibu, Saturn Aura |
| Shrevport | GM | Hummer |
Table 1: Assembly Plants that UNP serves
In Q4 the 1% revenue increase came from Nummi, Toyota + GM joint venture, this plant made 25,082 more vehicles YoY and if you took this out (since Nummi will close in March 2010), revenue dropped by 11%.

 

So it's fair to assume that there will be a drop coming in Q2, but two things bother me, one it this news does not seem to be priced into UNP.

 

With BNSF's purchase, UNP and all the railroads popped and this was after Nummi's closure was announced.

 

Recently, GM announced that Hummer will not be sold to a Chinese firm; rather it will be closing shop.

 

This has not been taken into account in my opinion, I mean 39% of UNP's clients (on volume) are closing shop, for a segment that consists of (only) 6% of revenue this is material.

 

What will happen to the operating ratio in Q2 and beyond?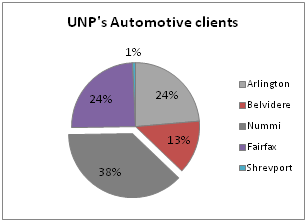 Figure 4: Assembly Plant throughput as a % of UNP volume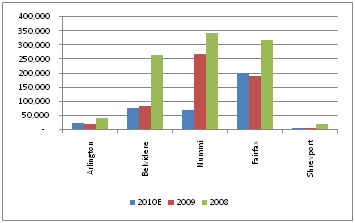 Figure 5:  Plant production, last three years

Click to enlarge

Table 2:  Production forecast based on latest reports


When you look at the January sales, things are dire, but thanks to the Malibu and Saturn, sales are up for Fairfax Assembly.

 

 

Overall if you use 2009's sales and forecast based on 2010's run rate (SAAR) with the assumption that Hummer is gone, Nummi is gone (Corolla going to Ontario), you can see that Automotive will be down 22% for the year.

 

On top of the decline in Energy and Industrial, I feel that UNP is headed for some headwind in Q2 earnings.

 



Next up will be my analysis of the other segments (other than Energy) to see if UNP is overvalued or not....

Disclosure:
non