Nokia CEO Stephen Elop has told us that Nokia got frustrating low supplies of the Lumia 920 without mentioning any sales figures, and now it seems like it even has effected the finish operator Sonera, that today did remove the Product from their Webb-shop.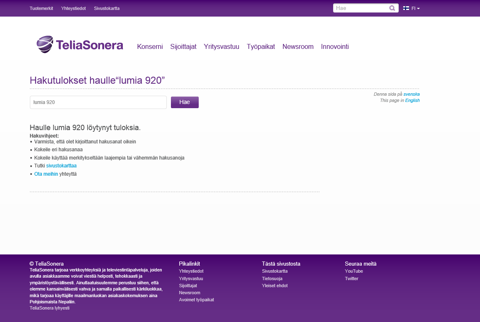 Same thing will probably happen to the Swedish Telia Sonera Webb-shop to, that has been claiming they had them in store since introduction, but never actually got them.
Yesterday we also got information that the Australian operator Telstra (one of the first operator to sell the Lumia 920) got their second shipment. No, not kidding, the second shipment since the first one sold out 12 November 2012.
How many Nokia Lumia 920 can Telstra have sold between 12 November 2012 and yesterday without having the phone?
Disclosure: I am short NOK.