As we all look and are amazed at the recent run-up in natural gas it behooves us all to see that similar events have occurred in the past. Each of which have scalped many a traders, and even given title to the famous "widow maker" phrase for the commodity.
In a March 2012 a Pipeline & Gas Journal article titled "New Natural Gas Price Floor To Be Set This Fall" we saw [paraphrasing] that with a normal summer demand to occur it would result in spot prices averaging $1.94 by September.
Remember, this article came out in March 2012, when natural gas was at $2.60 +/- and by mid-April natural gas was at $1.92. Following this, it slowly rose back up to the $2.60 mark in September; and then has been on a euphoric ride now between $3.00 and $4.00 mark from October 2012 to March 2013 based on generalized investors buying risk assets as the DOW has hit an all time high.
Many experts will ask why? And how can natural gas change so quickly. Ultimately, it is a matter of science and investor consensus. Let us look at the science aspect (which many investors forget). While the investor consensus will be soon dropped as those who bought have created a bubble in U.S. Henry hub markets which soon will be popped.
Last week on March 20th , the northern hemisphere had its March equinox. And come June 21st it will have its June solstice. The difference between the two are Earth's angle of the Sun's rays relative to the hemispheres. On equinox the Sun's vertical rays hit the equator, while at solstice it hits the northern hemisphere. Net result for us/U.S. is it warms up significantly.
Based on this, and our predictions for wider swings in temperate ranges (winter having been a bit colder, and expected summer to be much hotter) we see a major fall in the price of natural gas over the next 60 days. Ultimately, the prices could go back to the $2.00 mark in a hurry, and even surpass last year's summer low of $1.94. (as supplies are exorbitant, and all other ceteris paribus)
For more information, please review the referenced article and come to your own conclusions. We just hope you're not married at the time the "maker" comes for you.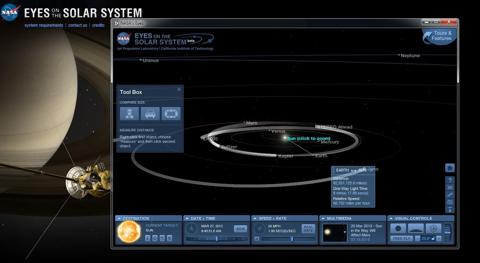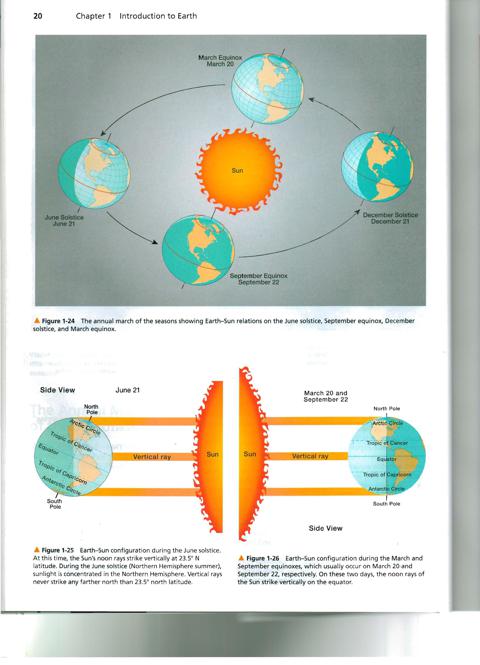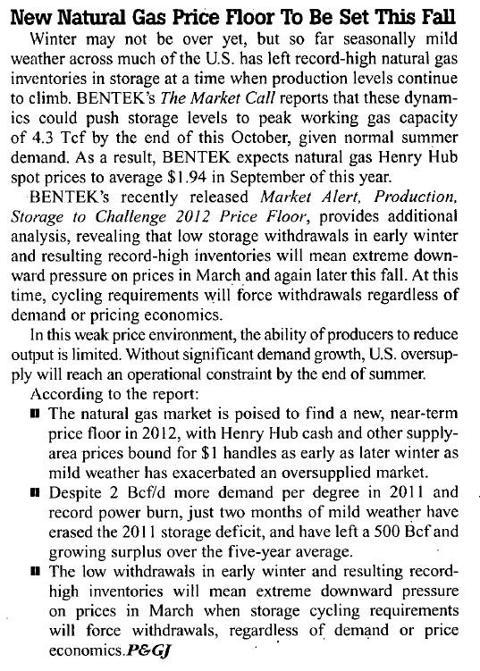 References:
1. NASA, current location relative to the Sun.
2. New Natural Gas Price Floor To Be Set This Fall. Pipeline & Gas Journal. Mar2012, Vol. 239 Issue 3, p6-6
3. McNight & Hess (2009) Physical Geography, Pearson Publishing