"Slow and Steady Wins The Race"
The world is very chaotic these days with everyone and his brother chasing ridiculously high yielding speculative stocks in hopes of capturing above average gains. These high yielding stocks usually issue extreme caution due to unsustainable payout ratios and declining net income. With Europe rearing its head every other day, China's slowing growth, and The U.S fiscal cliff approaching, safety and risk management is more important then ever. Today, I offer you 3 sustainable dividend stocks, (One Large, Medium, and Small Cap) with an average annual yield of over 4.2%
First up is the Telecommunications giant Rogers Media (NYSE:RCI) with a very sustainable, and growing dividend yield of 4.0%. Rogers Media has a relatively low payout ratio of 51.4% and has increased dividends every year since 2003. With a total market cap of 19 billion and PEG Payback of 7.4 years at current prices of 36.97$ (July, 13th Close) this Canadian Telecom giant is moderately under valued compared to peers, BCE and Telus. Rogers share price has not been treated nice in the few years, despite the fact they have been growing revenues and E.P.S consistently for the last 5 years.
Below is a 1-year chart of RCI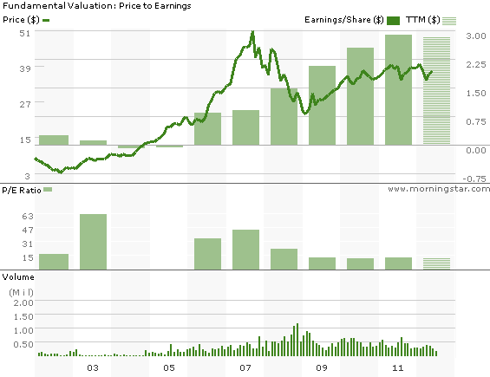 Easyhome (EH.TO) is the second under valued high yielding small cap, that is not being appreciated for over 20% revenue growth in its Easyfinancial segment. With a price to book of 0.7 and a price to sales of 0.4 this company is severely undervalued. Easyhome has not missed a decreased of missed a dividend since 2004, and is yielding 5.3% currently with a payout ratio of only 41%. Easyhome has a relatively miniscule market cap of under 100 million but dominants the Canadian furniture leasing business and consumer pay day loans up to $5000. Easyhome is expanding rapidly into the U.S, opening stand alone Easyfinancial locations and focusing on core urban areas.
Easyhome and Easyfinancial are the best of both worlds with high potential for growth over the next 10 years and consistent dividend income while you wait.
Below is a 1-year chart of Easyhome

The final company I bring to your attention today is Unilever (NYSE:UN). With the past years focus has been solely on Europe and China, I believe this is the time to step into this global conglomerant. With a dividend yield of 3.4% and a payout ratio of 53.9% this dividend is surely sustainable and growing.Although increased dividend payments are not as consistent for Unilever they have been paying a dividend with no misses for 27 consective years. Unilever probablly deserves a whole article on its own because of how massively undervalued it is in comparision to P&G who have cut guidance 3 times in the last year, and still have been rewarded. With around 50% of reveunes for Unilever coming from emerging markets in comparison of about 38% for P&G I believe Univler will outperform from here on out. Unilever has had some hiccups in the past in regards to revenue and E.P.S but with a R.O.E of 29% and consistent stock buy backs the E.P.S will recover, at some point, sending the stock price soaring.
Below is a 1-year chart of Unilever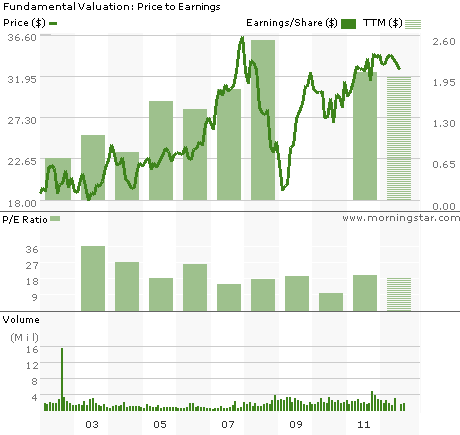 With Safety and Risk being the highest concern in 2012, undervalued dividend stocks are the only place I see real downside and upside protection. There are plenty of them out there all you have to do is look for the gems under the rocks. Good Skill and Happy Hunting.
Disclosure: I am long RCI, UN.