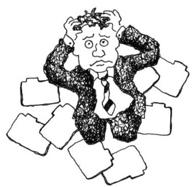 Hometown Community was the 50th bank to fail this year; tenth in Georgia, still reeling from real estate loans, primarily residential developments gone underwater, meaning not paying their mortgages.
Construction and land development write-offs and non-current loans were severe.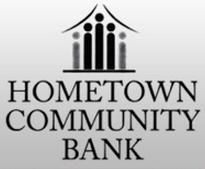 The two branches of Hometown Community Bank, Braselton, Georgia, were closed with Certus Bank, National Association, Easley, South Carolina, to assume all of the deposits. Founded August 1, 2005 they had 18 employees at their office in Braselton and Hoschton. In 2007, they had 22 full time employees. September 30, 2012 Tier 1 risk based capital .07%--One of the worst seen in quite some time. This after two major investments to keep the bank afloat.
Several Georgia regional newspapers labeled it a "Muslim bank," but that does not appear accurate, although it may be considered the second bank formed by Indian-American business leaders in Georgia to fail. (1)
Founding documents show Chairman of the Board of Directors was Amyn A. Meghani, age 36, born in India, owner of a commercial and residential real estate developer, Dunhill Developers/Orlando Commerce, owns and operates Tabo's Grocery, owning 6.3% of the stock. On the board, next highest stock holder, Chandra Kant I. "C.K." Patel, age 47, hotel owner, chairman of the Asian American Hotel Owners Association , next highest shareholder on the board Dr. Terry H. Elrod, age, 43, dentist, also Vice President of Parson's Plantation Property Owners Association, next Melvin "Monk" Tolbet, 65, family owned and managed Mortgage Services of Georgia, a residential mortgage broker. In 1991, the family formed Professional Realty, where Mr. Tolbert continues to manage commercial and sell residential properties.
http://sec.edgar-online.com/hometown-community-bancshares-inc/s-1-securities-registration-statement/2004/09/14/Section17.aspx
Another document shows an amendment with John C. Buchanan joining founders with 10% of the shares: " In 1984, Mr. Buchanan formed Buchanan Properties, Inc. and began to acquire large tracts of land in Jackson County and began developing the land primarily for residential development purposes. Mr. Buchanan developed such properties as Deer Creek Farms, Quail Crossing, Liberty Crest East, West & North, The Preserve and River Plantations. Mr. Buchanan served on the Board of Directors of Bank from January through December of 2004 and on the regional Board of Directors for Jackson County of Regions Bank from 1996 through 2003. Mr. Buchanan currently serves as a member of the Jackson County Industrial Development Authority and on the Board of Directors of the Jackson County Boys and Girls Club. Mr. Buchanan and his wife of forty-six years live in Hoschton, Georgia and have two children and six grandchildren."
http://www.secinfo.com/dsVsf.z5Vq.htm
March 28, 2012 Amyn Meghani was one of five arrested for gambling and keeping a gambling location. Search warrants were given to local banks to freeze assets of businesses and individuals suspected to be involved.
http://clickthepaper2.com/2012/03/29/gambling-charges-filed-in-search-warrant-sweep/
Also among those arrested were Azadul Islam, Amyn Meghani, M. Amin, Rekhaben M. Chaudhari and Bharatbha D. Chaudhari.
All of them are charged with illegal commercial gambling and keeping an illegal gambling place.
http://www.zoomvillage.com/newsStory.cfm/4166/Gambling-Crackdown-Stretches-To-Flowery-Branch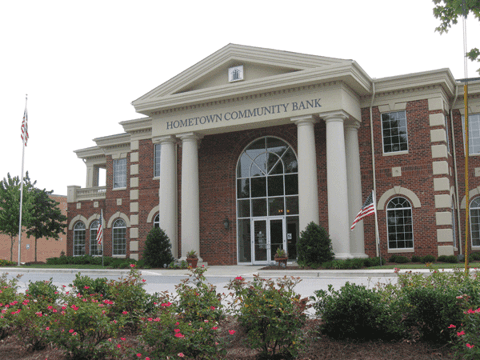 Hometown Community Bank raised $4 million in 2010 and was set for $5 million in 2011. www.jacksonheraldtoday.com/archives/5316...
It appears the bank knew it was headed for trouble as in 2011 net equty was increased to $7.4 million from the previous year (after a 2010 $4.9 million bank loss, but 2011 saw a $11.2 non-current loan and then September 30, 2012 the bank showed a $12.7 million loss resulting in a negative equity of $5.3 million following a $6.7 million charge off September 30, 2012.
It can be said that those involved in real estate and mortgages know their community, but when it is so one sided, the directions of the board is myopic.
(in millions, unless otherwise)
Net Equity
2006 $10.3
2007 $10.7
2008 $6.9
2009 $4.4
2010 $3.1
2011 $7.4
9/31 -$5.3
Profit
2006 $357,000
2007 $296,000
2008 -$4.9
2009 -$2.1
2010 -$4.9
2011 -$576,000
9/30 -$12.7
Non-Current Loans
2006 0
2007 0
2008 $6.1
2009 $11.2
2010 $10.4
2011 $14.1
Charge Offs
2006 0
2007 0
2008 $1.7 ($1.6 construction/land,$104,000 1-4 family, $12,000 individual.)
2009 $2.0 ($1.8 construction/land,$169,000 nonfarm/nonres.,$17,000 commercial)
2010 $1.4 ($1.3 construction/land, $23,000 commercial/industrial)
2011 $293,000 ( $291,000 construction/land, $2,000 individuals)
9/31 $6.7 ($4.1 construction/land, $1.5 nonfarm/nonres., $755,000 1-4 family, $239,000 commercial/industrial).
Construction and Land, 1-4 family multiple residential, Multiple Family Residential, Non Farm Non-Residential loans.
As of September 30, 2012, Hometown Community Bank had approximately $124.6 million in total assets and $108.9 million in total deposits. In addition to assuming all of the deposits of the failed bank, CertusBank, N.A. agreed to purchase essentially all of the assets.
As of September 30, 2012, Hometown Community Bank had approximately $124.6 million in total assets and $108.9 million in total deposits.
The FDIC estimates that the cost to the Deposit Insurance Fund (DIF) will be $36.7 million.
(1) High Trust Bank
http://leasingnews.org/archives/Jul2011/7_18.htm#bank_beat
www.fdic.gov/news/news/press/2012/pr1213...
Bank Failure Map and Statistics:
http://leasingnews.org/archives/Nov2012/11_14.htm#snl
List of Bank Failures:
http://www.fdic.gov/bank/individual/failed/banklist.html
Bank Beat:
http://www.leasingnews.org/Conscious-Top%20Stories/Bank_Beat.htm
Disclosure: I have no positions in any stocks mentioned, and no plans to initiate any positions within the next 72 hours.