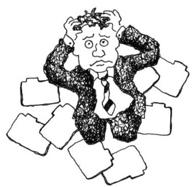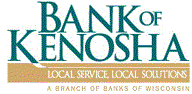 The two branches of Banks of Wisconsin, which did business as Bank of Kenosha, Kenosha, Wisconsin, were closed with North Shore Bank, FSB, Brookfield, Wisconsin, to assume all of the deposits. The acquisition of Banks of Wisconsin is their second purchase. September 17, 2010, they acquired Maritime Savings Bank, West Allis, Wisconsin, acquiring $177.6 million in assets and $350.5 million in deposits.
The Bank of Kenosha was established June 26, 2000 and had two offices in Kenosha with 41 full time employees as of March 31, 2013. Year-end 2007, the bank had 71 full time employees.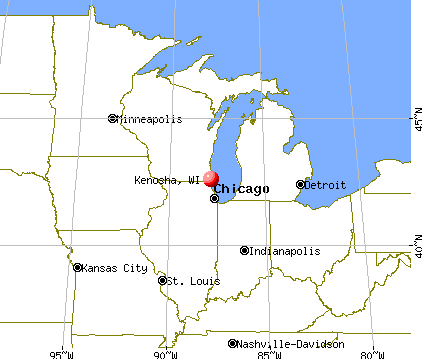 "With a population of 99,738 as of November 2011, Kenosha is the fourth-largest city in Wisconsin. Kenosha is also the fourth-largest city on the western shore of Lake Michigan, preceded by Chicago, Milwaukee, and Green Bay. Kenosha lies on the southwestern shore of Lake Michigan, 35 miles (56 km) south of Milwaukee and 50 miles north of Chicago.
"The 1902 Rambler was also the first automobile to incorporate a steering wheel, rather than use the then-common tiller-controlled steering. In 1916 Jeffery was purchased by auto executive Charles W. Nash and became Nash Motors. In May 1954, Nash acquired Detroit-based Hudson and the new firm was named American Motors Corporation...Snap-on Tools world headquarters are located in Kenosha.
en.wikipedia.org/wiki/Kenosha,_Wisconsin
There are several banks in the Kenosha area were "saved" with the injection of capital as the real estate bubble hit all community banks here. Biztimes.com reports:
"In 2010, a group of existing Southport (bank in Kenosha) shareholders injected $4 million of equity into the bank. Angel investor Guy Cecchini, the uncle of founding shareholder Jim Cicchini, chipped in $10 million...The Johnson family invested $235 million of private funds into Johnson Bank (Racine) in February, while the Lubar family announced plans to invest $20 million in ISB parent Ixonia Bancshares in April..."
http://www.biztimes.com/article/20120611/MAGAZINE03/120609801/
June 21,2012 ISB Community Bank, Ixonia, received $12 million: "Members of the Lubar family added $16.5 million in badly needed capital to the bank, and the remaining $4.5 million came from existing shareholders, employees, and some new investors."
http://www.wdtimes.com/news/article_17dab8f2-bbb9-11e1-af4a-0019bb2963f4.html
Following a FDIC consent order for Bank of Kenosha to increase its financial strength, Gary R Hutchins, President & Chief Executive Officer, in 2010 hit the bricks and was raised more than $4 million in new capital.
"Hutchins noted that Kenosha County has been one of the fastest-growing areas in the state, and Banks of Wisconsin, as a local bank, made construction and real estate loans to help fuel the growth.
" 'Some of our customers have been affected by the downturn in the economy and we have been working with them to help get them through these tough times," Hutchins said. "We remain confident that our local economy will recover from this downturn just like it has from other difficult times in the past.'
"In an interview Friday, Hutchins said his bank also was hit by troubled loan 'participations,' in which the bank joined with other banks to finance construction projects, including a condominium development in Florida."
www.jsonline.com/business/83088157.html
Real Estate was the number one problem with non-current loans and defaults. Unfortunately non-current loans hit $23.1 million year-end 2010 and charge offs grew from $4 million in 2009, to $4.8 million in 2010, to $5.5 million in 2011, resulting in lower non-current loans by the dollars charged off, but also reducing profit and equity.
(in millions, unless otherwise)
Non-Current Loans
2006 $730,000
2007 $3.2
2008 $3.7
2009 $13.7
2010 $23.1
2011 $19.3
2012 $12.6
3/31 $12.5
Charge Offs
2006 $12,000 ($6,000 commercial/indusrial,$3,000 1-4 family, $3,000 individual.)
2007 $365,000 ($322,000 commercial/indust., $30,000 indiv.,-$1,000 1-4 fam.)
2008 $993,000 ($964,000 nonfarm/nonres.,$27,000 commercial, $3,000 individual.-$1,000 1-4 family)
2009 $4.0 ($2.1 construction/land, $970,000 commercial, $506,000 multi-family,$385,000 1-4 family, $27,000 individual.
2010 $4.8 ($1.6 construction/land, $1.6 commercial/ind., $588,000 1-4 family, $530,000 nonfarm-nonres, $451,000 multi-family, $18,000 indiv.)
2011 $5.5 ($1.4 1-4 family, $1.2 multi-family, $951,000 commercial/ind.,$769,00 nonfarm/nonres.,$20,000 individ.)
2012 $2.3 ($1.1 multifamly,$587,000 1-4 family, $17,000 indivd., $6,000 commercial, -$14,000 nonfarm/nonres.)
3/31 $10,000 ($16,000 commercial-industrial, -$5,000 nonfarm/nonres.,-$1,000 1-4 family.)
Construction and Land, 1-4 family multiple residential, Multiple Family Residential, Non-Farm Non-Residential loans.
As noted, non-current and charges offs reduced profit and equity:
(in millions, unless otherwise)
Profit
2006 $1.4
2007 $1.2
2008 -$355,000
2009 -$5.8
2010 -$3.6
2011 -$8.1
2012 -$2.2
3/31 -$588,000
Net Equity
2006 $16.3
2007 $18.1
2008 $18.4
2009 $13.2
2010 $14.1
2011 $7.0
2012 $3.4
3/31 $2.9
A strong indication of the real estate market is evident in the following---
Single-family new house construction building permits:
1997: 136 buildings, average cost: $104,500
1998: 175 buildings, average cost: $113,700
1999: 237 buildings, average cost: $115,700
2000: 233 buildings, average cost: $105,400
2001: 209 buildings, average cost: $119,700
2002: 227 buildings, average cost: $120,200
2004: 326 buildings, average cost: $165,400
2005: 375 buildings, average cost: $163,600
2006: 358 buildings, average cost: $175,500
2007: 295 buildings, average cost: $186,100
2008: 144 buildings, average cost: $190,300
2009: 98 buildings, average cost: $162,900
2010: 65 buildings, average cost: $157,700
2011: 36 buildings, average cost: $184,100
www.city-data.com/city/Kenosha-Wisconsin.html
March 31, 2013: Tier 1 risk-based capital ratio2.67%
As of March 31, 2012, Banks of Wisconsin had approximately $134.0 million in total assets and $127.6 million in total deposits. In addition to assuming all of the deposits of the failed bank, North Shore Bank, FSB agreed to purchase approximately $97.4 million of the failed bank's assets. The FDIC will retain the remaining assets for later disposition.
The FDIC estimates that the cost to the Deposit Insurance Fund (DIF) will be $26.3 million.
Bank of Kenosha was the 14th FDIC-insured institution to fail in the nation this year, and the first in Wisconsin. The last FDIC-insured institution closed in the state was Legacy Bank, Milwaukee, on March 11, 2011.
www.fdic.gov/news/news/press/2013/pr13046.html
List of Bank Failures:
http://www.fdic.gov/bank/individual/failed/banklist.html
Bank Beat:
http://www.leasingnews.org/Conscious-Top%20Stories/Bank_Beat.htm
Disclosure: I have no positions in any stocks mentioned, and no plans to initiate any positions within the next 72 hours.