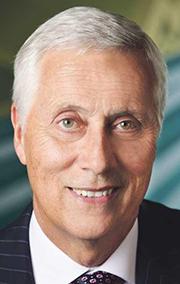 Ray Davis
President/CEO
Ray Davis, President and CEO, Umpqua Holdings Corp. (NASDAQ:UMPQ) in his 2nd Quarter Conference Call, gave an idea of what to expect with their purchase of Financial Pacific Leasing, Federal Way, Washington
"This past quarter we, in fact, acted on one such opportunity, the acquisition of one of the premier equipment leasing companies in the country, Financial Pacific Leasing. This transaction announced in June officially closed on July 1st, 2013.
"As we've reported, this transaction comes to Umpqua with many positives, including immediate earnings accretion of at least 14%, an estimated 35 basis point improvement in our total net interest margin, another earning asset channel for Umpqua and a meaningful alternative for Umpqua clients and prospects for significant incremental growth as FinPac moves into more A and B lease paper production.
"We couldn't be more pleased with this new addition, which is led by an extremely knowledgeable team of professionals."
Seeking Alpha Transcript:
http://seekingalpha.com/article/1557102-umpqua-holdings-corp-umpq-ceo-discusses-q2-2013-results-earnings-call-transcript?source=google_news
The Sale of Financial Pacific Leasing
to Umpqua Holdings Corporation
http://leasingnews.org/archives/Jun2013/6_06.htm#flexpoint
Disclosure: I have no positions in any stocks mentioned, and no plans to initiate any positions within the next 72 hours.