Federal Reserve January 15 Beige Book Report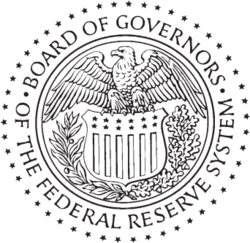 "Among Districts reporting on banking, none noted substantial changes in loan volume. Philadelphia, Richmond, Atlanta, Chicago, Dallas, and San Francisco reported slight to moderate growth. The Cleveland, St. Louis, and Kansas City Districts reported no change, whereas New York cited a moderate decline in loan volume. In addition, while no Districts reported major changes in credit standards, Philadelphia, Chicago, and San Francisco cited instances where financial institutions relaxed their underwriting standards. Some contacts attributed this relaxation to increased competition in lending markets. Among reporting Districts, credit quality held steady or increased, with the New York District citing declines in delinquency rates for all lending categories.
"Residential real estate loans declined in the New York, Cleveland, Atlanta, Chicago, and Kansas City Districts, mostly due to slowdowns in refinancing activity rather than in new purchase loan applications; in fact, the latter have slightly increased in some Districts. The St. Louis District reported no change in residential real estate loan volume.
"Commercial real estate loans increased in the Cleveland District, remained steady in the New York and Kansas City Districts, and fell in the Philadelphia and St. Louis Districts. Business and industrial loan demand increased in the Richmond, Chicago, and San Francisco Districts while remaining stable in Cleveland and Kansas City and declining in the St. Louis District. The Cleveland, Richmond, Chicago, and Dallas Districts reported increases in auto lending. Regarding demand deposits at financial institutions, deposit volumes increased in the Cleveland and Dallas Districts, remained stable in Kansas City, and decreased in the St. Louis District. Contacts in some Districts expressed concern about new banking regulations and their potential negative impact on lending and operating costs."
Reports by District:
Disclosure: I have no positions in any stocks mentioned, and no plans to initiate any positions within the next 72 hours.