By Divya Lulla and Robert Clark
SNL Financial Exclusive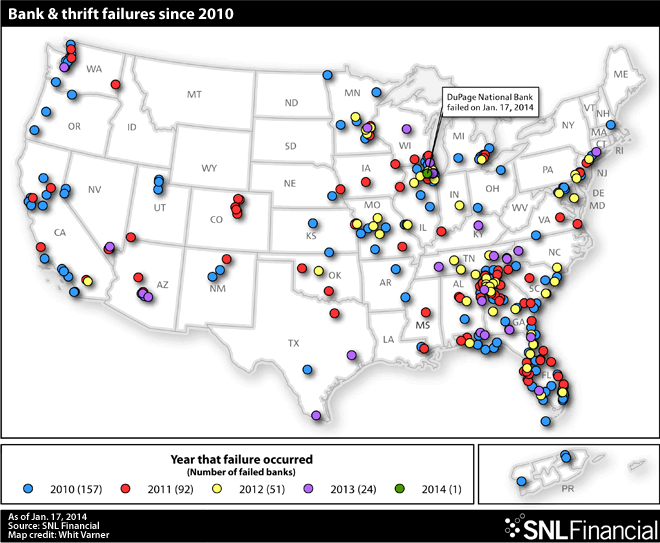 The first bank closure of 2014 occurred Jan. 17.
In 2013, regulators had closed two banks through Jan. 18.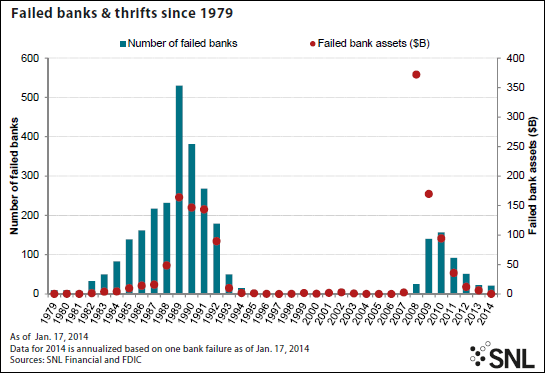 The one bank failure in 2014 did not involve a loss-share agreement. In 2013, only three of the 24 bank failures had a loss-share agreement. In 2012, the FDIC entered loss-share agreements with the buyers of 20 of the 51 closed banks.
The median cost to the deposit insurance fund at the time of announcement as a percentage of the failed banks' assets was 3% so far in 2014, 22% in 2013 and 21% in 2012.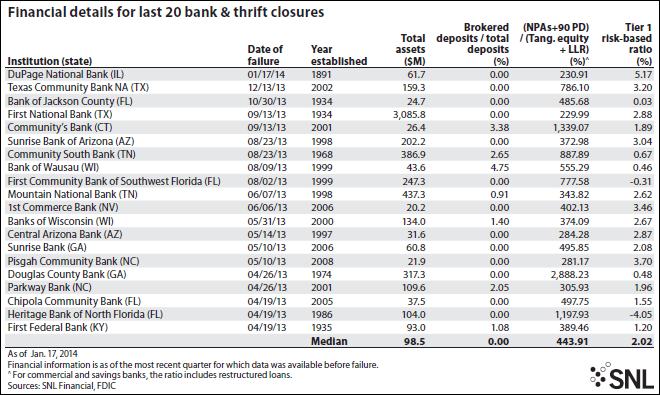 West Chicago, Ill.-based DuPage National Bank ($61.7 million)
The bank was established in 1891 and operated three branches in the Chicago MSA. DuPage National was the first bank failure in Illinois since Covenant Bank in February 2013. The bank had incurred net losses for 24 consecutive quarters for an aggregate loss of $17.2 million. As of Sept. 30, 2013, 17.41% of its gross loans were past due or nonaccrual.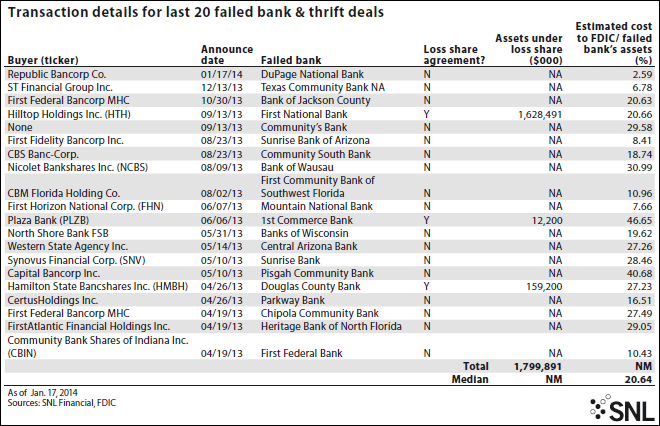 Disclosure: I have no positions in any stocks mentioned, and no plans to initiate any positions within the next 72 hours.