Not into "Cash Advance" Loans

Microfinancial (NASDAQ: MFI), parent of TimePayment, Burlington, Massachusetts, with a West Coast office in Westlake Village, Southern California, reported that net income decreased from $2.3 million in first quarter, 2013, to $2.1 million, first quarter of 2014. At the same time, first quarter 2014 net charge-offs increased to $5.8 million from $4.2 million in the comparable period of 2013.
According to the company press release, "Headcount at March 31, 2014 was 157 as compared to 151 for the same period last year."
The company specializes in leases from $500 to $15,000, with the current average of $4,900. TimePayment offers "a web based application and credit approval process for its vendors which provides credit decisions usually within 2-3 minutes," according to http://www.microfinancial.com/.
The company is very popular with "small ticket" vendors and third party originators. It should be noted Microfinancial is apparently not very active in small business loan capability where more liberal credit requirements, shorter terms, and no residuals are the norm.
In the small ticket marketplace, "cash advance" has become very popular, using credit cards as well as bank statement cash flow analysis.
On the positive news side, Microfinancial noted:
increased originations by 14.8% to $23.0 million, up from $20.1 million for the same period in 2013;
The Company repurchased 66,552 shares for during the quarter at a total cost of approximately $536 thousand; and
Paid a quarterly dividend of $1.0 million during the first quarter, representing $0.07 per share.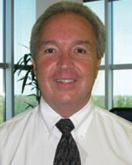 January 31, 2014, Richard Latour, President and Chief Executive Officer, commented on the year-end, "The number of new contracts originated in 2013 increased by 7.6% to 19,051; however, due to our continued focus on micro-ticket transactions, the average funded amount declined from approximately $5,200 in 2012 to $4,800 in 2013.
"As a result of this decline, new contract originations for the year ended December 31, 2013 declined slightly to $90.6 million as compared to $91.7 million in the prior year."
As for the first quarter of this year, 2014, he stated, "We increased the number of lease applications processed by approximately 10% to 20,050 and increased our lease application dollars by approximately 17%. In addition, we increased new vendor approvals by approximately 33% for the quarter to 338, along with an increase in our lease originations by approximately 15% to $23.0 million, as compared to the same period last year.
"Cash received from customers continues to improve and increased approximately 11.5% or $3.6 million to $34.6 million as compared to the first quarter of 2013. The average deal size increased slightly from approximately $4,600 in the first quarter of 2013 to $4,900 in the first quarter of 2014."
Full Press Release with condensed balance sheets (six pages)
www.leasingnews.org/PDF/MicrofinancialIn...
Microfinancial: Every Investor Should Love
http://seekingalpha.com/article/1767392-microfinancial-a-subprime-lender-every-investor-should-love
Disclosure: I have no positions in any stocks mentioned, and no plans to initiate any positions within the next 72 hours.