SNL Financial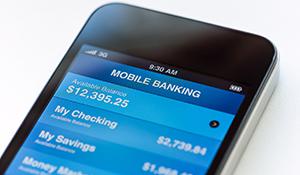 1500 Branches Scaled Back Past Four Quarters
U.S. banking companies shuttered more branches than they opened during the first quarter of 2014, continuing a trend that spanned all of 2013 as bank customers increasingly do more business online.
An SNL Financial analysis found that banks collectively reduced the nation's branch count by 281 locations during the first quarter, roughly on par with the reduction of 276 branches during the final quarter of 2013. Over the course of the past four quarters, banks scaled back by more than 1,500 branches.
Bankers and analysts say that more customers every quarter get more of their banking needs met online or via mobile devices and, as a result, fewer walk into physical branches. That provides banks reason to downsize or close underperforming branches. The steady pace of closures also has been fueled by an almost industrywide desire to reduce expenses in an era of modest loan growth and interest income.
Mark Fitzgibbon, head of research at Sandler O'Neill & Partners LP, told SNL that the trend spans banks of all sizes. "It's across the spectrum," he said.
By state, Illinois, Arkansas and Pennsylvania were home to the greatest reductions of branch counts in the first quarter. Florida, Nebraska and Massachusetts were the only states to finish the first quarter with net openings of more than one.
By metropolitan area, Greater Chicago; Little Rock, Ark.; and Philadelphia saw the highest levels of net closures.
In addition to the shift toward online banking, mergers and acquisitions have played a role in branch consolidation. Following acquisitions, buyers typically push hard for cost savings by selling or closing targets' branches that are near their own. Chicago, for one, has been home to several bank deals in the current cycle - both open-bank and FDIC-assisted deals - helping to explain the decline in branches there.
With heavy regulatory burdens and fierce competition for loans continuing into this year, analysts say more banks will be motivated to sell and, as such, consolidation is likely to continue in markets such as Chicago and across much of the country.
That noted, the consensus seems to be that customers' ongoing desire to bank online and via new technology will prove the ultimate drivers of a long-term trend of fewer and smaller branches.
As Brett Rabatin, an analyst at Sterne Agee & Leach Inc., put it to SNL: "Banks are realizing everything is going online."
Keep reading the full report and analysis here: http://www.snl.com/InteractiveX/Article.aspx?cdid=A-27869279-9512
Disclosure: I have no positions in any stocks mentioned, and no plans to initiate any positions within the next 72 hours.