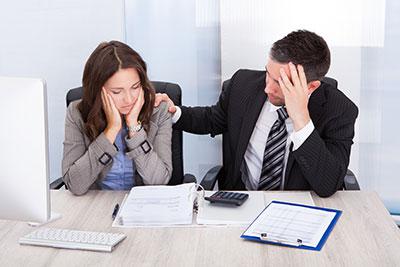 eCreditDaily.com reports "Big banks are now approving one-in-five small business loan applications, a post-recession high...Meanwhile, small banks may be down slightly in approval rates (by two-tenths of a percent), but they are granting more than half of all requests they get from entrepreneurs.
"Small business loan approval rates at big banks ($10 billion-plus in assets) rose to 20 percent in June from 19.6 percent in May. Approval rates at small banks slipped to 51.4 percent from to 51.6 percent last month."
What about the other four who were not approved? Are these to Lending Club or Channel Partners or OnDeck or to Ascentium or Financial Pacific or Axis Capital? Where are they going?
"The strong return of banks in small business lending indicates three things: overall improving economy, entrepreneur confidence that they will be able to borrow for expansion and repay the loans, and the increasing ease and popularity of SBA lending," explained Biz2Credit CEO Rohit Arora, who oversaw the research. "This is a sign that the economy continues along the right path."
But what about the other four? The Beige Report that follows shows "modest" to "moderate" growth, as well as banks that are paying large fines, primarily for the mortgage debacle, are still quite profitable. But who is financing the other four turned down by the banks?
Federal Reserve Chair Janet Yellen in her semiannual Monetary Policy Report in front of Congress on Tuesday related that rates will likely remain low and monetary policy will remain accommodative, inflation is not expected to reach 2%, but was worried about
leveraged loans, low-grade debt (junk bonds), as well as social media and biotech companies (many of the assets are basically the value of the stock purchased by investors) and rely basically on advertising.
In delivering the Fed's semi-annual economic report to Congress, she said the recovery is not yet complete and for that reason, the Fed intends to keep providing significant support to boost growth and improve labor market conditions.
Not addressed was who would be financing the other four turned down by the banks.
Disclosure: The author has no positions in any stocks mentioned, and no plans to initiate any positions within the next 72 hours.