We first wrote about OTS (Canadian Oilfield Solutions Corp.) exactly a year ago.
It's been an odd year for the company since then, which included the stock being halted for over 7 months as financials were being restated. This turned out well, as it was halted while the vast majority for stocks on the Venture Exchange collapsed, and since trading again in December is up materially and closing at multi-year highs. It's up 30% since our first mention.
OTS continues to look extremely bullish, so we continue to hold our shares above the lower line of its trend channel, shown in the chart below.
Technical resistance appears to be between $0.25 and $0.30: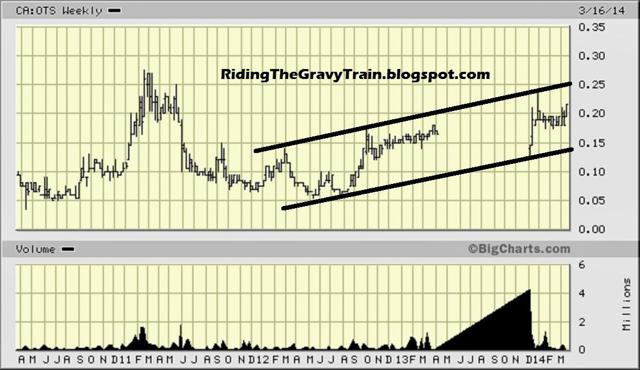 Six months ago we presented this chart of EIL (Empire Industries Ltd.), showing a 3-year trend line broken: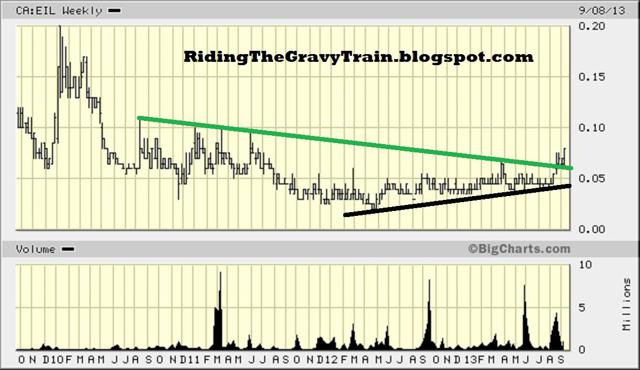 It's up 50% since then. We still have our shares, and the chart is still very bullish: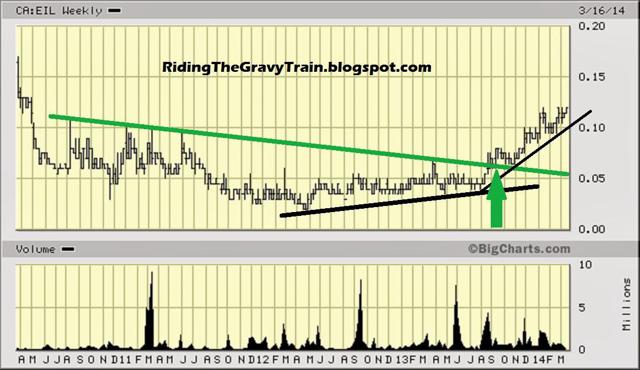 Both OTS and EIL trade in Canada on the Venture Exchange.
Disclosure: I am long BIG.