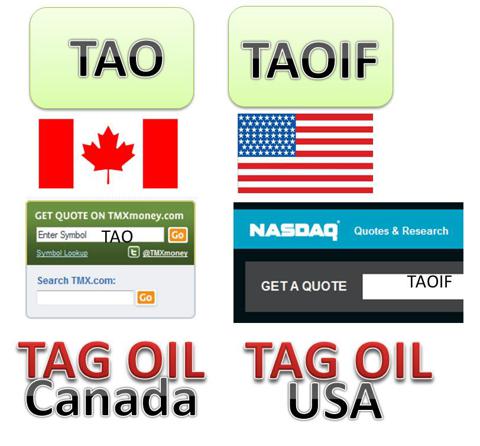 Today is a great day for people who know how to think long term.
Tag plunged more than 25% today, creating an excellent price for
new entrants to the New Zealand Oil Boom. If you haven't heard, the
Oil in NZ is high quality, in some places its 50API so it fetches UK
Brent Oil Premium Prices. That is just the start, NZ is sitting on virgin
geology that looks fantastic on seismic and from stratigraphic well
data. Translation, the OIL is THERE in multiple basins and now the
TECHNOLOGY to extract it is being put to work. This is going to be a
bonanza, that is an old word that means, "A situation or event that
creates a sudden increase in wealth, good fortune, or profits"
For the FULL EFFECT of this word you need to listen to this clip.
OK, That was the 70's way of making your heart pound a bit harder.
So, what you need to know is why its going to be a BONANZA.
1. THEY HAVE THE RIGHT LAND POSITIONS
2. THEY HAVE OIL THAT EVEN THEY DON'T KNOW THEY HAVE YET
3. THEY HAVE ACCESS TO THE TECHNOLOGY TO FIND, DRILL, FLOW
4. THE RESERVE SIZE IS MASSIVE
5. IT WILL BE VERY ECONOMIC VERY SOON, HANG ON

3 Months from now, Today will be a BLIP on the SCREEN. What you want to do is BUY in on days like these. Exploration is a see-saw, up-down, volatile market. It will always be so, its the nature of the UNKNOWN, that is what exploration is. This Play is DIFFERENT, due to the GEOLOGY and the APPLICATION of New TECHNOLOGY, game changing, revolutionary technology. Keep reading...
(click to enlarge) YOU SHOULD BE BUYING ON DAYS LIKE THESE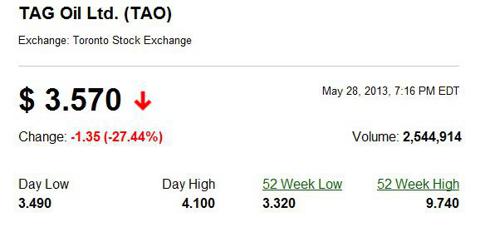 (click to enlarge) YOU SHOULD BE BUYING ON DAYS LIKE THESE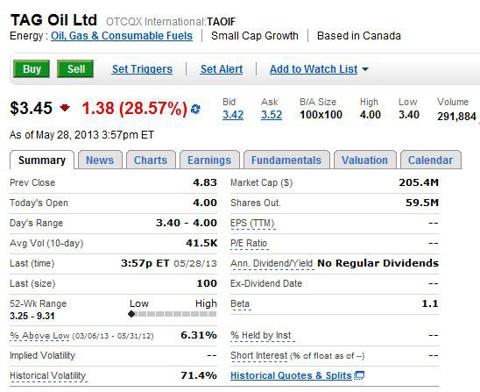 You see the rock that holds the Oil is not something that was ever thought to be extractable economically. Until the advent of HORIZONTAL DRILLING, FRACKING and 3D Seismic changed the rules of the Game. Don't take my word for it, look what happened in NORTH DAKOTA below. The BAKKEN oil production has skyrocketed since 2005, why? Application of a REVOLUTIONARY TECHNOLOGY.
Others have said FRACKING Shale is to the Oil Industry what the INTERNET was to the Computer Industry, it changes EVERYTHING.
Well now that TECHNOLOGY is being applied to New Zealand for the 1st Time Ever. We are in the early days of this right now.
(click to enlarge) See what happened...600% increase and climbing.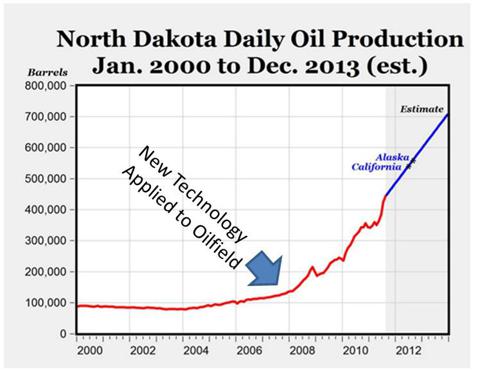 Now get this part, its the most important part...North Dakota has shale that averages 10m to 50m thick. New Zealand has shale upto 600m thick in some areas of the east coast basin.
We are talking 10-12X the Size of North Dakota Oil fields.
Are you starting to get the picture here. 50 API oil fetches $80-100 per barrel. The oil reserves in this companies land package is potentially larger than the existing largest oil companies on the planet.
Sounds a bit too good right, well think Length x Width x Height = Some Volume, then imagine something like 8-9% of the Volume is recoverable, the studies coming out are still in the hundreds of Billions of barrels, (not Millions, "B"illions).
So think long term, oil in the ground at $100/BBL x Some Number of BBL in the Billions means lots of money long term.
You will never get in at rock bottom, you will never sell at the peak price, you should build a position on BAD Days and take gains on GOOD Days, this is about as good of a deal as investors may ever see on this company for the forseeable future.
One success in the EAST COAST and this is back to sky high.
GE just said they are going ALL IN on this Oil Shale Boom
http://blogs.marketwatch.com/energy-ticker/2013/05/28/ge-invests-big-in-shale-oil-boom/
Just google Oil shale, its everywhere, a planetary phenomenon.
This is only the Beginning of a MASSIVE turnaround in the OIL and Energy revolution. Don't sit this out, its not a short term opportunity, you can be well positioned in 2-3 years the earlier you understand you have to buy in when everyone is heading for the hills.
(click to enlarge) There have been many dips, followed by new highs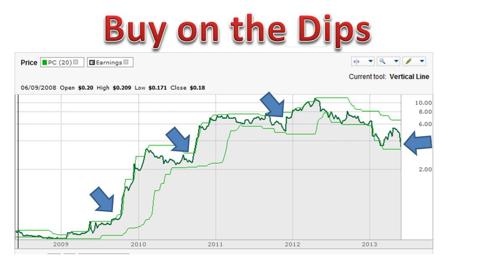 Look back to 2009, and see that this is a blip, if you get this concept, and buy in on the big dips (gifts from heaven) you will be rewarded by 2014, again in 2015, and 2016. This is the nature of an Exploration play.
(click to enlarge) The Universe may as well have sent you a GIFT, a virtual coupon to buy into one of the most exciting shows on the planet for 25% off, thats the way I choose to see it.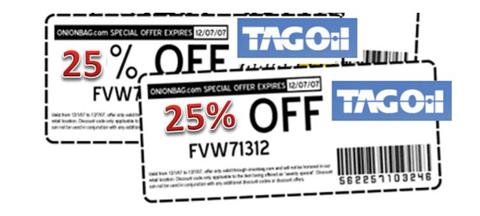 + Disclaimer: For the 1:1000000 person who will think these are real coupons this message is for you, this is a graphic only, used or intended to explain a investing concept only and not to be construed as representing anything of negotiable value for any discount of anykind for anything whatsoever, capish. Glad we got that sorted out.
Disclosure: I am long OTCQX:TAOIF.