LINK (click to enlarge)

Click to enlarge
(click to enlarge) WHAT IS GRAPHITE USED FOR? Why is Flake Size important? How much tonnage is needed to make a profit? These are answered best here: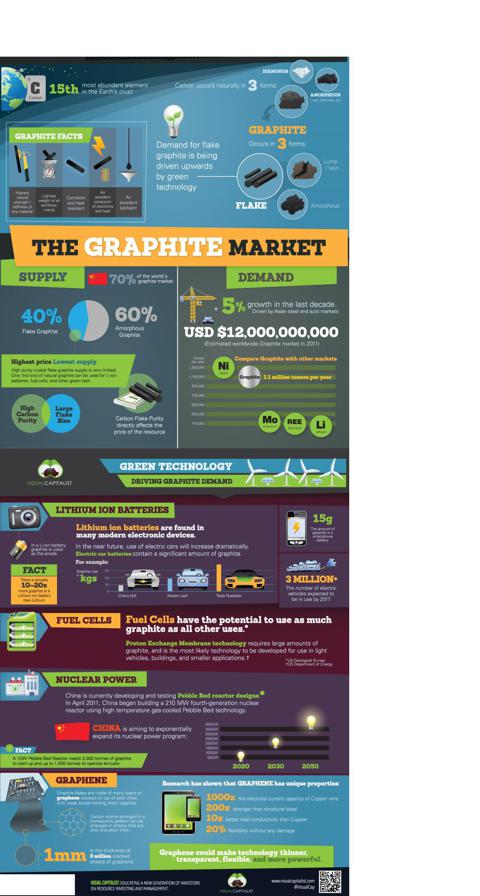 Click to enlarge
Graphite One - Initial Drill Results show promise of a large deposit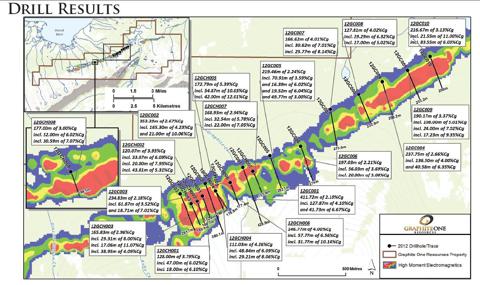 Click to enlarge
China consumes most of the graphite in electronic manufacturing.
North America is fast pursuing the supply of their own deposits.
ALASKA may have the answer, Graphite One may have the solution.
(click to enlarge)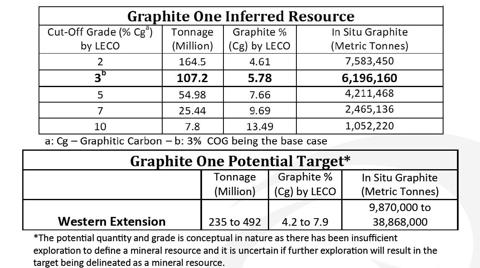 Click to enlarge
+ I take no credit for the graphics they are courtesy of Graphite One and Visual Capitalist, they are not current or updated and I have not verified any of the data on the charts. Images are for visual effect only to communicate the abstract nature of exploring for minerals not easily understood by public readers.
Graphite Creek has the potential to be the world's largest known large flake
graphite deposit. Based on first year drilling of 2.2km of an 18km strike
length, Graphite Creek has a 43-101 inferred resource of 164.5 Mt at 4.61%
Cg, including an at surface high grade zone of 7.8 Mt at 13.5% Cg.
Disclosure: I have no positions in any stocks mentioned, and no plans to initiate any positions within the next 72 hours.