On the top of an elevated mountain area in a remote Armenian area known as 'Amulsar' is an emerging gold discovery found in 2006. It has gone through extensive research and a NI 43-101 study and is gearing up to go into full Gold production over the next couple years.
The ground floor upside of a project like Amulsar could net huge returns for patient investors willing to park their funds in advance of the 2016 full production date. Any increase in gold prices between now and then could categorically shift this project from ideal to super returns by two years time or less.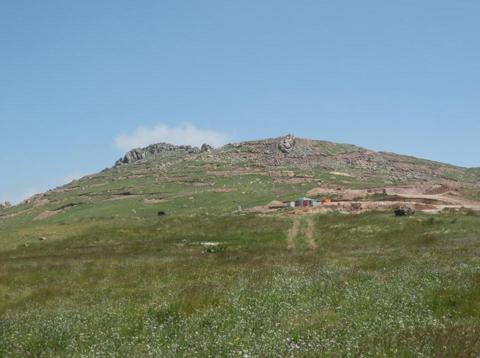 Lydian International is a mineral exploration and development company with expertise and a proven track record in discovering and developing new gold projects in unfamiliar and frontier settings.
Lydian International Ltd is a British company based in Jersey.

Listed on the Toronto Stock Exchange ("TSX") as LYD in Canada with shareholders from around the world principally the USA, Canada and Europe including the UK.
(From Lydian's website) "The probability of discovering large, "World-Class" gold projects is higher in prospective yet neglected regions. Lydian has illustrated this unequivocally with its discovery of the Amulsar gold project in Armenia discovered in 2006.
Lydian has started the year with an on-time, on-target Gold resource update of 1.8Moz gold at 1.1 g/t in Measured, 0.6Moz gold at 1.0g/t in Indicated and 1.7Moz gold at 0.8 g/t in Inferred using a 0.3 g/t cut-off.
Resource figures were updated on March 2013. Importantly this resource remains open in all directions with ready means of finding more ounces in all directions including at depth. M&I mineral resources at Amulsar are commonly surrounded laterally and sometimes at depth by a halo of Inferred category resource.
This year the Company has drilled a number of exploration diamond and reverse circulation drill holes. There is a planned two year construction period with full production estimated in 2016.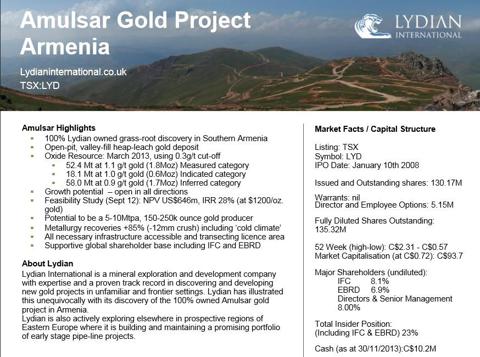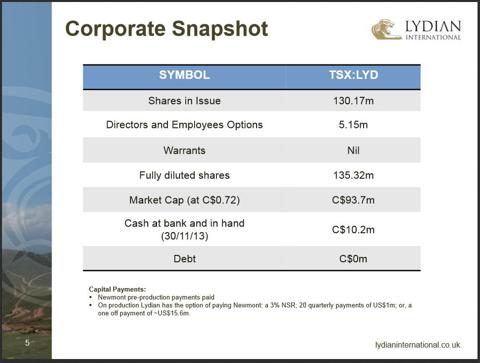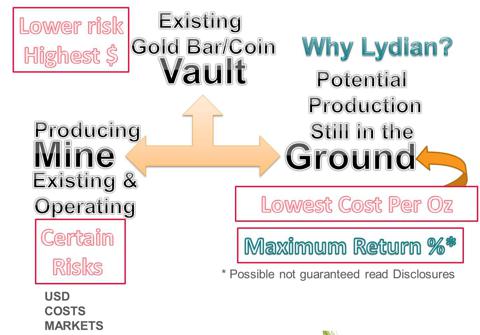 Lydian's largest shareholder is the International Finance Corporation (IFC; part of the World Bank Group). The European Bank for Reconstruction and Development (EBRD) is also a major shareholder in the Company.
View the full Dec 2013 Presentation here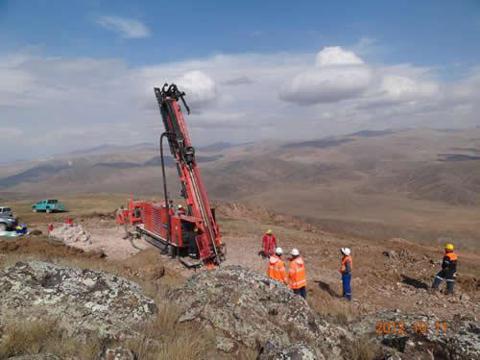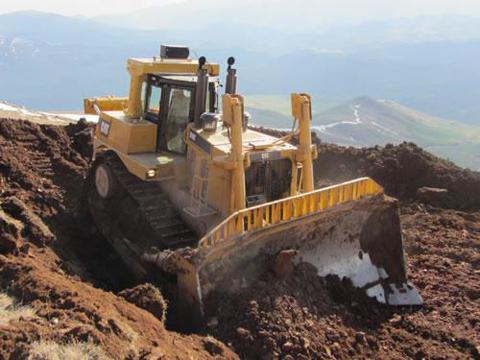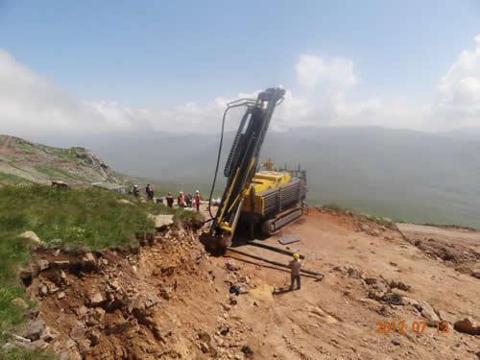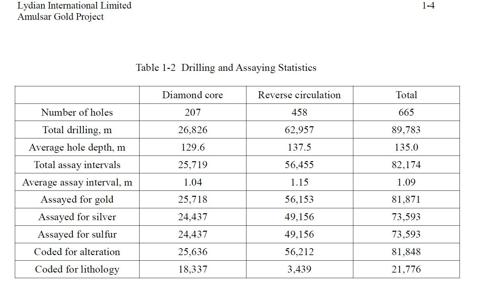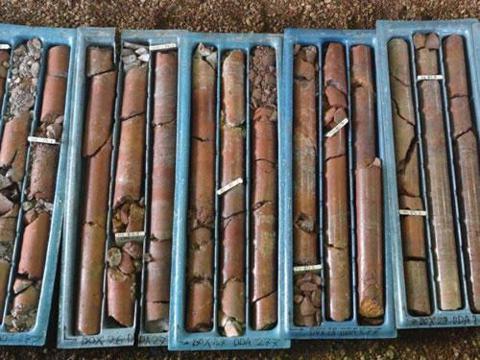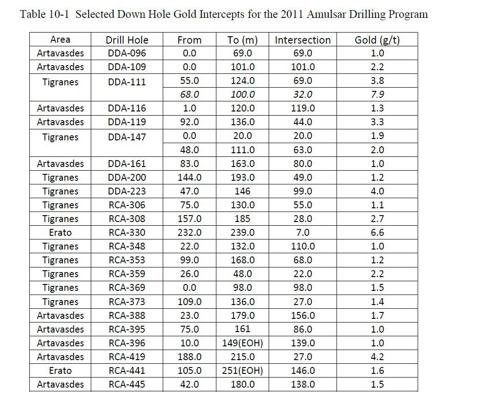 Source: LINK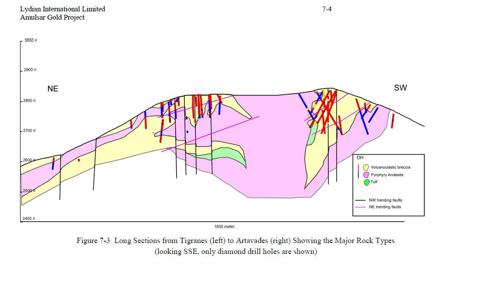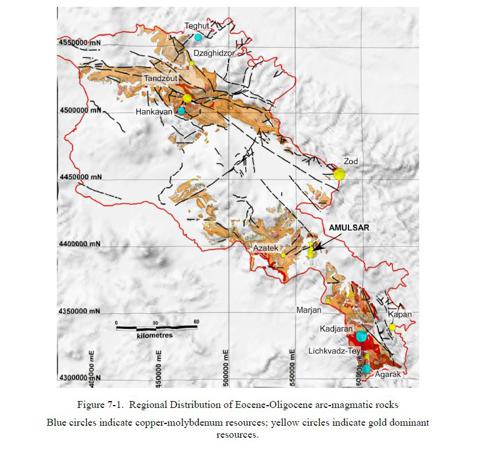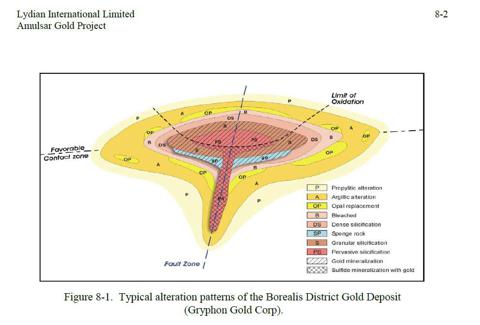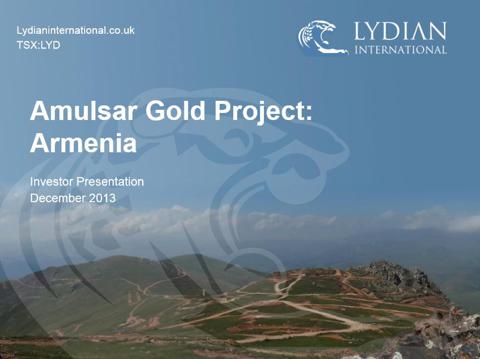 (click to enlarge)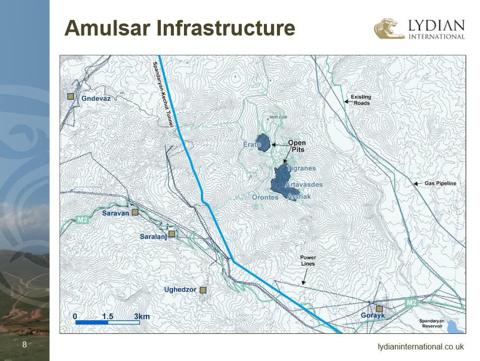 (click to enlarge)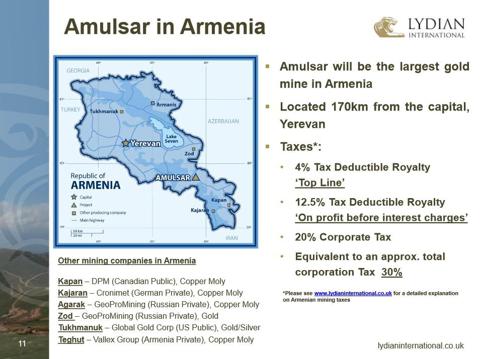 (click to enlarge)