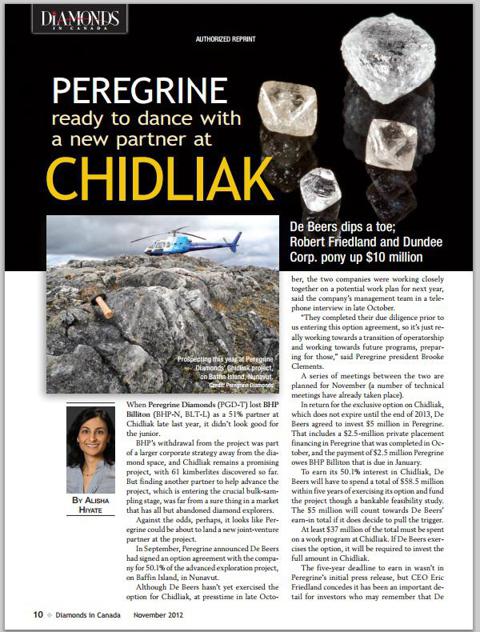 The nine hectare DO-27 kimberlite located on Peregrine's 72 percent-owned WO project in the Northwest Territories, 27 kilometres from the Diavik Diamond Mine, hosts a NI 43-101 compliant mineral resource of 18.2 million carats of diamonds in 19.5 million tonnes of kimberlite at a grade of 0.94 carats per tonne. This resource, which is open at depth, was confirmed in 2008.
Peregrine also continues to evaluate earlier stage diamond exploration projects it controls in Nunavut and the Northwest Territories and through comprehensive evaluation of its extensive and proprietary diamond exploration databases, is working towards discovering new diamond districts in North America.
A key asset being utilized in Peregrine's search for a new Canadian diamond district is a proprietary database acquired from BHP Billiton that contains data from approximately 38,000 kimberlite indicator mineral samples covering an area of Canada approximately three million Industry experts predict that without significant new discoveries in the coming years, the global demand for diamonds will soon outstrip supply.
It is anticipated that the supply of Diamonds will taper off with the Mine closures scheduled around the world by 2017. So new mines are a bit of a rarity, and the newest diamond mine district in Canada is far north in the Nunavut Territory called Chiliak.
The company PEREGRINE is gearing up for exploration in 2014 and beyond and any increase in what they have already found can only add to the business case and investor interest in this space. Whether you like rare investments or understand the upside of Diamond prices when the Demand is strong as supply starts to taper off. Here is an intro to the company and its projects.

PEREGRINE INVESTOR PRESENTATION Link
http://www.pdiam.com/i/pdf/PGD%20Presentation%20- %2013June12.pdf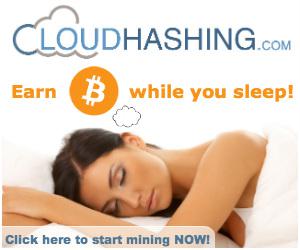 More Images:
Airborne Survey images the ground.
(click to enlarge) Loading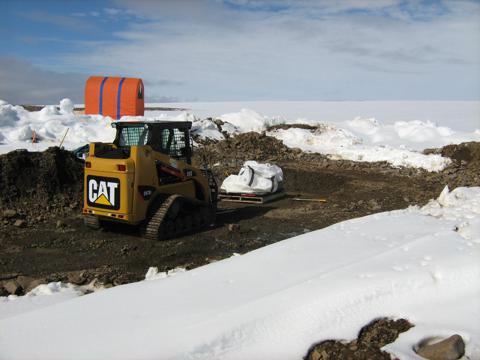 (click to enlarge) Drilling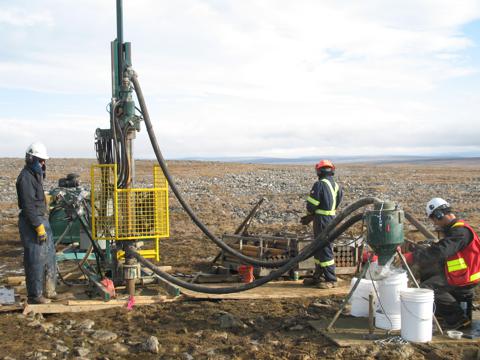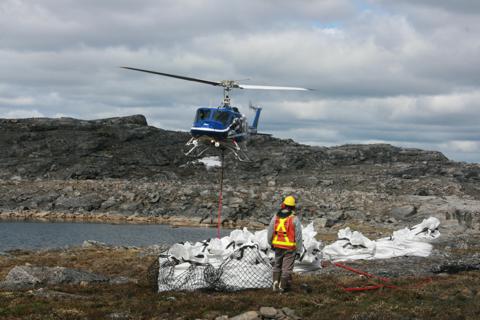 (click to enlarge) CAMP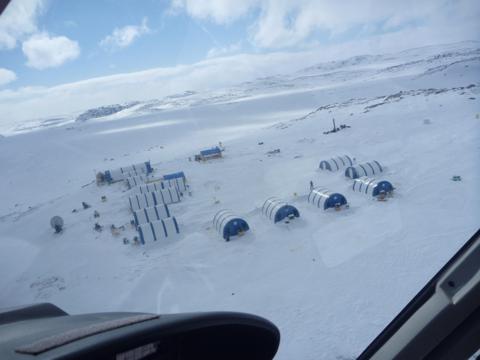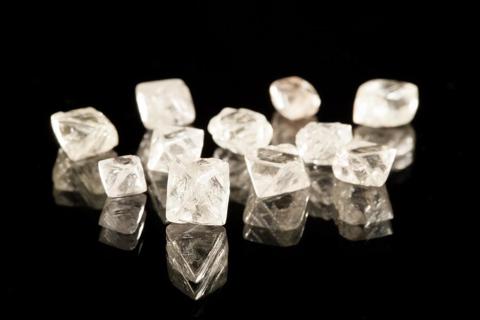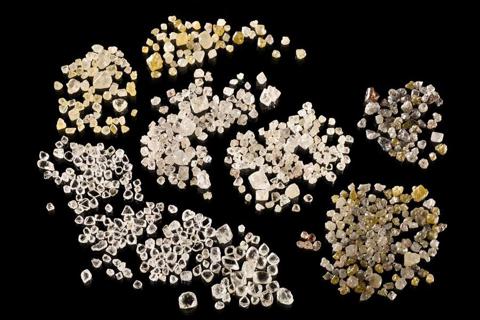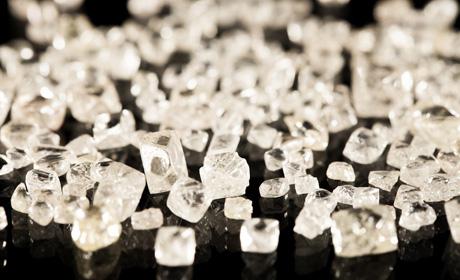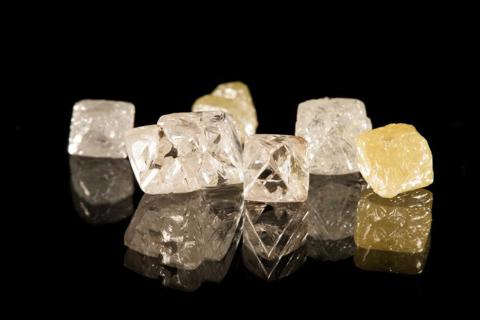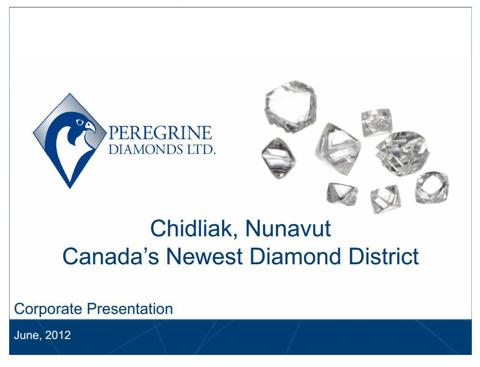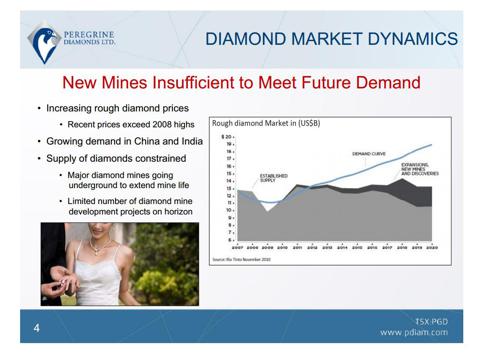 (click to enlarge)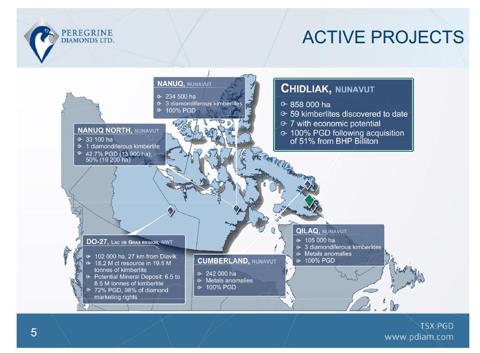 (click to enlarge)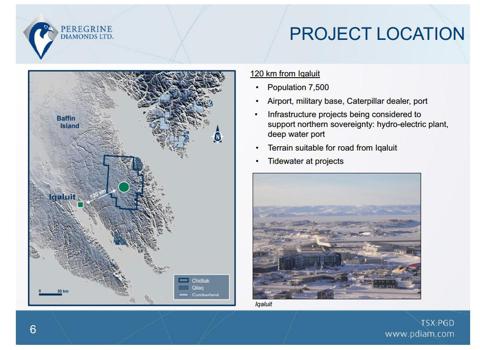 (click to enlarge)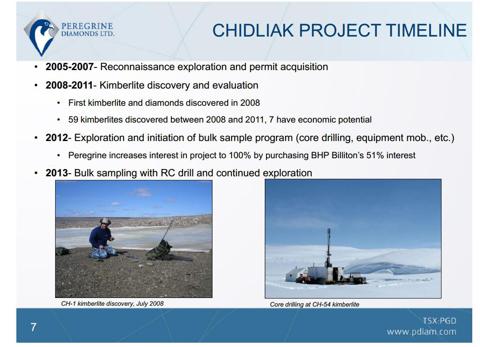 (click to enlarge)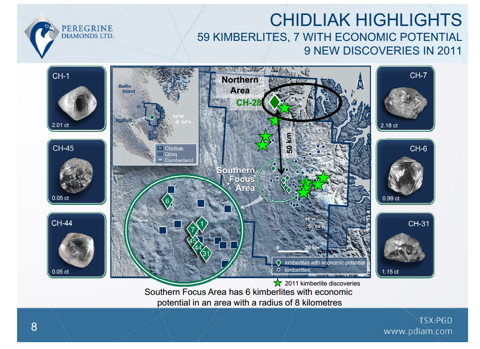 (click to enlarge)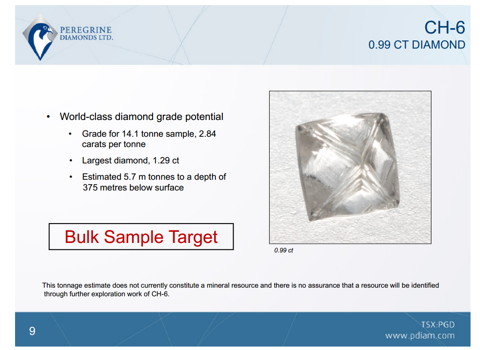 (click to enlarge)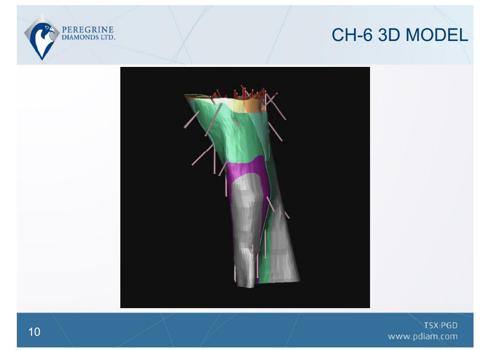 (click to enlarge)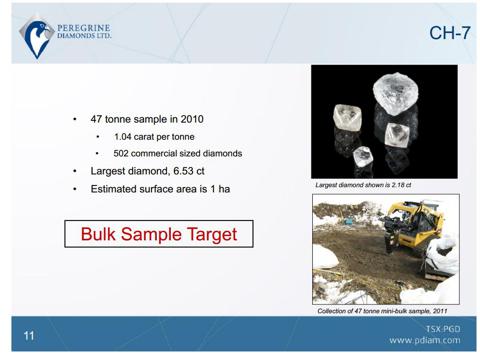 (click to enlarge)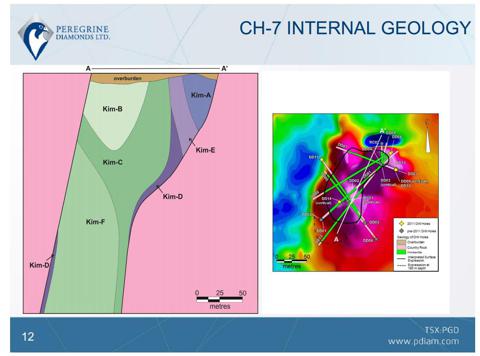 (click to enlarge)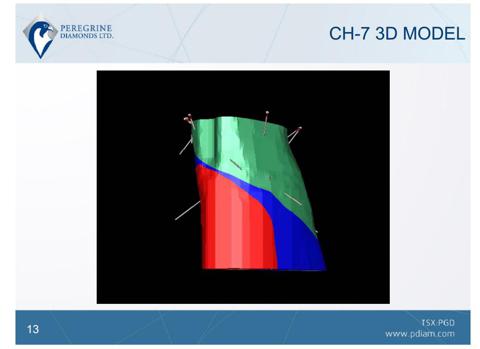 (click to enlarge)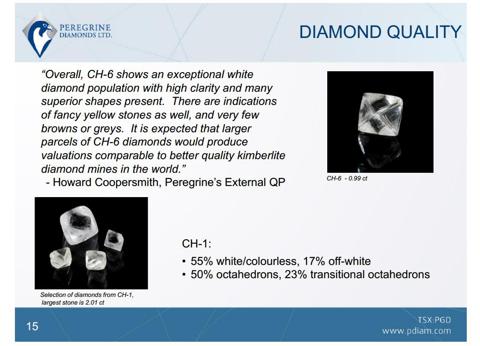 (click to enlarge)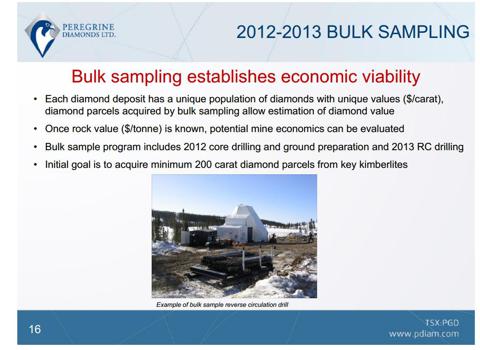 (click to enlarge)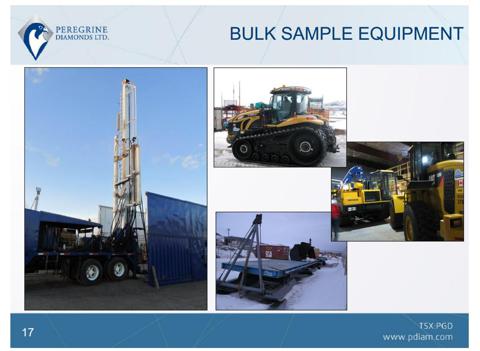 (click to enlarge)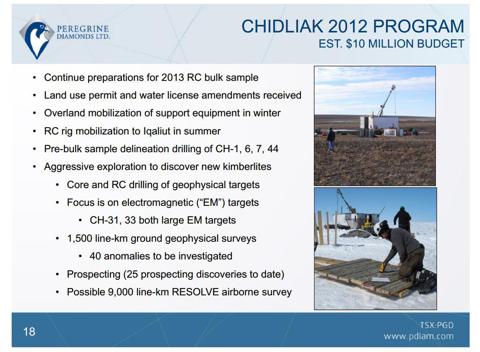 (click to enlarge)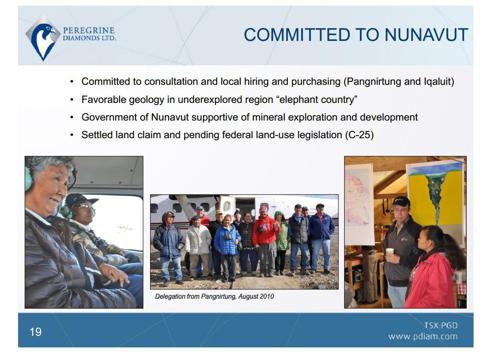 (click to enlarge)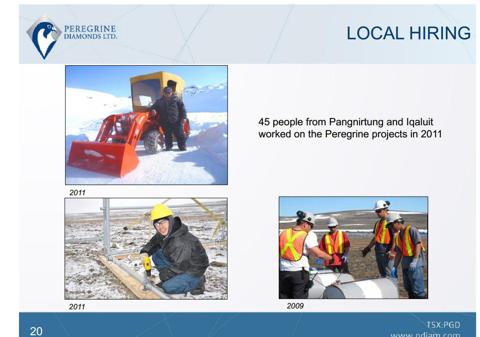 (click to enlarge)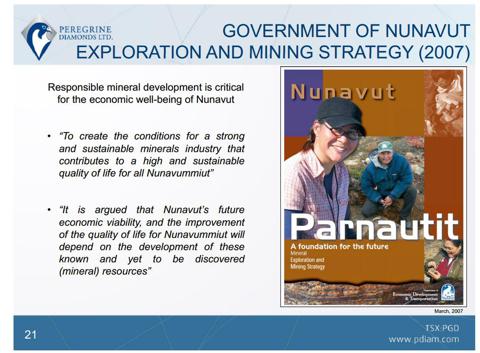 (click to enlarge)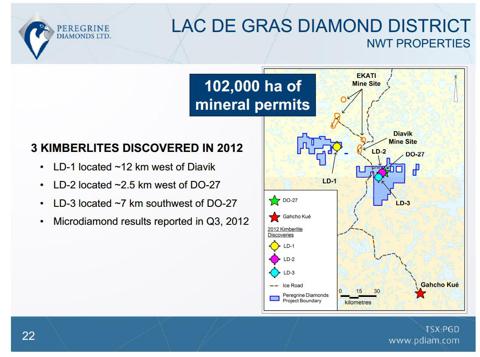 (click to enlarge)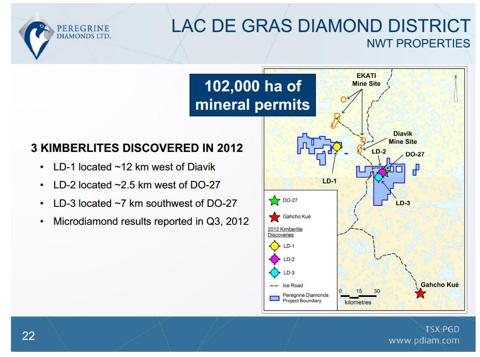 (click to enlarge)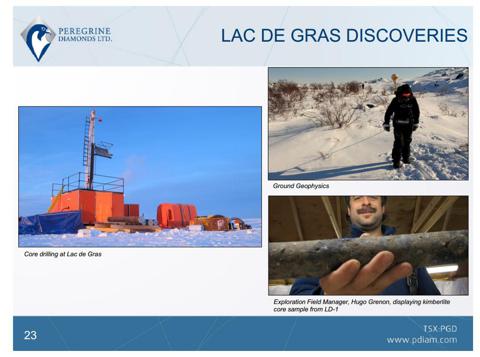 (click to enlarge)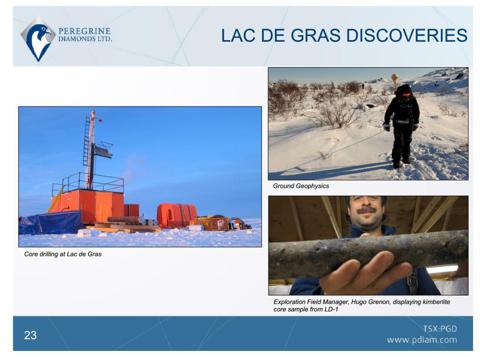 (click to enlarge)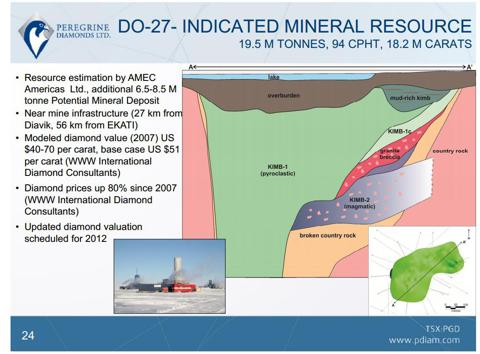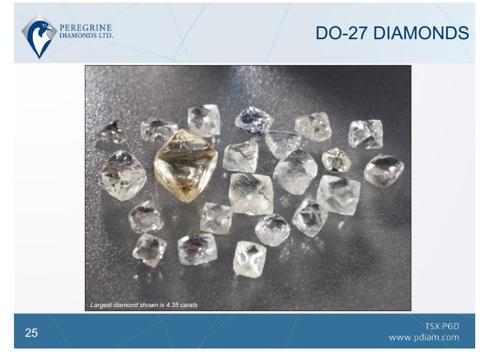 (click to enlarge)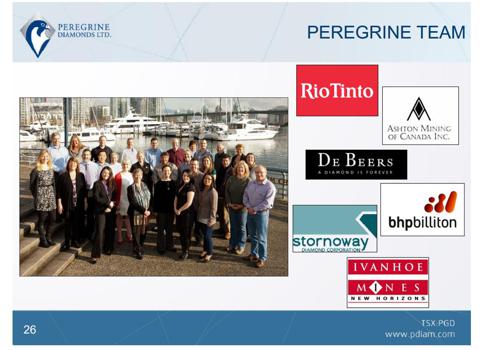 (click to enlarge)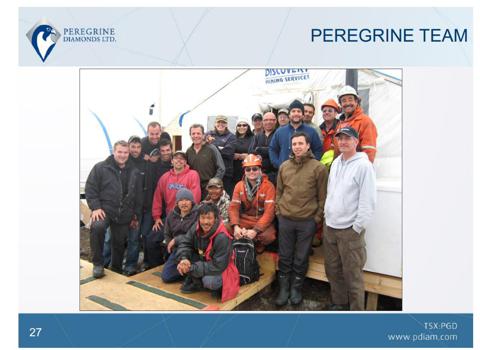 (click to enlarge)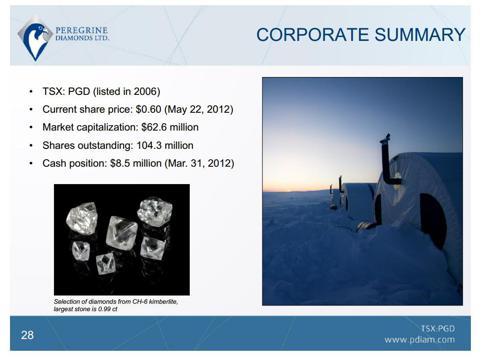 (click to enlarge)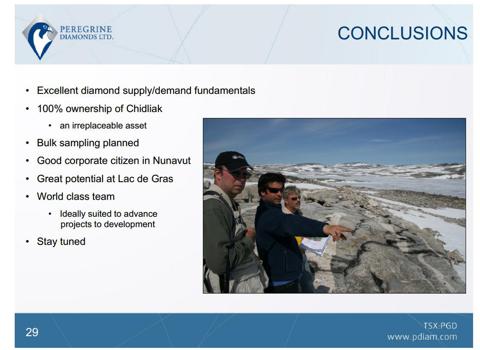 (click to enlarge)