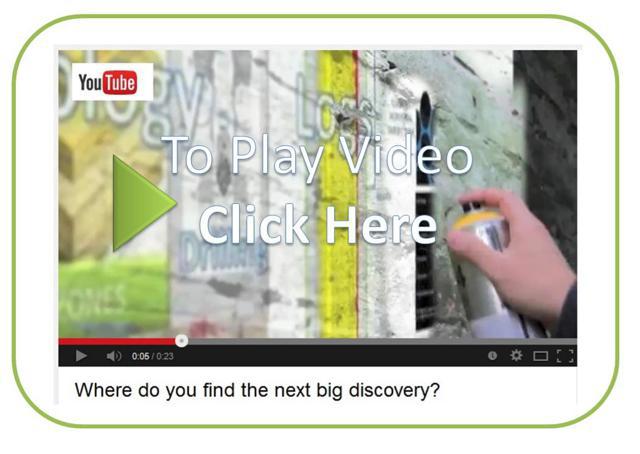 The Oil industry is set to spend $750B in 2014. You may not be aware the Toronto Stock Exchange is the #1 market for Oil & Gas Listings globally. In fact, in 2012 $9B of the equity capital raised on Toronto Stock Exchange (and its venture exchange) was purely for Oil and Gas stocks. $28 Billion in shares also traded hands back in 2012 for just Oil and Gas on the TSX.
Consider also, that today there are 11 Companies on the TSX big board from South America, and its smaller board the TSXVenture or TSXV also holds 22 (+/-) Companies from South America.
Further consider nearly 50% (20/37 oil companies) listed on TSX and TMX from latin america are located in "Columbia". Okay, you got through the intro, now lets go to latin america.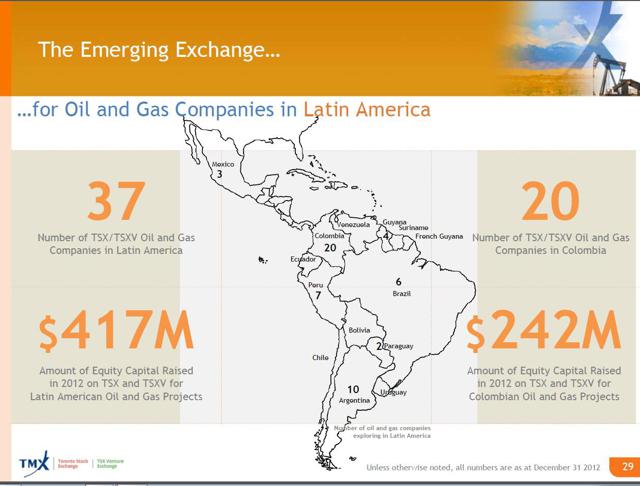 Why so many jr oil companies from Latin America are exploring for light and heavy oil in Columbia is because of the 2 seas (Carribean, Pacific) it is situated beside for ease of export and the reward of the higher than avg. net backs from the many great oil basins that reside there.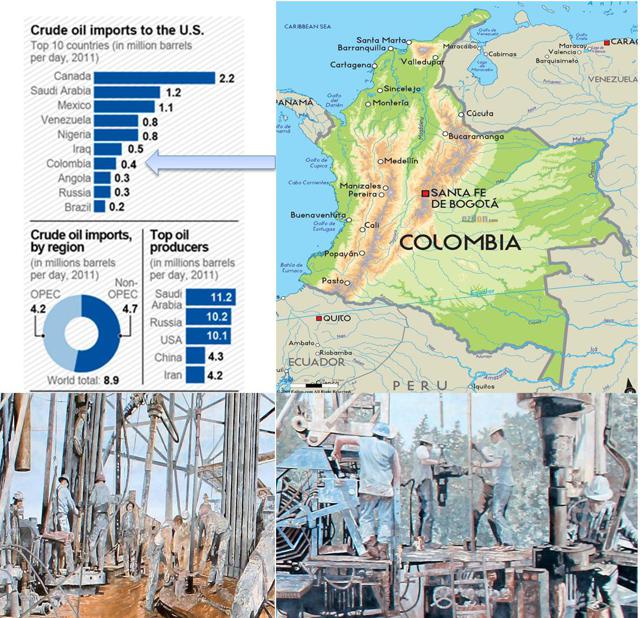 Colombia is located in northwestern South America, bordered to the northwest by Panama; to the north by the Caribbean Sea; to the east by Venezuela and Brazil; to the south by Ecuador and Peru; and to the west by the Pacific Ocean. Land Area: 1,141,748 km²
Capital City: Bogota, Population: Appox. 46,366,364 million (Feb 2012 est.).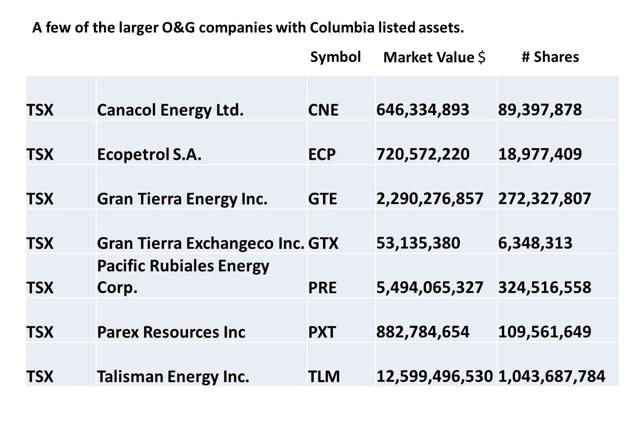 I left out Pacific Rubiales on purpose (which is the largest independent oil and gas producer in Latin America). In 2012 it had Revenue of $3.9B. Its 2012 Reserves and Resources were 514 million boe 2P reserves (78% of which is proved) and 4.3 billion boe certified Prospective Resources.
In its Exploration Portfolio Pacific Rubiales has over 22 million gross acres (14.4 million net), 75 exploration and E&P blocks,Diversified across country and geological risks. That is alot of land, and alot of oil reserves to grow from, so they are the potential that exists to strive towards.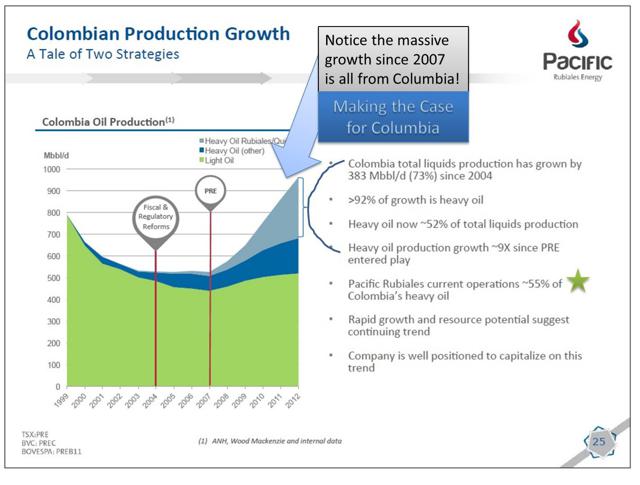 (Most of PRE reserve growth is from Columbia)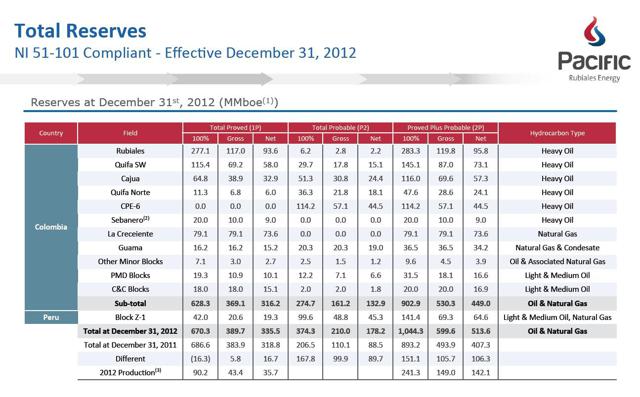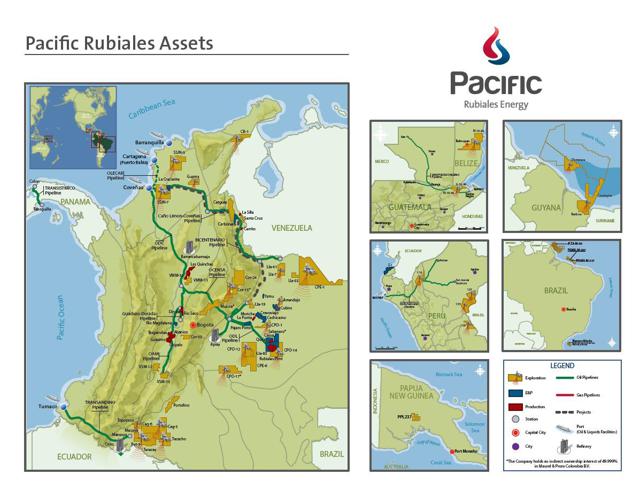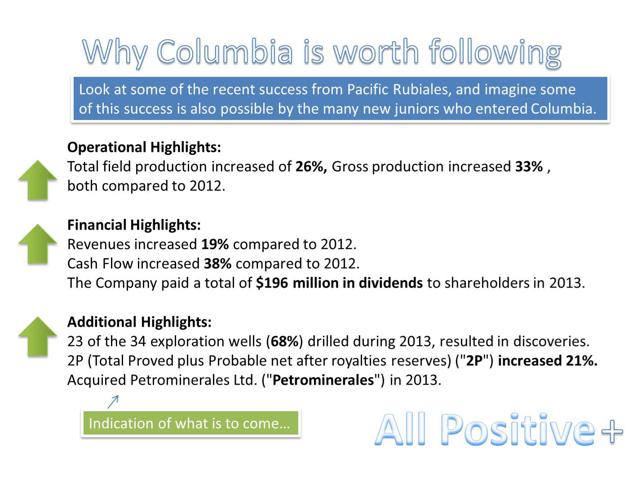 The others companies listed above are rather well known at least in Canada to followers of the TSX. Ecopetrol investors are up 117% from 2009 to 2014 mainly due to success in Columbia.
(Ecopetrol)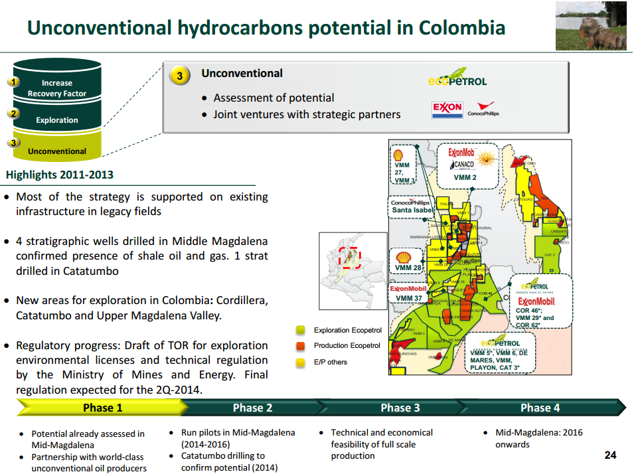 (Ecopetrol)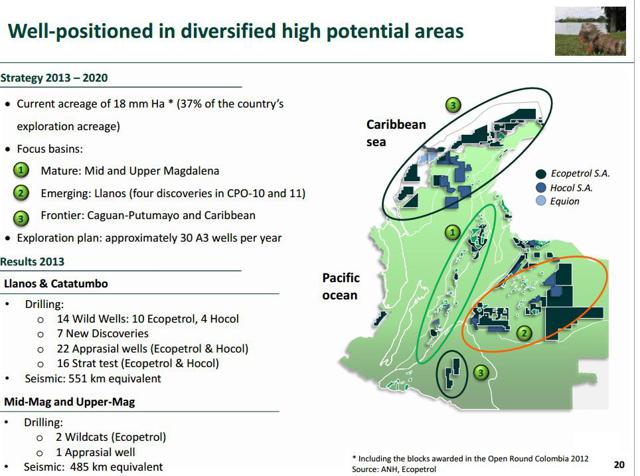 The story I want bring up is how attractive these emerging basins are to the smaller jr. companies who can build and grow production, very fast especially with modern Canadian technologies.
Then look to Canacol Energy Ltd. as an example, they have had 100% success on 13 wells drilled in the Rancho Hermoso field since 2008. (see slide 7 below in their presentation). 78% of their capital spending is also in Columbia. They are poised to triple (300%) production from existing 2P reserves over the next 3 years. If that isn't enough, they also have $55 Million slated for even more exploration this year. Starting to see where this is leading...Columbia is in a boom.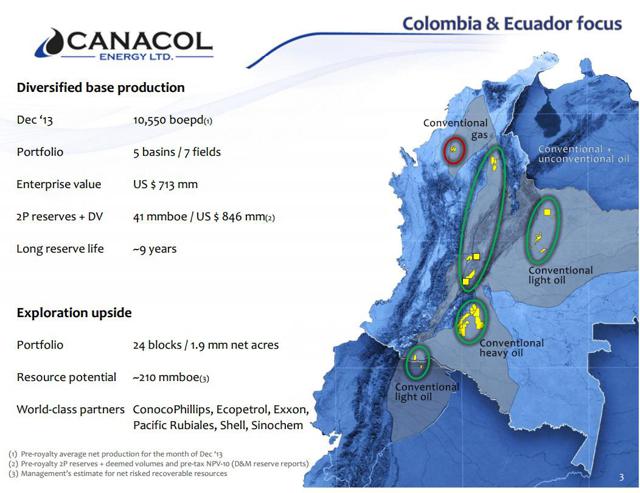 Remember earlier when i quoted that 20/37 latin american O&G companies listed on TSX are focused in Columbia, well one of those is above is called Parex Resources Inc. and it has doubled its 2P reserves from 2012. Its focused in the LLanos Basin and their goal for 2014 is to hit 18,000 BBL/Day. They have 32MM BOE of 2P reserves (Dec 2013),
It's interesting that just last week (March 6, 2014) Parex announced a 'Farm in' arrangement to the "El Porton Block" of junior exploration company "PetroAmerica" listed as PTA on the TSX.
Parex obtained a 50% working interest and operatorship on the Exploration Area within the El Porton Block and Parex has agreed to pay PetroAmerica 80% of the dry-hole cost for Crypto-1, the next exploration well to be drilled on the block.
This action translated to a $17 million adjustment to PetroAmericas 2014 exploration budget, reducing expenditures in 2014 from $70 million to $53 million.
As March 1, 2014 they reported to have $95 million in cash on their balance sheet. That cash is 54% of fridays Market Cap, (of $175,568,737) meaning PetroAmerica is fairly cash rich at the moment. Petroamerica has 5.1MM BOE of 2P reserves but is due for a update in April on its reserves before its April 28th Annual Meeting.
You will find this El Porton Block on slide 10 of Parex Resources Inc. (i included the slides from investor presentation below if you scroll down) and view slides 9,11,12,13, of PetroAmerica's investor presentation (also included below).
The compelling part is Petroamerica is adding alot of cash to its balance sheet every month from its successful Las Maracas wells, which are right now nearly 95% of the company cash flow.
Speaking of cash, they are sitting on quite a pile of cash, and the 'farm in' deal indicated above just saved them a bunch more which is leaving followers to speculate whether they might be a take out target before year end 2014?
The arguments against that idea might be that they are a one basin story until future exploration wells confirm other oil plays. Plus they also have an enormous amount of options and warrants (see below) that could be triggered to dilute the existing number of shares. Lastly, insiders own upto 7.8% of these option instruments and may not want to cash out if they discover an elephant sized oilfield.
In the hypothetical situation of a future takeover, a reverse split type event on so many outstanding shares and the outstanding options and warrants could make this quite a bit more expensive for any proposed buyers. Yet, this is what make the story compelling and worth following going forward in 2014.
By mid April, a new reserve estimate is expected, and if successful it may show increased reserves, and be out in time for the annual meeting on April 28. The May 9th warrants are set to expire a week or so after the annual meeting.
The appraisal well in Q1 '14 was not a success, yet the recent Crypto-1 well is still due to spud in Q2. So there are lots of upcoming events and conversations that can be drummed up about what could or may happen given all the elements playing out in Columbia.

It's a bit early to speculate, and better to wait and see the next 2P reserves update (expected out in mid April), and the outcome of the Q2 exploration well. However the merits of both these companies (Parex and Petroamerica) below is starting to show up on investors radar screens as emerging basins with serious production potential for 2014 and beyond. Especially when you look backwards at earlier juniors like Canacol and others who have had a tremendous run the past few years in similar geological plays.
There has never been a more exciting time to follow Columbia.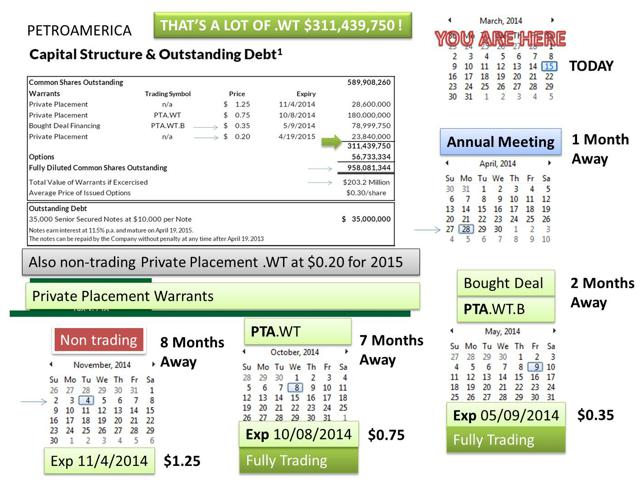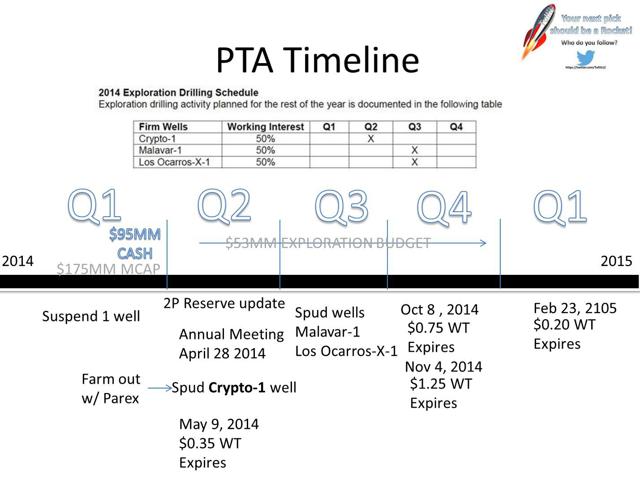 One more recent oddity is that Tuscany Drilling who had a fleet of rigs in Columbia (most of which were less than 5 years old), that have drilled for Parex, and PetroAmerica and others in the past...unfortuneately just filed a Chapter 11 due to debt problems.
TIDZQ : OTCBB
TID : TMX.com
(sample filing at sedar)

(click to enlarge) $32MM of Tuscany Earnings were from Columbia.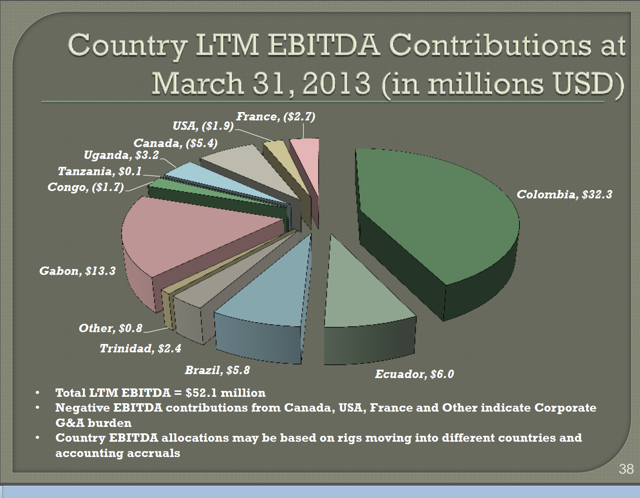 So in a short period some of their rig inventory sitting in Columbia may be sold off at upto 65% discount. It would go through a bidding process in the courts, but it is an interesting speculation idea at this time. With all the cash all the Columbia companies have like Parex and PetroAmerica, it's remotely possible that competing bids for certain drilling equipment could end up changing hands to an oil exploration company in country and would make for some changing dynamics due to the cost and availability of such equipment. 40% of their (Tuscany) revenue was previously coming from Columbia.
Most of PetroAmerica's current oil production from Las Maracas field was drilled by top drive rigs, like Rig #109 shown below.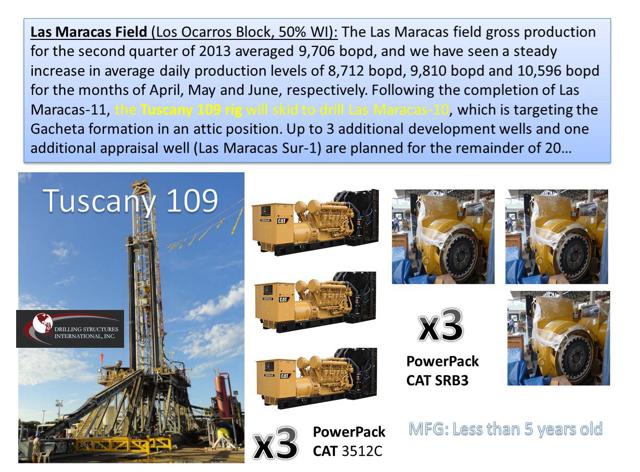 Tuscany may have operated the Rig, but it was manufactured by Drilling Structures International. Classified as a 'Triple', its capacity of 1500 Horsepower is provided by 3 Caterpillar 3512C's, an 3 SRB3's. Units like these may become auctioned off as the creditors handle the restructure of Tuscany and there will be a lot of interest in this machinery because its rather new, and its fit for purpose to be put to work in Columbia.
This cat horsepower and the substructure rig design is rated to handle upto 800,000 lbs of drill pipe, or 1,800,000 lbs of casing. An electric cantilever rig is faster to set up than rigs that require crane operators, so its idea for multi-well pad drilling on locations like found in the basins of Columbia.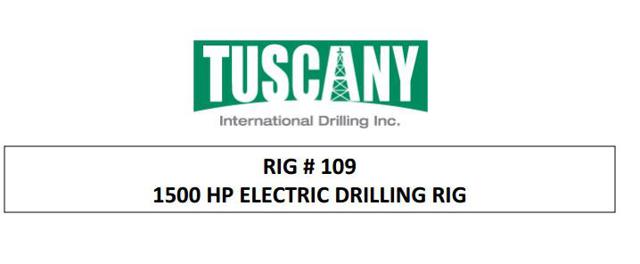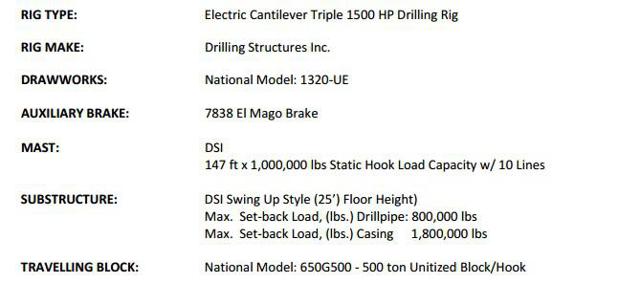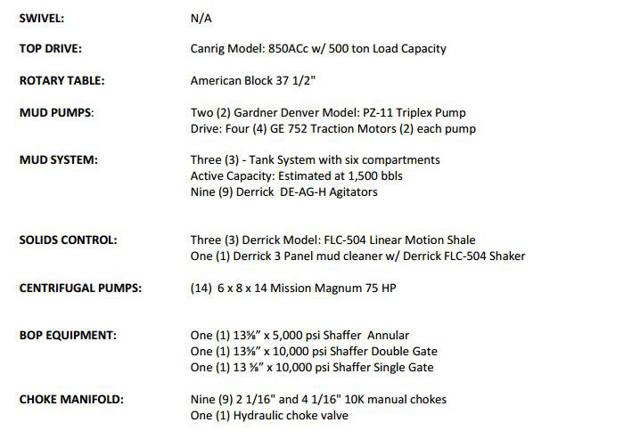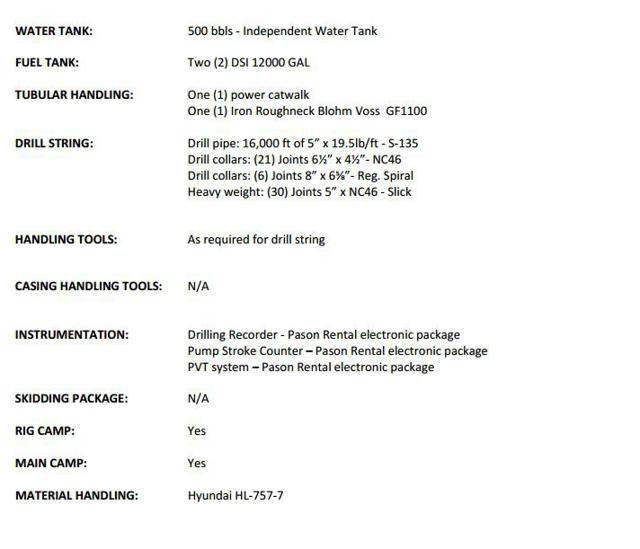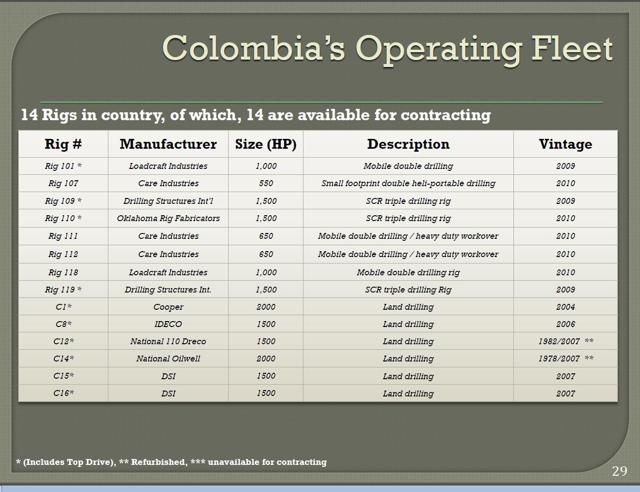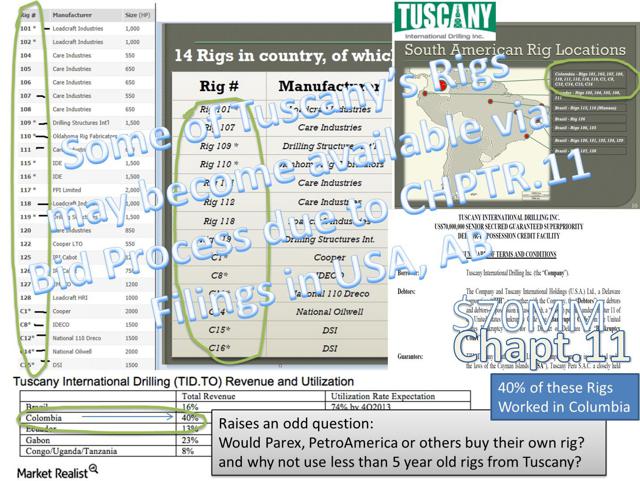 Lets be clear, I'm not saying this will ever happen, or even that its in the cards, just that it adds an interesting discussion topic for the water cooler when you look at Columbia from all its various angles.
Enjoy the next few months. It should get interesting.
---List of Investor Presentations---
PAREX PRESENTATION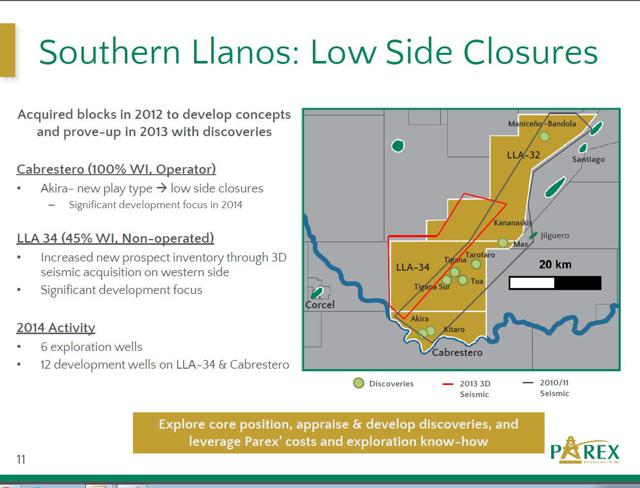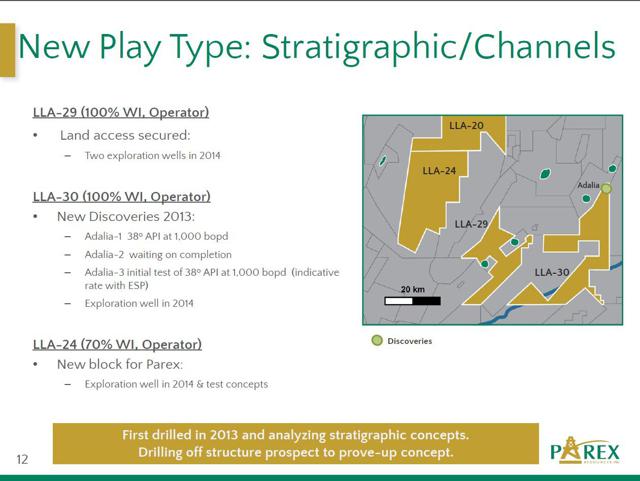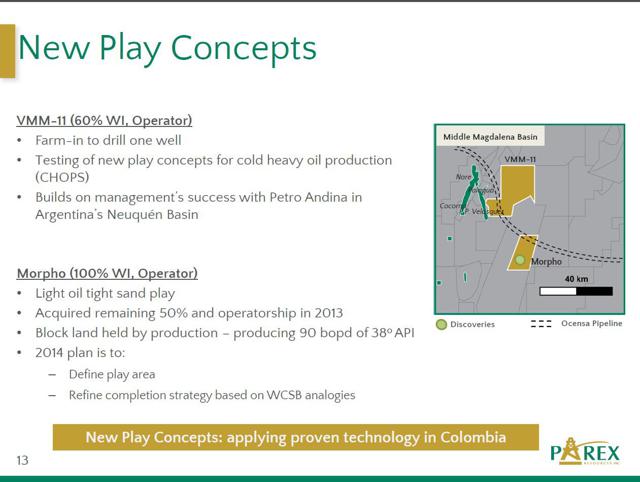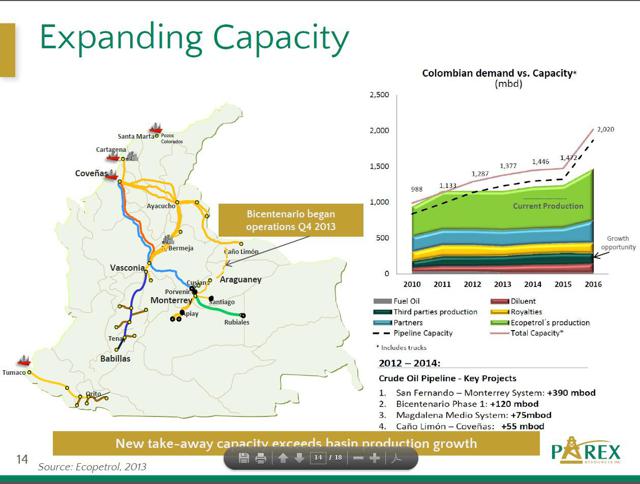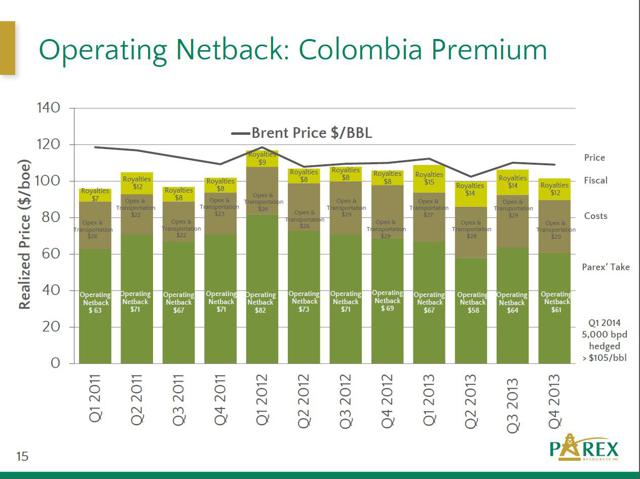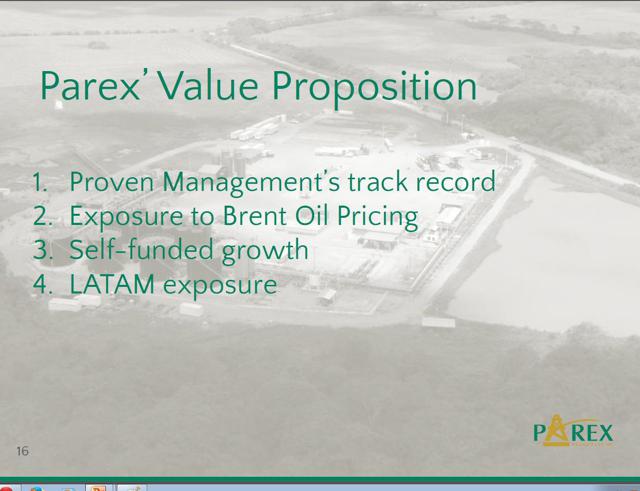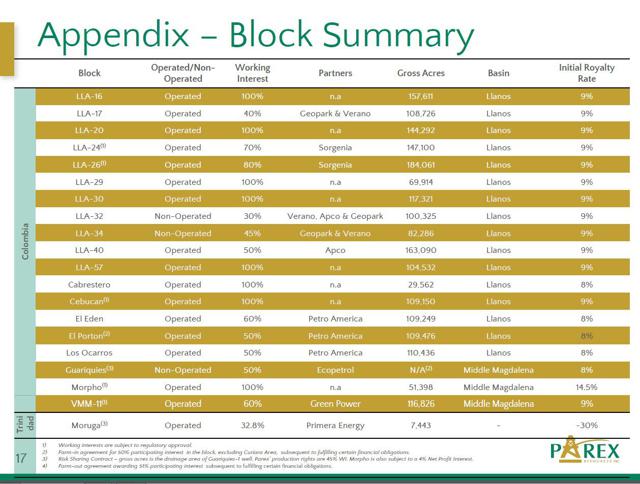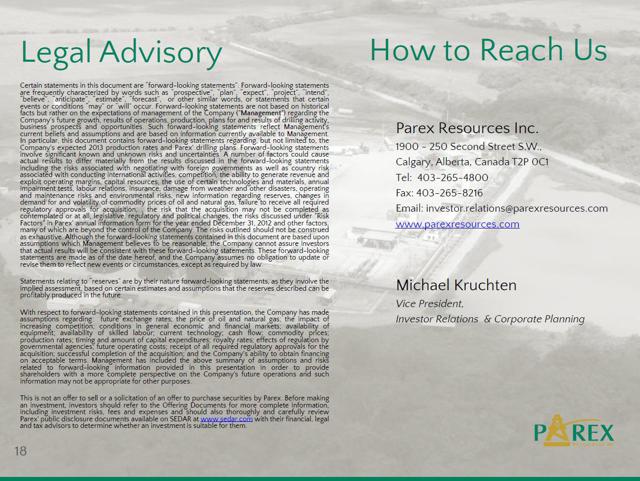 [END OF PAREX]
BEGIN: PETROAMERICA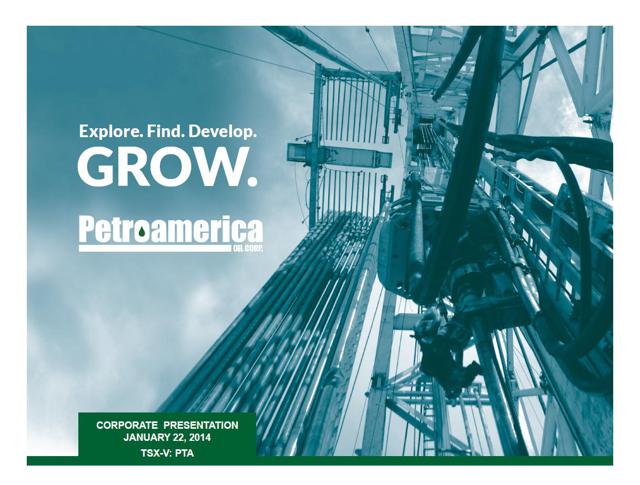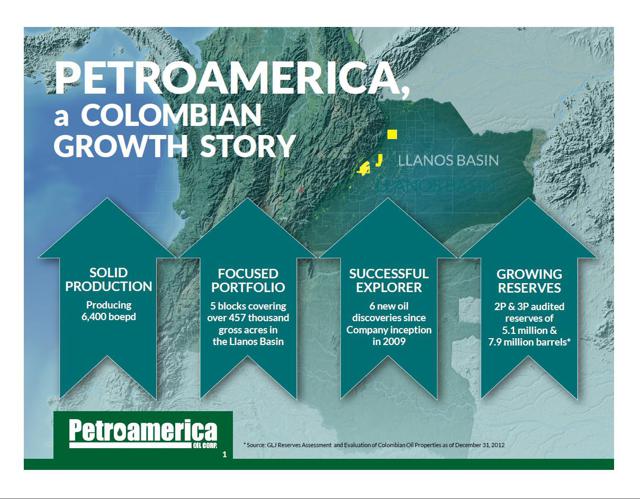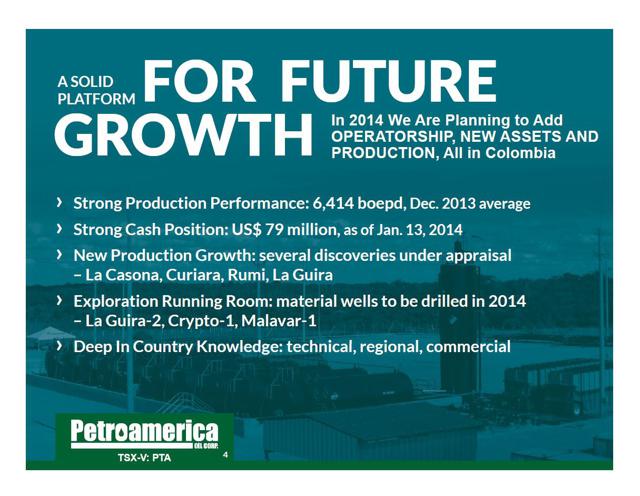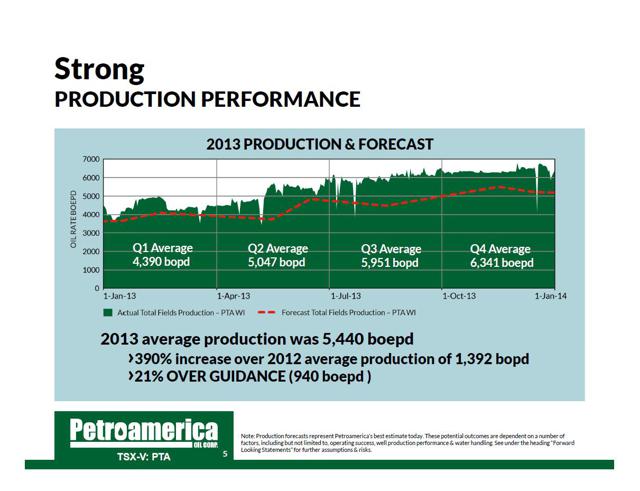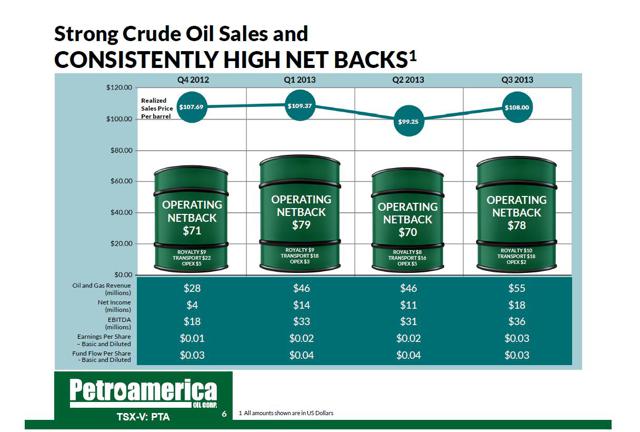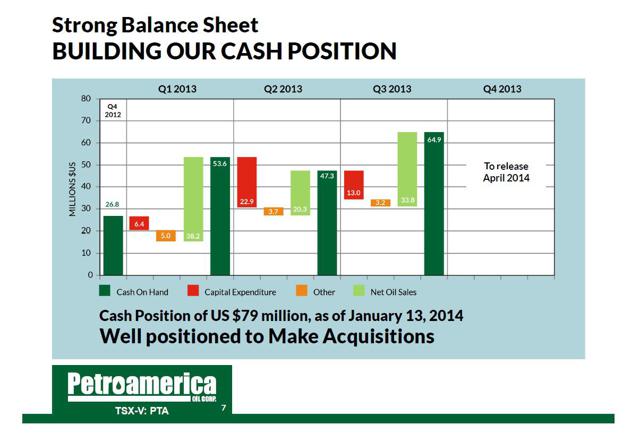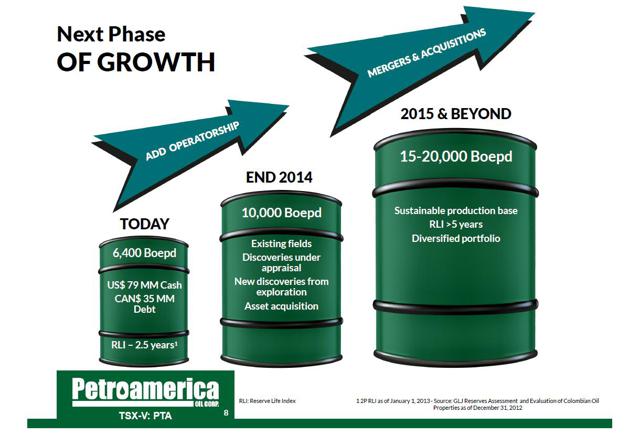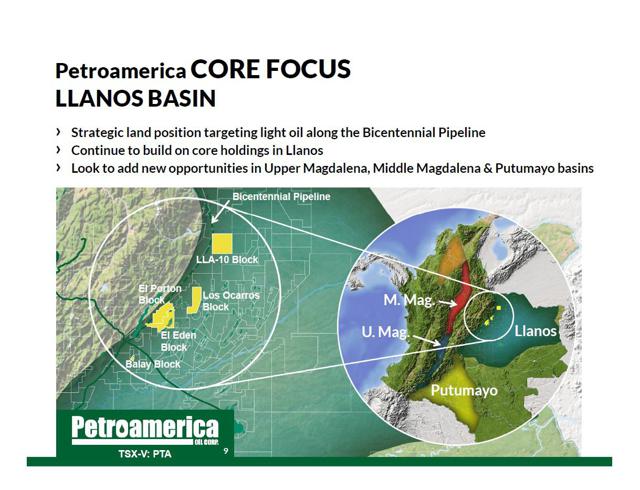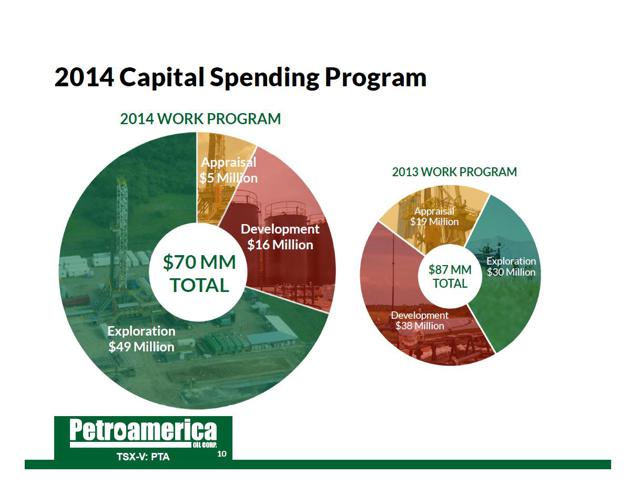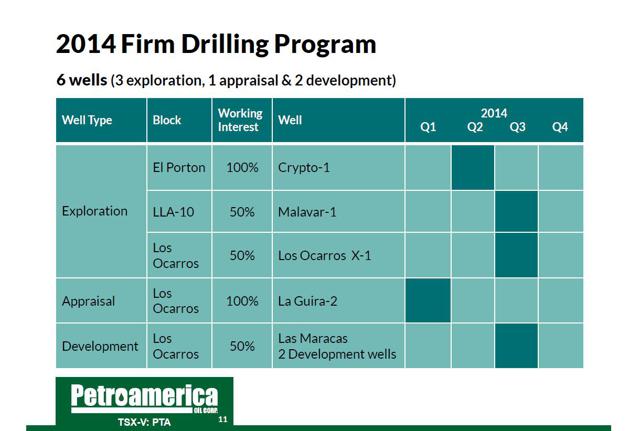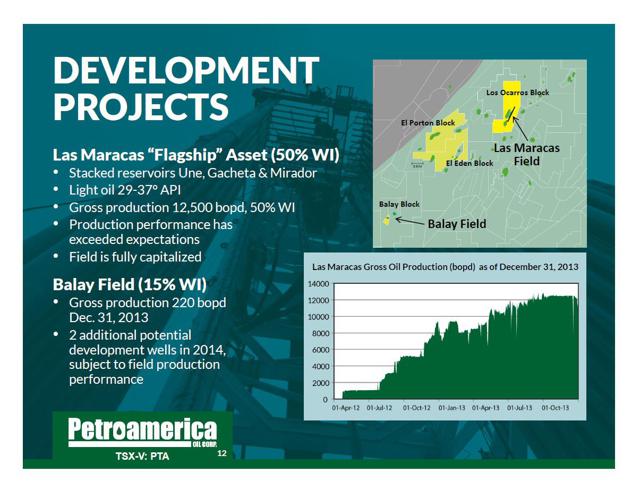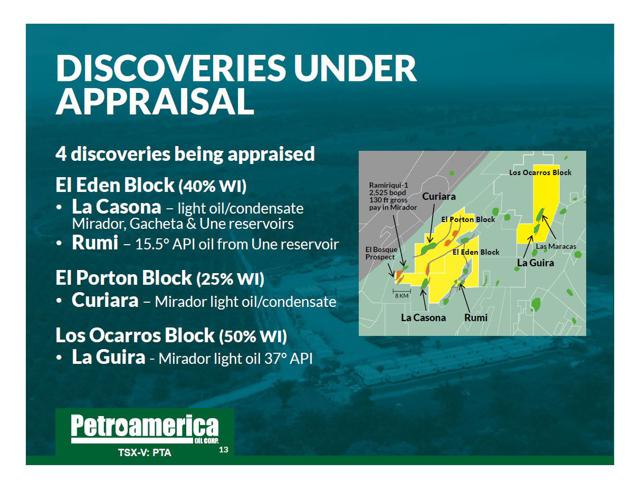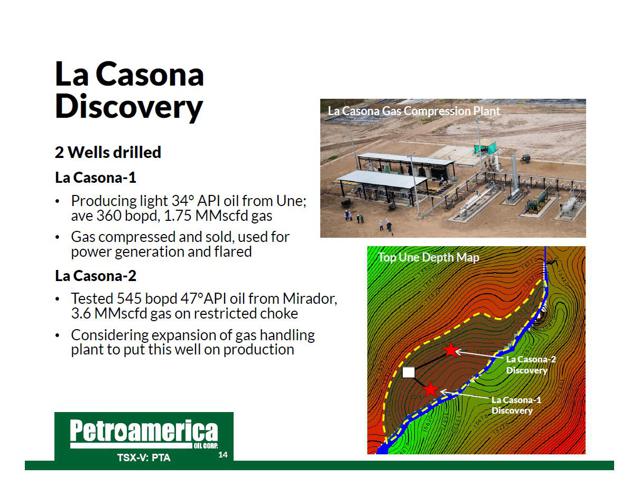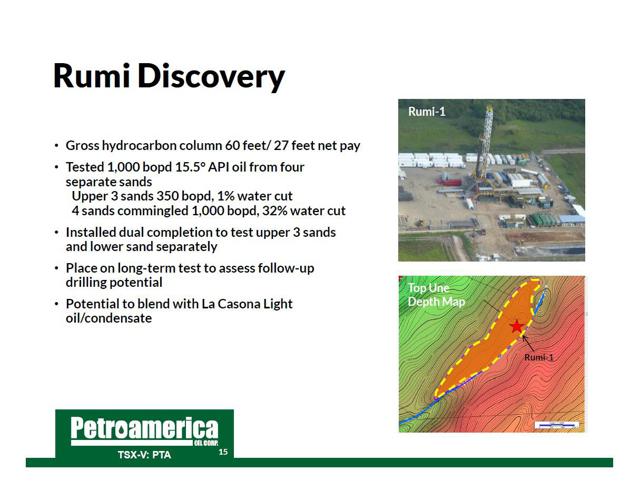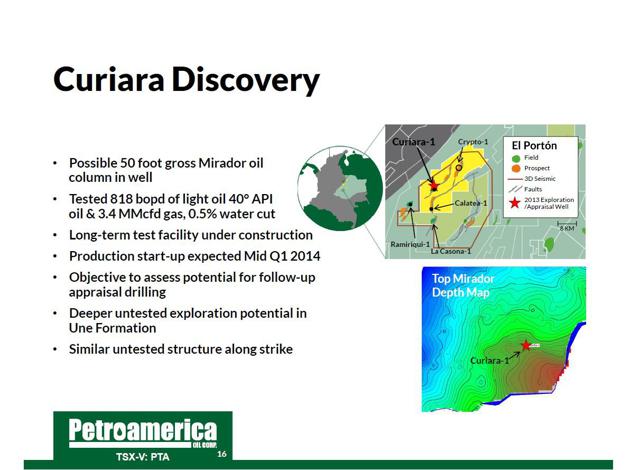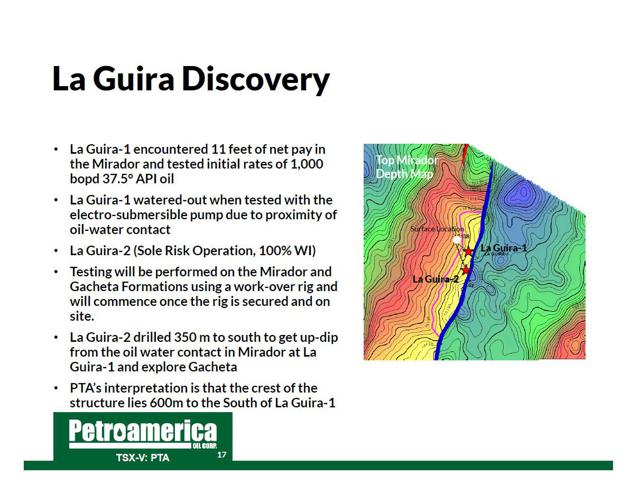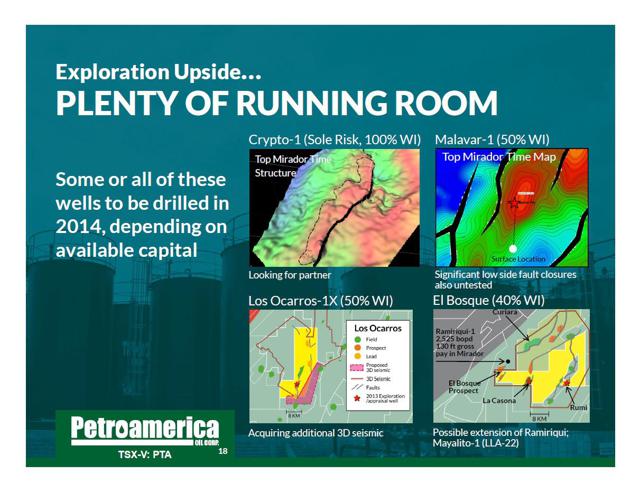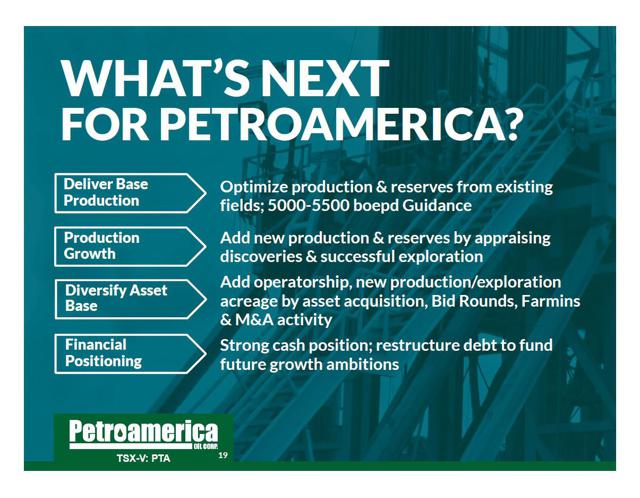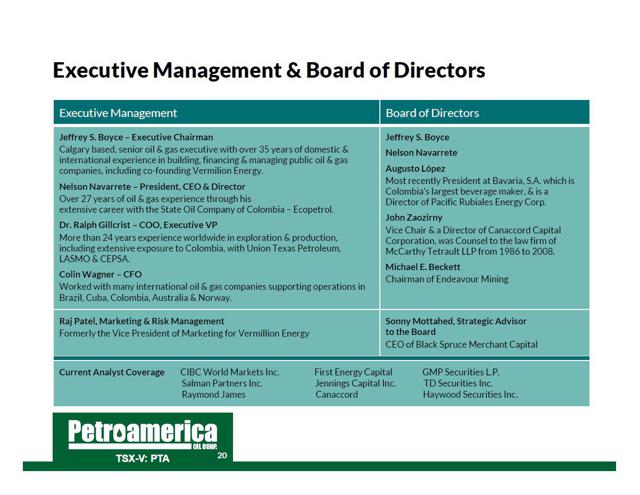 (See below for Investor Caution Text from Slide 21)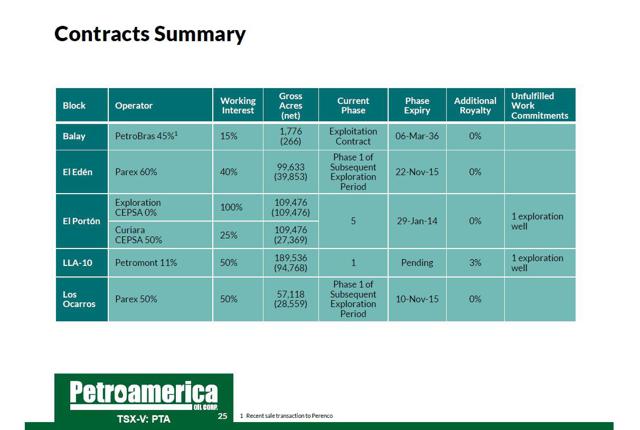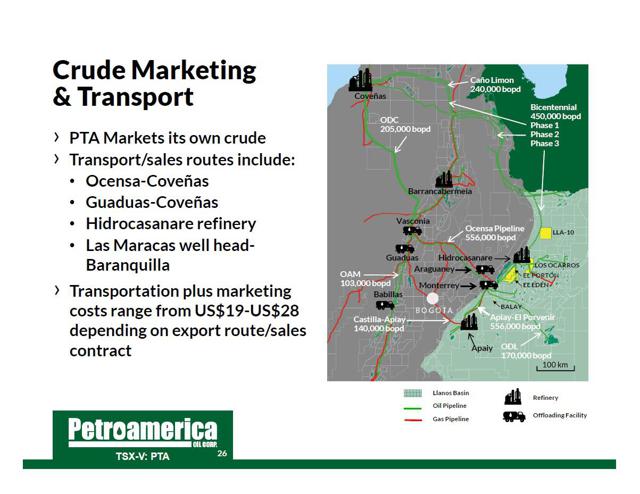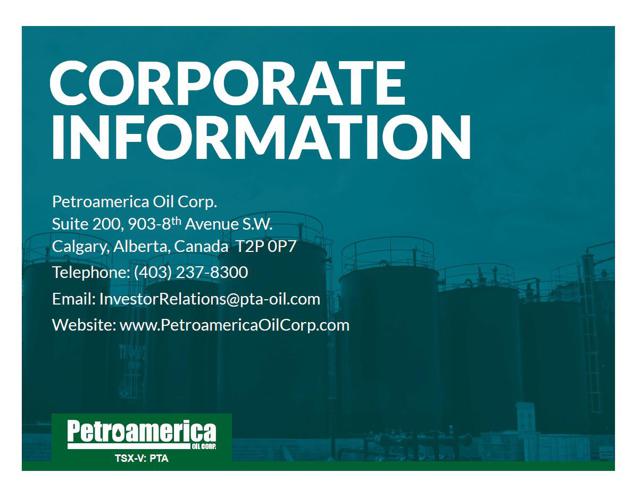 (Text from Slide 21)
This investor presentation contains information thatmay be considered to be forwardlooking
information within the meaning of applicable securities laws. Such forwardlooking information relates to internal projections, expectations, estimates or beliefs relating to future events or the future performance of Petroamerica Oil Corp.
("Petroamerica"). All statements contained herein, other than statements of historical fact, may be forward-looking information. Forward-looking information is often, but not always, identified by the use of words such as "seek", "anticipate", "plan", consistent with historical experiences, anticipated results of exploration & drilling
activities, the time required to complete the planned seismic & drilling programs & the price of oil.
The forward-looking information contained in this investor presentation involves known & unknown risks, uncertainties & other factors that may cause actual results or events to differ materially from those anticipated in such forward-looking information.
Petroamerica's seek , anticipate , plan , actual results could differ materially from those anticipated in the "continue", "estimate", "expect", "may", "will", "project", "predict", "propose", "potential", "targeting", "intend", "could", "might", "should", "believe" & similar expressions.
These statements are only predictions & actual events or results may
differ materially. Although management of Petroamerica believes that the expectations reflected in the forward-looking information contained in this investor presentation are reasonable, it cannot guarantee future results, levels of activity, performance or achievement since such expectations are inherently subject
to significant business, economic, competitive, political & social uncertainties & contingencies Therefore investors should not unduly rely on the forward looking forward-looking information contained in this investor presentation as a result of the following risk factors: volatility in the market prices for oil & natural gas, increases in operating costs, unanticipated changes in Colombia's royalty regime, uncertainties associated with estimating resources & reserves, geological problems, technical problems, drilling & seismic problems, liabilities & risks including environmental liabilities & risks inherent in oil & natural gas operations, fluctuations in currency & interest rates, incorrect assessments of the value of acquisitions, unanticipated results of exploration & development drilling & related activities, competition for capital, contingencies. Therefore, forward-information contained in this investor presentation as actual results may vary. The forward-looking information is provided to allow investors to get a better understanding of Petroamerica's operating environment &, as such information relates to projected netbacks, the projected economics thereof.
However, readers are cautioned that it may not be appropriate to use such forward-looking information for any other purpose.
In particular, this investor presentation contains forward-looking information, pertaining to the following: Petroamerica's long term strategy the development size & p p g , p p , competition for acquisitions of reserves and resources, competition for undeveloped
lands, competition for skilled personnel, unpredictable weather conditions, the impact of general economic conditions & political conditions in Colombia, industry conditions including changes in laws & regulations including adoption of new environmental or tax laws & regulations, the possibility of future financings & divestitures, expectations regarding future production & changes in how they are interpreted & enforced in Colombia, obtaining required approvals of regulatory & government authorities in Colombia, risks associated with negotiating with foreign governments as well as Petroamerica s strategy, development, country risk associatedwith conducting international activities timing of Petroamerica's opportunities in Colombia through exploration & drilling activities, expectations of future production & reserve growth & construction of facilities, sources of capital, the opportunities that may exist for Petroamerica in Colombia, the estimated costs of Petroamerica's contractual commitments including its commitments to pay for seismic & drilling, the timing & results of drilling programs & projected netbacks per BOE. BOEsmay bemisleading particularly if used in isolation.
A BOE conversion ratio of 6 Mcf:1 bbl is based on an energy equivalency conversion method primarily applicable at the burner tip & does not represent a value equivalency associated with activities.
For the purposes of the following, "Misrepresentation" means an untrue statement of a material fact, or an omission to state a material fact that is required to be stated, or that is necessary to make a statement not misleading in light of the circumstances in which it was made. If this presentation contains a Misrepresentation, a purchaser in Ontario who purchases securities of Petroamerica has, without regard to whether the purchaser relied on the
Misrepresentation, a statutory right of action for rescission or, alternatively, for damages against Petroamerica, provided that no action shall be commenced to enforce a right of action more than (a) in the case of an action for at the wellhead.
With respect to forward-looking information contained in this investor presentation, Petroamerica has made assumptions regarding, among other things: the legislative & regulatory environment in Colombia, the stability of the economy & political regime in Colombia, the impact of increasing competition in Colombia, that costs related to
exploration, drilling, seismic & the development of oil & gas properties will remain rescission, 180 days after the date of the transaction that gave rise to the cause of action; or (b) in the case of any action, other than an action for rescission, the earlier of (i) 180 days after the purchaser first had knowledge of the facts giving rise to the cause of action, or (ii) three years after the date of the transaction that gave rise to the cause of action.
PAST NEWS--
Petroamerica Cases the La Guira-2 Appraisal Well For Testing
Calgary, Alberta (January 20, 2014) Petroamerica Oil Corp. (TSX-V:PTA) ("Petroamerica" or the "Company"), a Canadian oil and gas company operating in Colombia is pleased to announce that the La Guira-2 appraisal well, located on the Los Ocarros Block, has been cased for testing.
After the La Guira-2 appraisal well reached its target depth of 12,600 feet the well was logged and the decision was made to case the well for testing. Testing will be performed on the Mirador and Gacheta Formations using a work-over rig and will commence once the rig is secured and on site.
The La Guira-2 well was drilled as a sole risk operation, and Petroamerica currently holds 100% of the working interest ("WI") in this well. The other 50% WI partner in the Los Ocarros Block does have the right to re-establish their WI position in this well subject to a penalty payment based on the total cost of this well.
About Petroamerica:
Petroamerica Oil Corp. is a Canadian oil and gas exploration and production company with activities in Colombia. Petroamerica produces more than 6,300 barrels of oil equivalent per day and has interests in five blocks, all located in Colombia's Llanos Basin. Petroamerica's shares are listed on the TSX Venture Exchange under the symbol "PTA".
--NEWS
Petroamerica Announces Farm Out of El Porton Block and Provides an Operations Update for its Activities in Colombia
Calgary, Alberta (March 6, 2014) Petroamerica Oil Corp. (TSX-V:PTA) ("Petroamerica" or the "Company"), a Canadian oil and gas company operating in Colombia is pleased to announce a farm out of its El Porton Block and provide an operations update for its drilling and production activities in Colombia (note: all financial amounts are shown in United States Dollars unless otherwise stated).
Company Production
First quarter production levels remain strong with total company working interest production averaging 6,497 barrels of oil equivalent per day ("boepd") for the month of February, and 6,453 boepd for January 2014. More than 95% of this production is coming from the Las Maracas Field, which continues to outperform, averaging 12,417 barrels of oil per day ("bopd") (gross) for the month of February.
Business Development and Strengthening Balance Sheet
The Company is pleased to announce that it has farmed out a 50% working interest to Parex Resources Colombia Ltd. Surcusal ("Parex") in the Exploration Area of the El Porton Block, where Petroamerica currently holds a 100% working interest. To earn its 50% working interest and operatorship on the Exploration Area Parex has agreed to pay 80% of the dry-hole cost for Crypto-1, the next exploration well to be drilled on the block. Parex is expected to operate the well, which is anticipated to spud sometime during the second quarter, under a service agreement with the current operator.
This farm out reduces the risk exposure to Petroamerica, and will result in a projected firm capital expenditure reduction for 2014 from approximately $70 million to $53 million. The Company is also pleased to report a continued strengthening of its balance sheet with a cash position of more than $95 million as of March 1, 2014, and as such, is currently evaluating opportunities that would strengthen and diversify the asset base.
Appraisal Activities
Following disappointing test results from the La Guira-2 appraisal well, the Company has taken the decision to suspend this well. Despite encountering the top Mirador and Gacheta reservoirs 10 feet higher than at La Guira-1, testing yielded oil and water at non-commercial flow rates. The Mirador formation swab-tested 37 degree API oil at average rates of 84 bopd under natural flow for 20.5 hours with the water-cut reducing toward the end of the test. However, following more extensive testing with an electro-submersible pump over a 79-hour period the well produced at an average rate of 61 bopd only and an average watercut of 92%.
The Rumi-1 long-term test facility (40% Petroamerica working interest) is being constructed and this well is expected to be on-stream before the end of the second quarter. The Curiara-1 long-term test facility (25% Petroamerica working interest) is more than 70% complete and the long-term production test is expected to commence sometime during the month of April.

----------------------------------------------------------------------------
P.S. (postscript for a quick added note to warrants)
The .WT have no value unless an oil discovery or reserves increase create the conditions which allow the share price to go north of the published exercise price and before the expiry date. These warrant instruments seldom work out statistically speaking, but they offer leverage to participate in unlimited upside of success and are a method of cheap financing for the companies and banks who issue them.
In this case you are putting a claim on buying a future share, each warrant gives you the right but not the obligation to buy 1 share at a specific price (the exercise price) for a limited period of time.
If the conditions (share price at or = to exercise price) are not met by the expiry date the warrants expire worthless. So do your homework on these, by reading up on them before ever participating.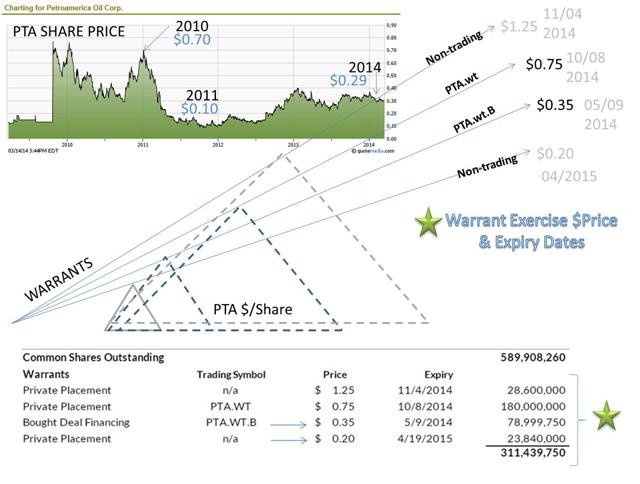 [SLIDES from Pacific Rubiales - click to enlarge)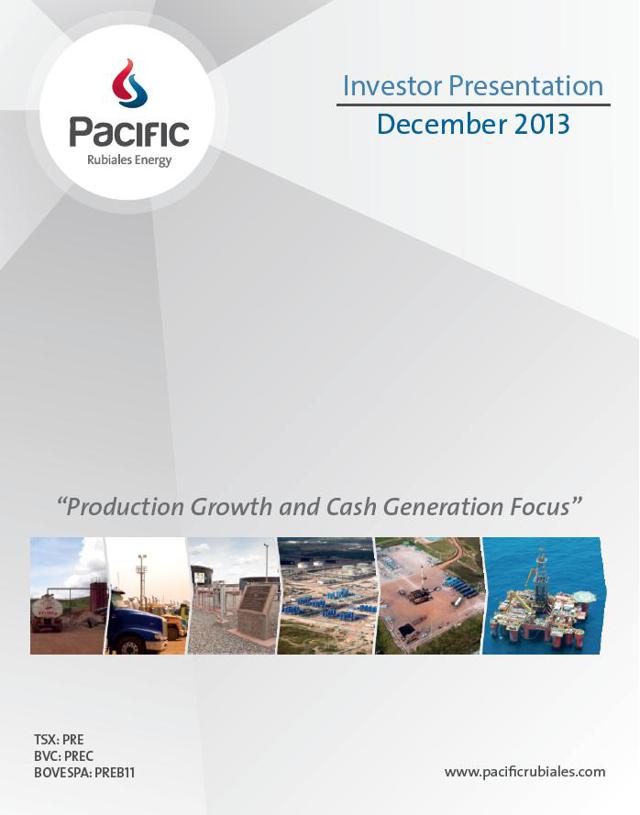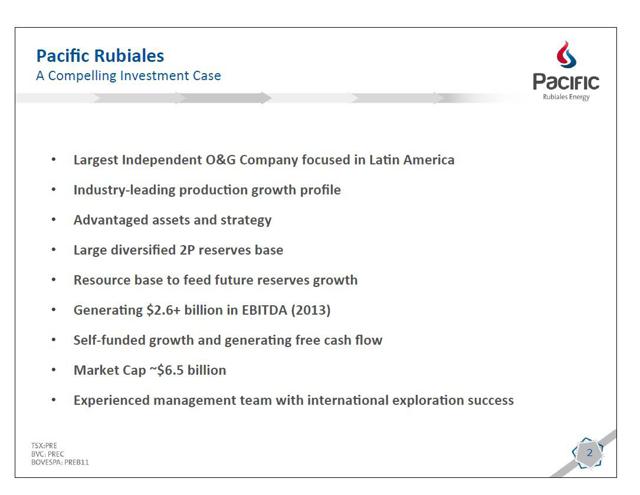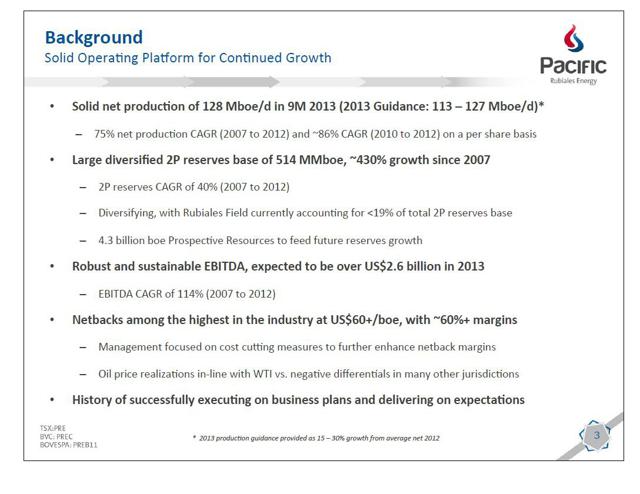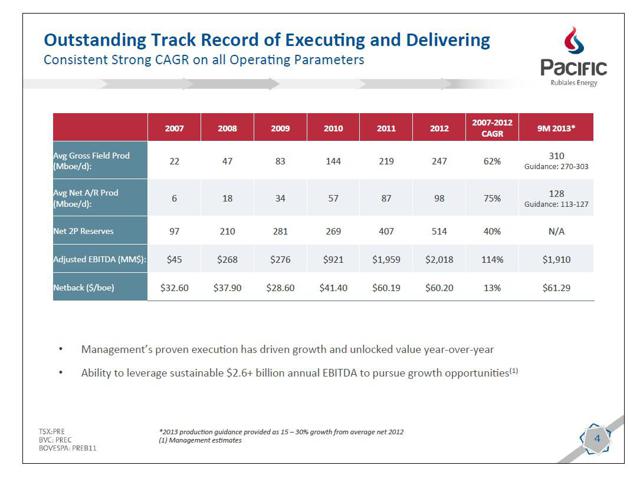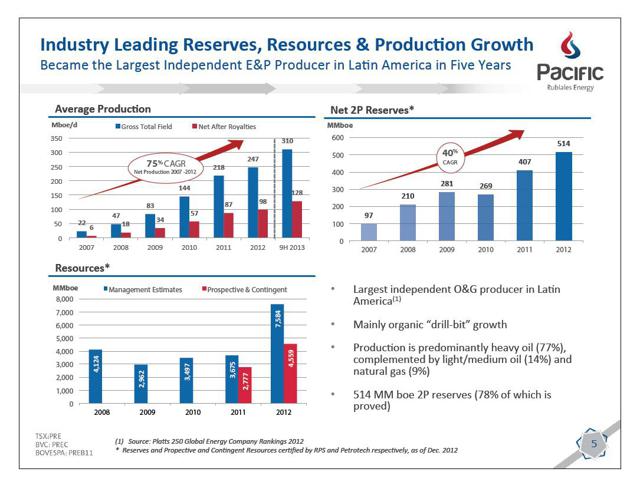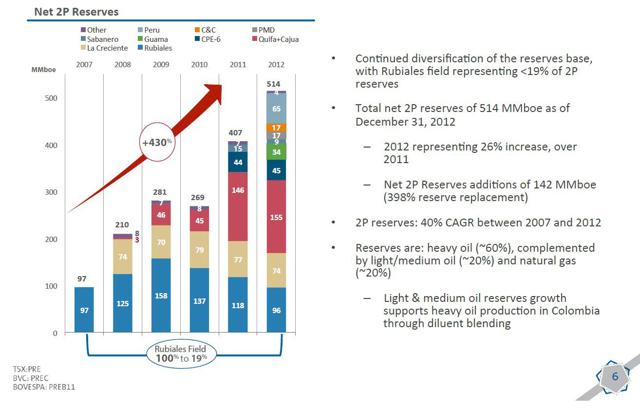 ---Blog Under construction -- not complete from this point---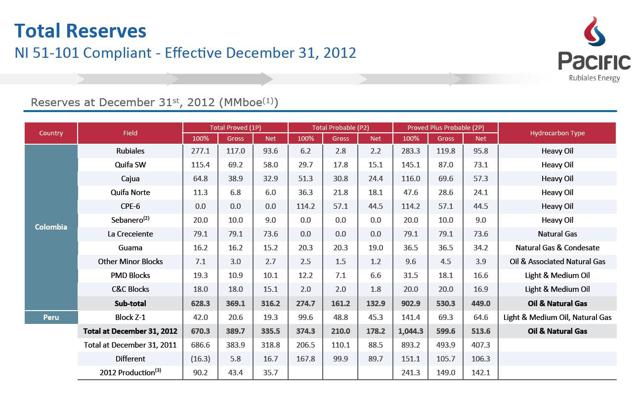 (Canacol Energy Ltd - March 2014)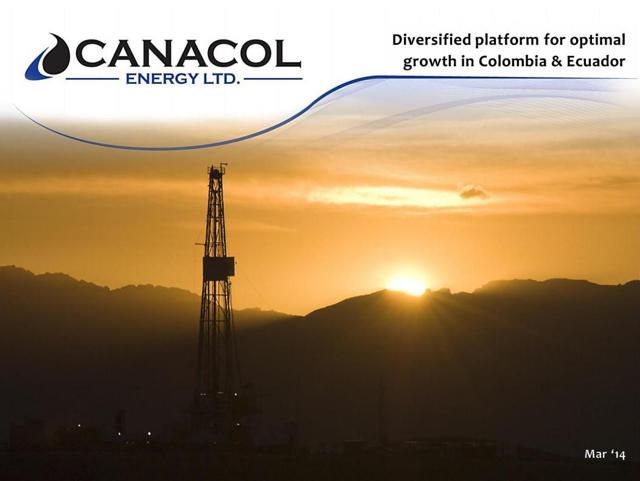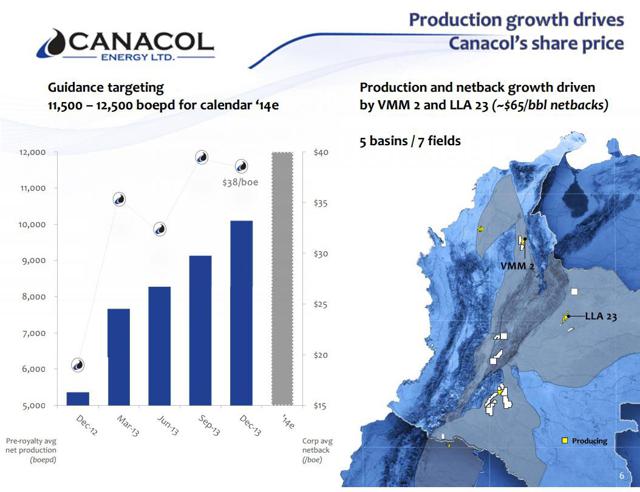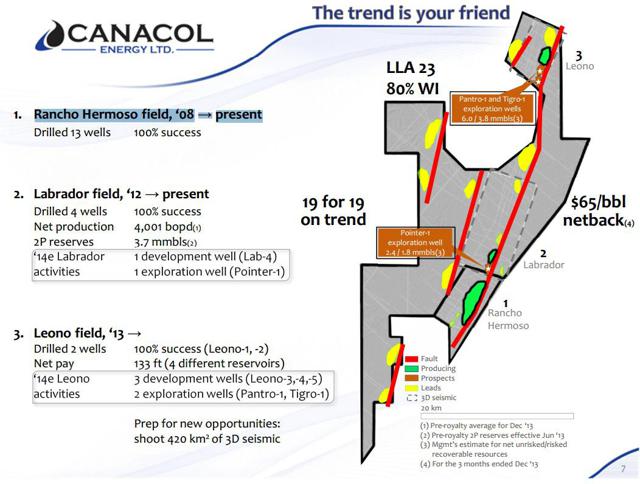 Gran Tierra Energy Inc.