DOW IND
In the DOW 30 chart below we can see that the small pullback has found very good support from the (visible) trend line.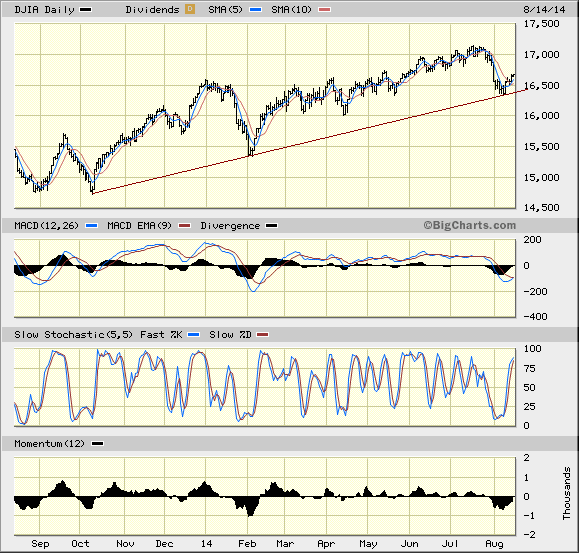 The slow stochastic is in the overbought range. and prices have bounced nicely off the line. The question is, will the expected downdraft in the next few days test the line or break the line? Or will an updraft crush the stochastic against the top of the chart as prices race up from here.
In my opinion, the line's integrity matters the most.
DOW UTILS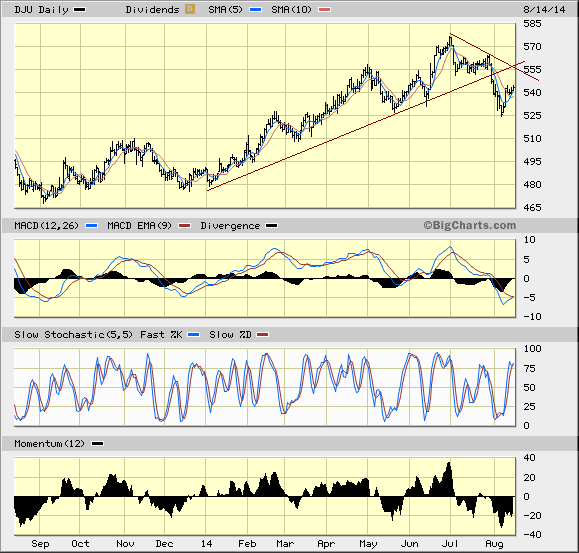 The DOW Utilities have broken their uptrend line and are building the overhead downtrend line. WHile the industry seems split into two types of utilities, the Index make no distinction and shows the sector positioned for correction.
S&P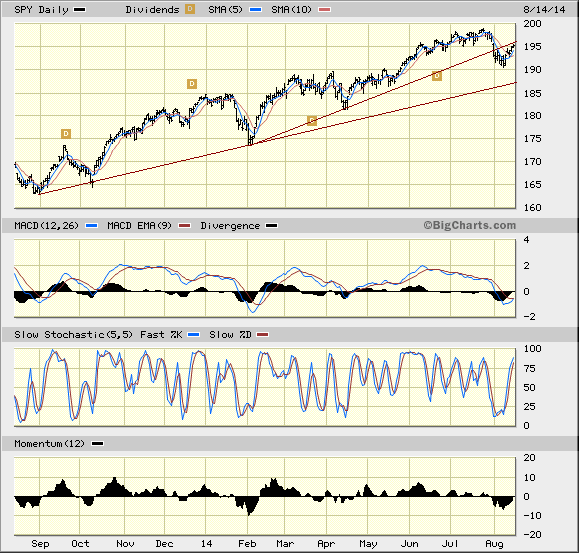 A pretty healthy uptrend is in place. Looks solid. The possibility of a pullback, as indicated by the stochastic, would likely keep it about the longer term uptrend line.
NASDAQ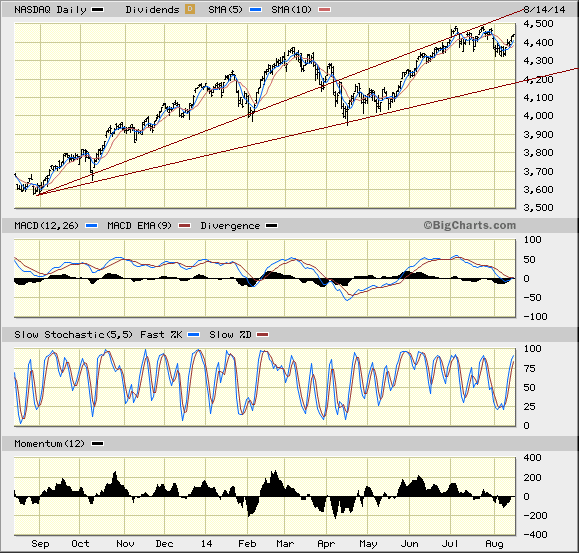 More volatile. Anyone's guess.
GOLD
Building a pretty good base, it seems. But slow in developing. Very slow.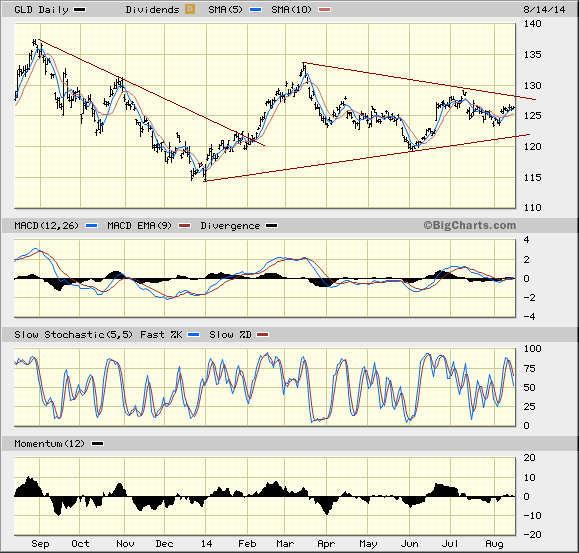 Happy Trading! Happy Holding!