This is madness. Unemployment is poor the economy is being supported by three legs and one of them is the FED. There's massive uncertainty in the world including the Euro zone, Iran and a million other things I can't even begin to fit in a blog post.
I think this is the top (within 10 points). I think the selling begins and doesn't let up until we are at 1115 on the S&P.
Now feel free to poke fun as the market rockets higher.
(click to enlarge)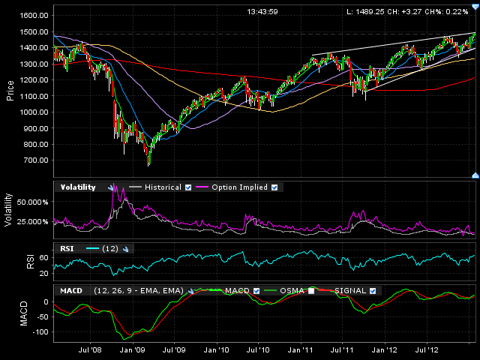 Click to enlarge