Oil is back in full effect, hitting new high prices this week and today its at $58 a barrel. Thanks to positive press on the economy, the summer driving season play appears to be a reasonable bet. That means higher gasoline prices and more profits for the big oil companies. The Masters like classic plays such as Exxon Mobil (NYSE:XOM), Chevron (NYSE:CVX), or just chase the sector with the Ultra Oil & Gas ProShares (AMEX:DIG).
 XOM, CVX, and DUG need no introduction, we are going on speculation and the key to buying these securities is the right entry point. Its very tempting to buy today, but after a week like we had, just hold your cash this Friday and let's see how next week starts.
Oil investors are focused on the positive economic news, with U.S. June crude futures rising $1.86 cents to $55.70 a barrel on the NY Mercantile Exchange as government inventory showed data showed gasoline stocks fell last month, adding to hopes of an economic recovery, happy times (for the moment).
Here's our watch list, all of these bad boys are trading higher today, think oil, gasoline, refiners, and everything else -- best of breed is the following: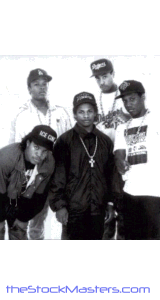 For the love of oil, for the love of money, happy Friday Masters. Cue Eazy-E: