Recap:
A short update:
Last Thursday pointed out that there was a head and shoulders formation in the SPX, the neckline had been broken and the implied "measured move" first target was 1375. That target was promptly met following the negative reaction to the jobs report. In the short term, I'm expecting this weakness to continue.
(click to enlarge)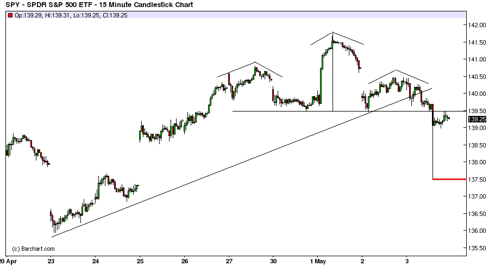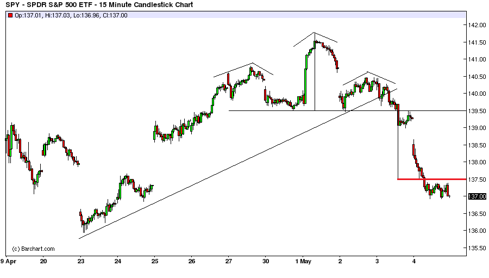 Update:
In the near term I think there's potential that the market can continue lower and could threaten to take out the 1360 level. The NYSE-McClellan oscillator recently had a bearish crossover sell signal, and the NASDAQ-McClellan looks even weaker. Looking at the relative position of the 3 and 5 day moving average there's still some room to run on the downside before I would consider this indicator oversold.
(click to enlarge)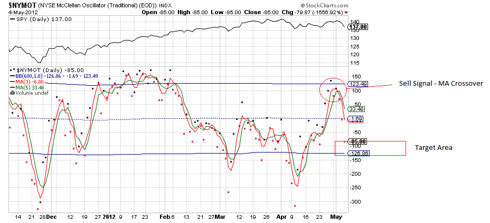 Summary
I think the main concern right now is the fact that there's no clear longer term trend. Meaning my long-term trend model on the S&P 500 recently turned bullish, however there's evidence that makes me lose confidence in the signal; for example the long-term trend model applied to the NYSE composite is still in bear market territory, most likely because it doesn't have the added boost provided by Apple. So until there's some more clarity I'm keeping my trades smaller than usual and staying very nimble. I'm placing my stop at SPY 139.
Disclosure: I am short SPY.