Global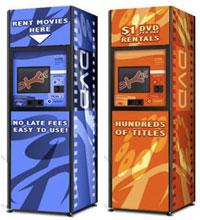 Axcess Corp $0.70 (OTC:GAXC) is the 7th largest non-bank ATM Company in the US, managing a network of 4,500 ATMs in the United States. GAXC is the most profitable and stable public company in the ATM business. The company has only recently started to push the accelerator on sales and gaining more ATM wins as seen in recent press releases. The ATM side is rather simple to understand. There are two parts to the ATM business: 1.) Merchant Owned 2.) Company Owned. Merchant owned means the merchant (grocery store, convenience store, etc.) owns the ATM, and GAXC simply maintains it for them. Company owned means GAXC actually owns and operates the ATM. GAXC is primarily going after more "company owned" ATMs since this is higher margin business. Each company owned ATM brings in on average $5,000 a year with 40% Gross margins. The company recently hired a sales person (in Q1 2009), and another one in Q4 2009 who are going after grocery store chains, convenience store chains, gas station chains, etc, proposing them on our ATM services. A simple sales approach might not sound that novel, but in the ATM industry it is, as none of the other companies are really out soliciting ATM business. I met one of the sales people on my trip to visit the company and was very impressed with his background and enthusiasm in bringing in new business.

What makes GAXC's ATM product offering different from the other ATM providers out there?

1.) Highest Up-time Percentage in the Industry. They are much higher than their competition ie ISO/Non-Bank. A 200 basis point difference is a HUGE deal in this industry, and their biggest selling point when going after new ATM business. If I own a grocery store with an ATM, and the ATM is out of cash all the time or isn't working properly, it not only hurts store sales but also frustrates the customer. Again, this is a big deal.

2.) GAXC pays their clients quickly and on time every month. A lot of the competitors are not consistent when paying their clients.

3.) GAXC provides the best customer service in the industry. The result of these three strengths is that GAXC's customer base literally "LOVES" working with GAXC. GAXC hired an outside research firm to survey their customers to find out if their perceived strengths/weaknesses were actually their real strengths and weaknesses. The research firm came back amazed that a high percentage of clients surveyed used the word "Love" to describe their relationship with GAXC. The company is using their superior ATM product offering in a sales effort to gain more ATM contracts while also leveraging this "love" relationship to up-sell their current ATM clients with their new DVD Kiosk offering.

The ATM business is affected by Fed Funds rate changes (lower the better). The board has authorized the purchase of derivative securities to hedge interest rate risk, but at this time no hedges have been purchased. The CEO worked for the Fed for several years and shared his insight and methodology with me of which seemed reasonable. He also spoke of branding strategies which could make up for margin loss in a higher interest rate environment. I'm confident management is on top of this.

GAXC's ATM business has been relatively flat over the last two years ($21m Revenues) mostly due to management concentration on the turnaround of the company. The company is now ripe for ATM growth as they have 1.) hired a research firm to get an idea of their strengths to help them market their product better, 2.) Hiring salespersons dedicated to gaining new ATM business, 3.) sales approach has already started to work with recent ATM wins. I believe the ATM side will grow at least 5% in 2010 and could grow substantially more with any large ATM contract win. My estimates are for the ATM side of the business to do $22.8m in revenues and $3.0m in net income, or $0.13 for FY 2010. I believe there could be as much as 30% upside to my FY2010 ATM numbers.

DVD Kiosks: Coinstar (sym: CSTR) has had tremendous success with its Redbox Brand of DVD kiosks. Coinstar trades at 50x TTM EPS, so it's obvious that Wall Street loves the stock. GAXC is now entering this business with a DVD product offering. The company recently returned from a convenience store convention in Las Vegas where feedback was tremendous for GAXC's DVD offering. Since GAXC already has very good relationships with their ATM customer base, they will likely have no problem rolling out DVD kiosks. They have started pilot programs with a few grocers, convenience stores, gas stations etc. These pilot programs will last through December until which time the company will likely start rolling out DVD Kiosks on a more aggressive schedule. The financial dynamics of a DVD kiosk are very enticing. On average, a DVD kiosk will bring in $2,000/month in revenues with 40% GM. Most of this GM will hit the bottom line since the same maintenance person that takes care of the ATM will take care of the DVD kiosk. Coinstar also stated in their most recent quarterly report that it takes 12-24 months for a DVD kiosk to reach optimum revenues and over time a good DVD kiosk can bring in $3,000-$4,500/month in revenues with higher gross margins. It is GAXC's goal to target retail channels that have been overlooked by Coinstar and other larger DVD kiosk operators.

The company said when the roll out begins (I estimate late Q1 2010), they will likely add around 20 kiosks a month. It is easy to model this type of rollout. For example, potential revenues/net income given DVD kiosk traction can be seen in the table below. The company has stated that over 25% of their 4,500 ATM clients would likely be interested in the DVD kiosk offering.


| | | | | |
| --- | --- | --- | --- | --- |
| DVD Kiosks | 100 | 200 | 300 | 400 |
| Revenues Per Month ($2000) | $200,000.00 | $400,000.00 | $600,000.00 | $800,000.00 |
| Gross Margin Per Month (40%) | $80,000.00 | $160,000.00 | $240,000.00 | $320,000.00 |
| Net Income Per Month (25%) | $50,000.00 | $100,000.00 | $150,000.00 | $200,000.00 |
If they add 20 DVD kiosks a month starting March 2010, GAXC would have over 220 in operation by December 2010. At 200 DVD kiosks, GAXC would be producing $150,000/Month in Net Income from the DVD side alone.
Using a conservative DVD rollout schedule starting March 2010, I estimate that 2010 DVD Sales will be $2.7 million with $675,000 of net income. An increase in revenues per kiosk and/or number of kiosks rolled out will dramatically improve my conservative estimates.


Conclusion:
My 2010 estimates remain very conservative as I've not included any ATM wins for the rest of 2009 and 2010.
In 2010 I believe the company will grow revenues by 20% to $25.5 Million while growing net income 110% to $0.16 EPS.
My expectations are based on 5% growth in ATM business (business already announced) accompanied by a modest roll-out of DVD Kiosks starting in March 2010. The company is also looking at other Kiosk opportunities that if materialize could also boost 2010 performance. The company is currently trading at 9x 2009 EPS, and 4x my 2010 EPS estimate.
| | | |
| --- | --- | --- |
| My Estimates |   |   |
|   | FY09E | FY10E |
| Sales (NYSE:M) |   |   |
| Q1 | $5.4 | $5.7 |
| Q2 | 5.3 | 6.1 |
| Q3 | 5.3 | 6.6 |
| Q4 | 5.3 | 7.1 |
|   |   |   |
| FY (Dec) | $21.3 | $25.5 |
|   |   |   |
| EPS (M) |   |   |
| Q1 | $0.005 | $0.03 |
| Q2 | 0.025 | 0.035 |
| Q3 | 0.02 | 0.04 |
| Q4 | 0.025 | 0.05 |
| FY (Dec) | $0.075 | $0.16 |
Disclosure: LONG GAXC