If the market continues its winning ways, focusing on stocks like BIDU, NFLX, OPEN, LULU and PCLN should serve one well.
PCLN reports on 2/23 so an emphatic move either north or south could be in the works.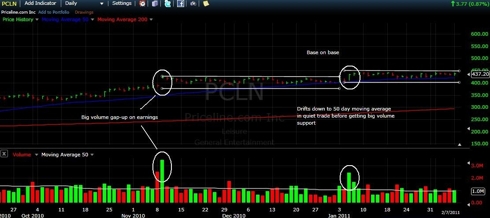 Should the market turn tail then look to short those stocks that appear to be setting up to fail:  CTRP, V, MA, VMW and FFIV.
FFIV might be forming a "head and shoulders" pattern.  Presently, it's running into an area of resistance around the 50 day moving average.