When I first started following the BTH chart last August in my StockWaves service at Elliottwavetrader.net I did not even know what the company did. I saw volume increasing on the sell side and looked at the larger pattern and deciding it was coming to an end. We tracked a move as it unfolded from the 8s to the 13s and then again from the 13s to 15 before leaving it to retrace again. It ultimately lost support and fell off my radar but has not completed five waves down as a potentially complete extension lower from that October high.
One of the things that fueled the rally last fall was a high concentration of short interest in this stock, and only the final push to $17 from the announcement of CVSL's intent to acquire. But that offer was officially rejected by the board on November 15 for various reasons. It also changed its CEO, an event often seen near long term bottoms.
The pattern is primed for a bounce targeting the 9.50-10s and potentially more. BTH has an initial move up off the May low and a corrective retrace of 76.4% of that.
So some key stats to know in this looming battle:
Out of 16M shares the float is under 7M.
Out of 7M float ~5M are short.
Average volume is between 125k - 310k (3mo-10day).
When demand increases just slightly for this stock where are the available shares? I do not think that the board and insiders confident in the long term success of their company are going to be eager to dump shares in the single digits or even in the teens after only recently rejecting an offer for 16.75. Why you ask has a squeeze not happened in the last several months when short interest has been high throughout? Simple, outside investor sentiment was not ready yet, but I think that wick is about to be lit.
(click to enlarge)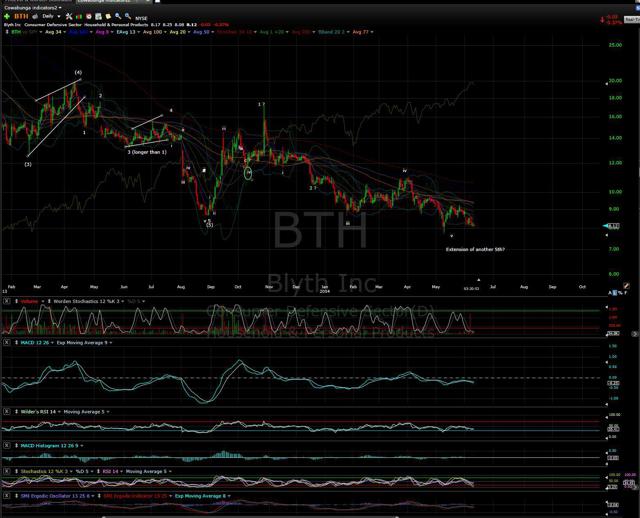 Click to enlarge
(click to enlarge)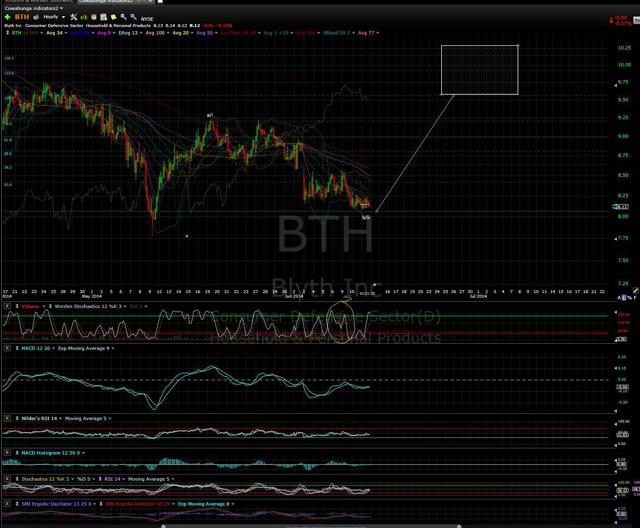 Click to enlarge
Disclosure: The author is long BTH.