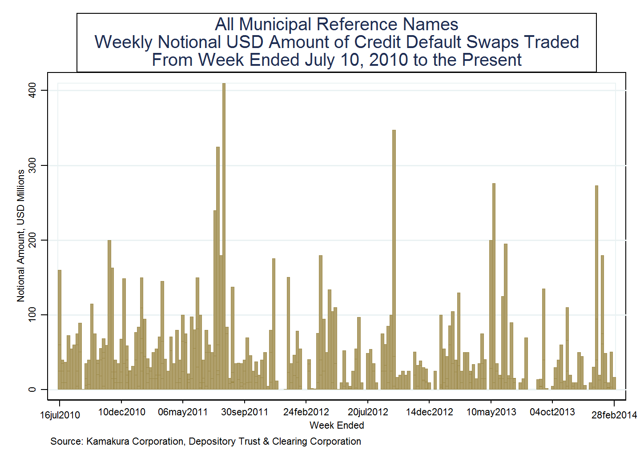 This graph displays the notional principal of credit default swaps traded on all municipal and sub-sovereign issuers on a weekly basis since the Depository Trust & Clearing Corporation began releasing weekly data in July, 2010. There were no trades on any municipal reference names during the week of March 7.
For more information please contact info@kamakuraco.com.
Disclosure: I have no positions in any stocks mentioned, and no plans to initiate any positions within the next 72 hours.