I have been writing for the last 10 days that it's time to take profits and get out of the markets. Although the market is NOW short-term oversold, the trends are broken, so buying the dip no longer makes sense.
This is still a selling opportunity.
I have been watching the small drama of the SPX Index (S&P 500, GSPC) in terms of my proprietary CGTS indicator. Once the CGTS indicator trend goes negative it usually does not reverse itself until the trend is played out. GSPC has gone negative; NDX has gone negative.
Today I will demonstrate all the issues that have gone or are going negative. Also the VIX has gone positive. And inverse ETFs (the ones that make money when stocks and indexes go down) are going positive.
Let's look at some charts: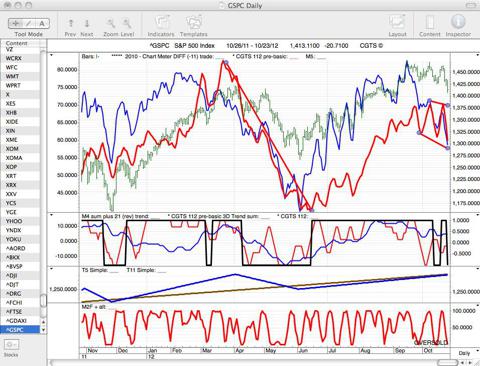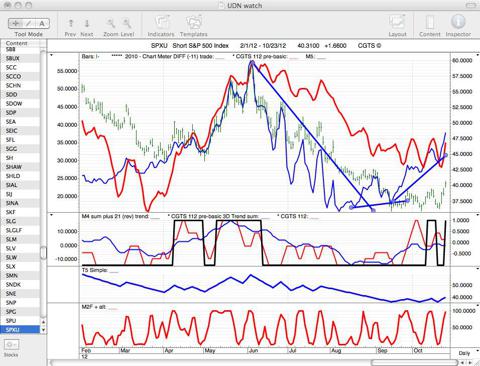 I just bought December SPX puts for this reason.
The NDX, Nasdaq Index (Tech Stocks), has led the collapse, as bellwether stocks IBM, MSFT, INTC, GOOGLE, all disappointed with earnings and projections for future earnings.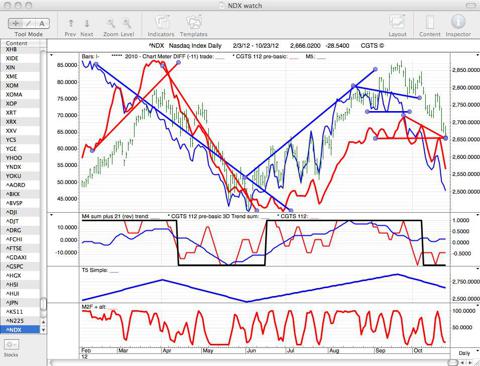 I mentioned that inverse ETFs are bottoming. Let's look at SIJ, an inverse Industrial Stock ETF: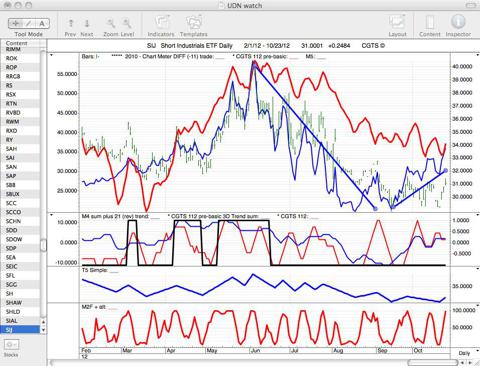 I wrote earlier that gold issues seemed to be holding up well. I'm not so sure about that now. But the US Dollar seems to be turning around, which promises to be bad for US Stocks and for Gold. Also, US TBond yields are poised to continue their rise -- i.e., interest rates are going up. No wonder Ben Bernanke is talking about retiring. His reign as Fed Chair will be judged by history as a total catastrophe. We still need to sell all the bad assets in the Fed's holdings which the Fed bought because no one else wanted them. This will drive interest rates up even higher.
Japan reported yesterday that they were going to protect their exports by driving their currency down -- after announcing trade numbers were the worst in 30 years.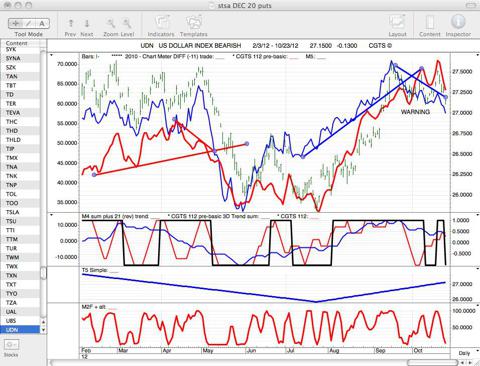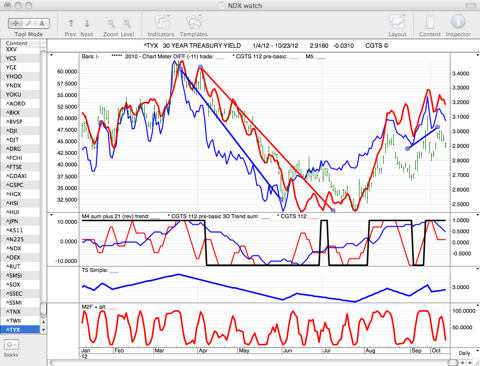 Everyone who wants to fix the global economies problems needs to read the following article from AEP at the Telegraph about the IMF's radical plan to conjure away the world's debt and get rid of the world's bankers. Worth a read:
www.telegraph.co.uk/finance/comment/9623...
Also, another good read on the same page about the IMF's concerns about the depth of this global recession:
www.telegraph.co.uk/finance/economics/95...
For the bulls reading this instablog, such articles won't have much effect, I know. Here are some pictures of commodity ETFs that do show bearish implications of the collapse of the global economy, a collapse that has just really begun. The High Days of 2006 are over for another 36 years -- they won't be coming back.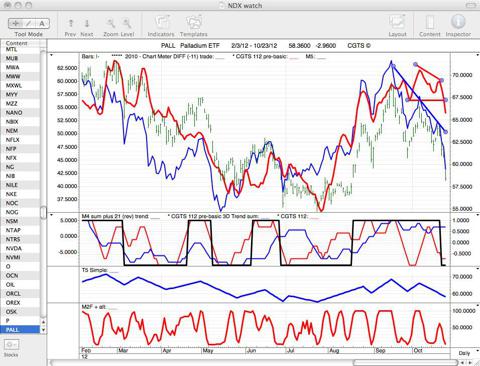 Here are stocks/ETFs we are trading now -- all on the short side of the markets.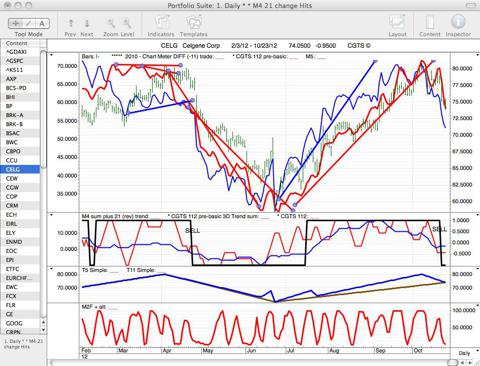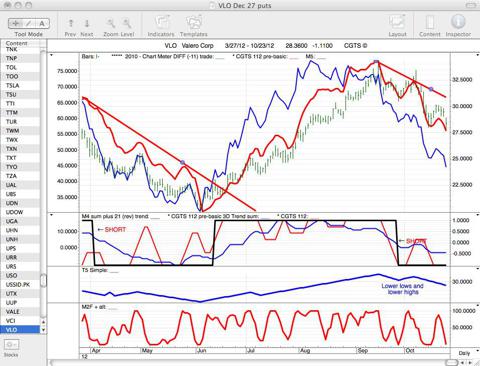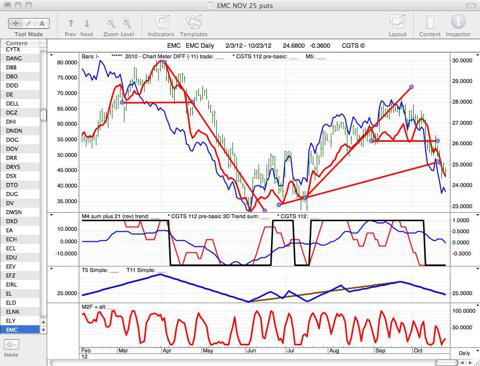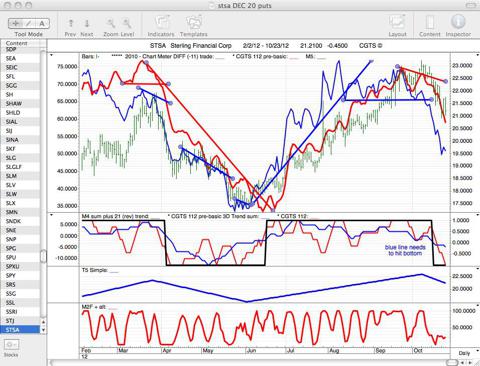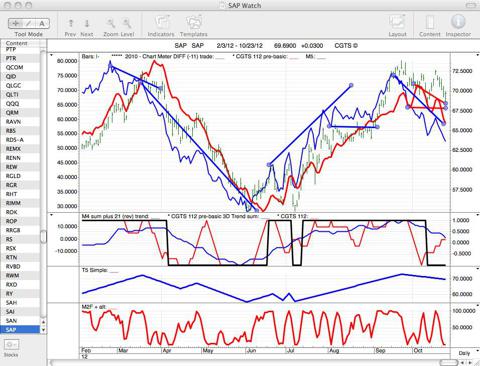 I can't say that it is American stocks that are ready to give back gains. Most foreign ETFs also look like trouble. For example, here's PLND, the Poland Stock ETF.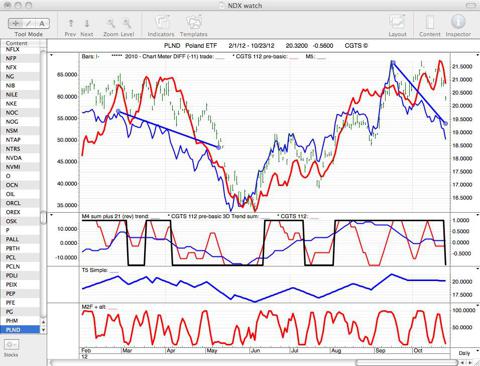 Anyone who believes that America's housing market is fixed needs to have their head(s) examined. The rally in housing stocks is irrational, and is doomed to falter; housing prices are doomed to turn back down again and make a new low and bottom and lay on the bottom for many years, in 2019. The go-go days are over, not matter what we are told by the media, no matter how much energy and money speculators are throwing into the market, trying to generate their glory days once again. The glory days are gone.
We're waiting for housing stocks to give us clear signals of topping. The chart below of TOL, Toll Brothers, shows that the rally in housing stocks is sputtering now. We're only watching at this point, ready to jump in on the short side -- not jumping yet.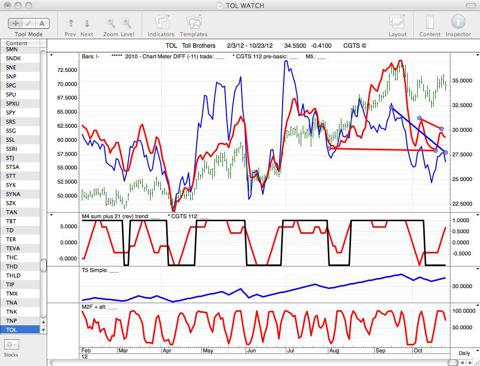 2010-2019 is the DEFLATION SEASON of the Economic calendar. 2001-2010 was the DISINFLATION SEASON, the season of Summer-Autumn, Harvest essentially, during which time monetary policy is used in a totally ineffective way to impede the deflation of the world's assets. But now we all know that pumping money into the Black Hole will not work. Now we need to face the Devil.
Interesting times.
Best to all,
Michael J. Clark
CGTS, Hanoi, Vietnam