IS EMC BREAKING OUT?
There has been a lot of excitement among those long EMC lately and speculation that the stock is finally 'breaking out' from a...what...a fragmentary correction? This stock has been pretty much straight up since 2009; corrected weakly; recovered, and tested support; now it has gapped up twice (not shown on weekly chart below.
seekingalpha.com/article/319275-emc-may-...
Does this mean it is taking off on another bull cycle run? Or is it time to take profits?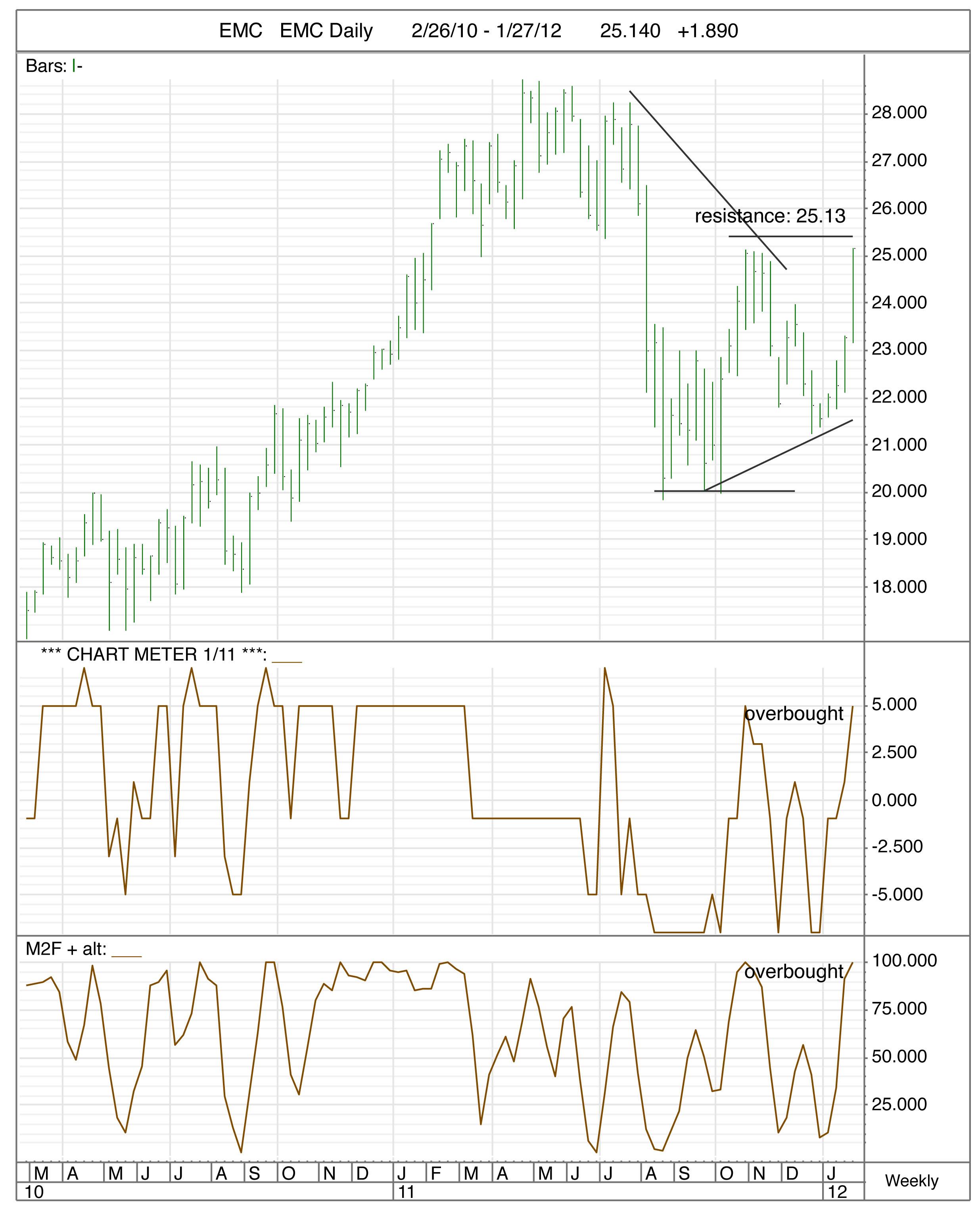 In terms of the weekly chart, EMC is overbought and should pull back at this point. It is right at a strong resistance level: 25.13. EMC closed at 25.14 yesterday. Does this mean it has successfully taken out resistance? Technically, yes; but let's see how it handles the next few days of trading.
The daily chart shows how outlandish the rally has been. Two days of up-gaps; a gain of 17% in two days. The stock reported positive earnings yesterday. Still, a 17% gain in two days for a stock that Forbes suggests merely 'edged' expectations seems a bit overdone.
www.forbes.com/sites/ericsavitz/2012/01/...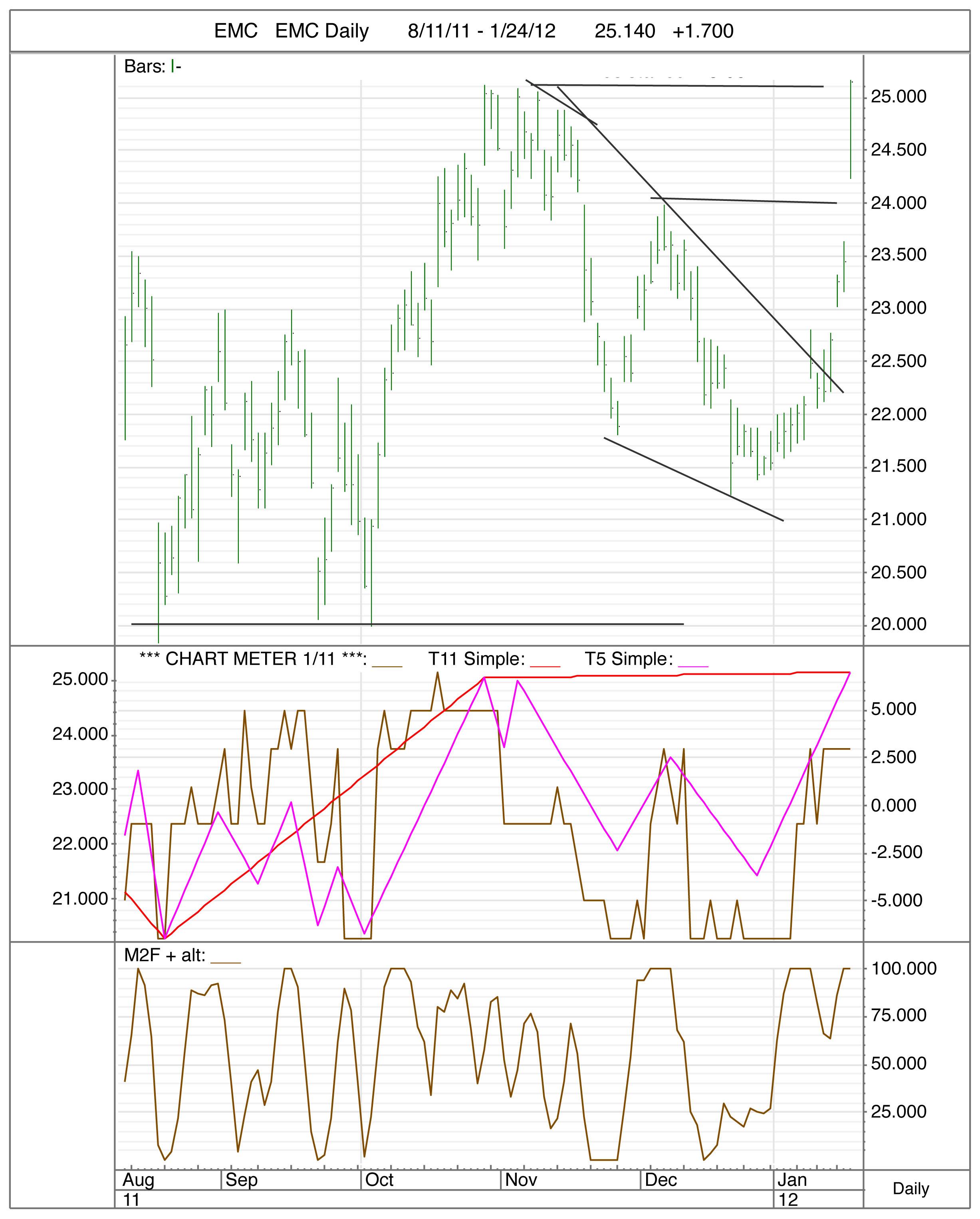 Many will make the point that EMC is so vastly undervalued as a company that a 16% gain in the stock price is just the beginning. But in what context? In the context of a global market recovery? Or in the context of a Europe imploding, with Europeans bonholders coming apart at the seams, and global banks reeling in insolvency?
We are not at the beginning of a bull market; we are at the end of a bull market. Be careful with your contexts.
EMC is a good company, fighting the good fight still, in a shrinking global arena. Investors should consider taking profits now on this trade. We are still years away from the market we grew up in -- the buy-every-dip market -- the future is always bigger and better. The future, in fact, in smaller and worse. All investors need to keep this in mind.
If gaps are always filled (sometime), EMC could give back its gains as it eases down from its current overbought levels.
More information on the CGTS systems can be found at:
home.mindspring.com/~mclark7/CGTS09.htm
MICHAEL J CLARK
Clark's Gate Timing System
Hanoi, Vietnam
cgts@mindspring.com
CGT
Disclosure: I have no positions in any stocks mentioned, and no plans to initiate any positions within the next 72 hours.