RE-BALANCING OUR PORTFOLIO: WHAT DOES THE NEW PORTFOLIO TELL US?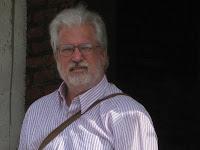 We have used this week as an opportunity to re-balance our portfolio. Central to this task is the understanding that years of central bank nursing of assets appears to be ending. Fed tapering, and associated discussions of near-term interest rate increases, is at the root of this.
Why would the Fed do this now, after years of 'not-printing' money to bestow upon the rich in an attempt to generate economic growth. QE was clearly anti-dollar in its original intent. The Yellen Fed is attempting to re-balance the Bernanke Fed extremism, which was designed to save the banks, and apparently also (if we believe the Fed) Western Civilization.
Now apparently Western Civilization will be served by a salvaged US Dollar. Is the East (that is, Russia, with China, through India, and through the Brics and with Saudi Arabia and Iran) attempting to crush the US monopoly on energy payments (the so-called Petro-Dollar), hoping to crush the Dollar as the world's universal currency? Some writers speculate that this is the cause of recent Fed efforts to strengthen the Dollar (beginning with tapering).
Clearly Russia can strike back when the West's sanctions paint them into a corner. Russian crushing of the Petro-Dollar would probably cause the US to go to war with Russia. We all like a fixed game. The Petro-Dollar is a fixed game, creating heavy demand for US Dollars, without which we would not be able to borrow as much as we do.
And the market has finally reacted to all of this -- and to the spectre of the eventual elimination of High Frequency Trading, which has been all abuzz this past week. The FBI, the Fed, the Congress all suddenly care about the markets not being rigged to favor the rich. Odd that it took so long to make everyone care.
Suddenly stocks are plummeting. Is this the BIG ONE. Is this the beginning of the end. I am reminded that the Nikkei Index, Japan's stock market, lost some 87% from 1989 (it's housing bubble popping) through 2010. We have been following Japan, step for step. Europe and England have been following us. Are we all going to hell?
High-flying momentum stocks have been hammered. Our new portfolio shows all this. Is this a rotation into...what? Into more established companies that actually earn money with their business? We do see this. We see a rotation into safer issues. SAFETY. Suddenly safety is a bonus. Oddly we also see a rotation, at least short-term, into non-US markets, including China, and developing nations: Asia, Brazil, even Turkey. Really? Why Turkey?
Of course, sophisticated money managers have learned to use a full palette in their cutting-edge investment technology. Shift your money from overbought markets into oversold markets. Is China oversold? This isn't clear. Clearly the developing world has seen its markets hammered recently.
Is that all this is, just another shuffling of money to oversold places? Maybe. There is, in truth, not a lot to cheer about in the global economy, or in global politics. In fact, we seem to be slipping closer to the abyss each day. Bernanke's plan to save us from the abyss was to stall, by printing money to give to American and World bankers and corporations in hopes of staving off massive bankruptcies and defaults. He hope organic growth would return to the marketplace and save him and us all. He did not understand that DEBT, itself, was the problem. He helped to fuel a second housing bubble and a stock market bubble; he did not understand that the housing bubble, itself, was fatal to the global economy. Housing costs too much. Housing costs too much on either an overpriced mortgage or on a monthly rent that consumes most of the working poor's salaries. There is no money left over for anything else. Americans chose housing first; then they lined up by the millions for government food stamps, so they could afford to eat.
Americans felt richer if they owned a house that tripled in value from 2004-2007, but this only allowed them to use that paper-wealth to borrow more at the bank. Clearly their children and their children's children would never be able to pay three times what their parents paid for their 'Las Vegas bonanza' house unless their salaries were three times higher than their parents' salaries - and their children were losing their jobs in record numbers, and their children's children were settling for jobs in McDonalds for minimum wage. What did Bernanke NOT understand about this picture.
We hear from the media that American MOMO (Momentum) Nasdaq stocks were getting torched this week because they were overpriced. I remember hearing volatile arguments over the last year-and-a-half from 'experts' claiming that American stocks were not overpriced. I don't want to engage in that argument/discussion now. According to ZeroHedge, LinkedIn was trading at 718 times current earnings, Amazon.com 557 times current earnings, and Netflix 140 times current earnings. To some that does not qualify as overpriced.
But it is not just the New Tech monsters (Nasdaq Bubble Two, remember 2000?) that were being sold off. Attached is a list of stocks we now are trading short in our re-balanced portfolio. We understand Tesla and Netflix and Pandora and Amazon and Facebook and Salesforce and Priceline being on this list, and all the overprice biotech companies as well. But Mastercard, Citicorp, Goldman Sachs, Scorpio Tankers, Royal Bank of Scotland, Boeing, Biogen, Ben Franklin and St. Jude Medical and MGM and Nike? That's a pretty wide swathe of injured birds. The Russell 2000 Index is on our short list; also so is DRG, the Amex Pharmaceutical Index.
SHORT
3D Systems
Adobe Daily
Affymetrics Inc.
Agnico-Eagle Mines
Akamai
Allscripts Health Solutions
Amazon
American Barricks Gold
Ameritrade Corp
Annie's Inc
Apollo Global Management
Apollo Group
Aruba Networks
AVEO Pharmaceuticals
Baidu
Ben Franklin
BioCryst Pharmaceuticals
Biogen Idec
Biotechnology ETF Daily
Blackberry (RIMM)
Blue Nile
Boeing
Boyd Gaming
Bristol Meyers
Cadence Design Systems
Caesar's Entertainment
Celgene Corp
Cell Therapeutics
Cepheid
CH Robinson Worlwide
China Sunergy Daily
China Tech-Faith Wireless
CITI Group
Community Healthcare
Computer Sciences
Corinthian Colleges
Cytori Therapeutics
Dangdang E-Commerce China
Direxion Daily Small Cap Bull
Dover Corp
DR Horton
Dry Ships Daily
E-Trade Financial
Earthlink Inc
Endo Pharmaceuticals
Euro/Brazilian Real
F5 Networks
Facebook
Fusion-IO
Global Solar Energy ETF
Gold Daily
Gold ETF leveraged
Gold Junior Minors ETF
Gold Stock Index Daily
Golden Star Resource Gold
Goldman Sachs
Google
Groupon Inc
Henry Schein
Herballife
Homebuilders ETF
Homestake Mining
Huron Consulting
Illumina Corp
Immersion Robotics
Infosys
Intl Educational Svc
Intl Gaming Tech
Ironwood Phama
Japan Index ETF
Kansas City Southernn
KBH Home
Liberty Global
Lockheed Martin
Mastercard
Mechel Open Joint Stock Company
MGM Mirage
Monster Worldwide
NA REIT Motgage Plus ETN
Nanometrics Inc
Nasdaq Index Daily
Netflix
Neurocrine Biosciences
New Oriental Educations and Technology
New Oriental Educations and Technology
Nike Daily
Northern Oil and Gas
Ocwen Financial
Orexigen Pharmaceuticals
Pandora
Pharmaceutical Index
Philadelphia Gold and Silver Index Daily
Plum Creek Timber
Priceline
Radian Group (Mortgage Insurance)
Raven Industries
Red Hat
Royal Bank of Scotland Daily
Russell SMall Cap Index
Russian Index ETF
Salesforce.com
Sarepta Therapeutics
Scorpio Tankers
Sears Holdings
SEI Investment Corp
Silver Standard Resources
Silver Wheaton
Sina Corp
Solar ETF
St. Jude Medical
Synaptics Inc
Tableau Software
Tesla Motors Daily
Twitter
Valeant Pharmaceuticals
Vivus Inc
Westport Innovations
Williams Companies
Xoma
Yahoo Inc.
Yandex NV
Yingli Green Energy China
YouKu China
Our long list is more muted and clearly more 'defensive'.
LONG
3-M
7-10 Year TBond Fund
Agribusiness ETF
Altria Group
Australian Dollar ETF
Coca Cola
Cocoa ETF
Direxion Daily Small Cap Bear -- this is a short, of course
GameStop
Genco Shipping Corp
Gold Miners Bear 3x ETF -- this is a short also
Grains ETF
Lululemon
Malaysia Index ETF
Mcdonalds
Microsoft
Nam Thai Electronics
Newfield Explorations
Oil Stock Index
PetroChina
PNC Financial Svc Daily
Proctor and Gamble Daily
Royal Bank of Canada
Sao Paolo Brazilian Index
Sassol Ltd S Africa
Schnitzer Steel Indust
Short (Double Short) Oil -- this is also a short
Short MSCI Japan ETF Daily -- short
Short Russell 2000 Index ETF -- short
Simon Property Group
Sony
Spider Oil Gas Exploration ETF
Taiwan Weighted Index
Toronto Dominion Bank
Total S.A.
Turkey Index ETF
United Healthcare Daily
Utility Index
Walmart
Wells Fargo
Westpac Bank Corp (Aus)
Xinyuan Real Estate China
It needs to be remembered that we are traders and we will be quick to close a position once it breaks our own trend rules.
We will provide follow-up charts and other discussions of this list.
Experts have lined up all week to ensure the investing public not to panic and to hold long-term, for 'this is not the beginning of a bear market'. I don't think we can even talk about bull markets and bear markets any longer, since manipulation of every market by central banks and by governments through central banks has never happened on this level before. If we subtract the $4 trillion from market gain since 2008, this changes the picture of a bull market quite decidedly.
Will someone get scared and jump up with trillions more to support stocks? Who? The Japanese tried it; and now they have a continuing disaster to deal with, and much greater debt levels. China? China is letting worthless companies go bankrupt finally, companies that were living off cheap loans that made it seem they were not failing. The trouble with low interest rates is that a company can live off low-interest loans. It is the bane of real capitalism.
There is pressure on Europe to follow in the QE path. But it is not flying in Europe. Europeans understand that QE is stealing money from national citizens to give to failing banks who did not do their job right. That is a hard sell in Europe. In America, it was an easy sell. In America, businessmen (entrepreneurs) can apparently do no wrong.
I won't even begin to talk about the coming war in the Ukraine.
Best hunting,
Michael J. Clark
CGTS, Hanoi