CGTS DAILY
FOR TUESDAY, 7 February 2012
It looks like gold and gold stocks are starting to look like long trades again. If this is so, what does this say about the general market's momentum? Not much, really.
Gold is getting ready to bounce up after a pretty routine correction. Nothing has changed in the picture of long-term gold bullishness. Remember, we say be long gold until 2019. Then be short gold 2019-2037.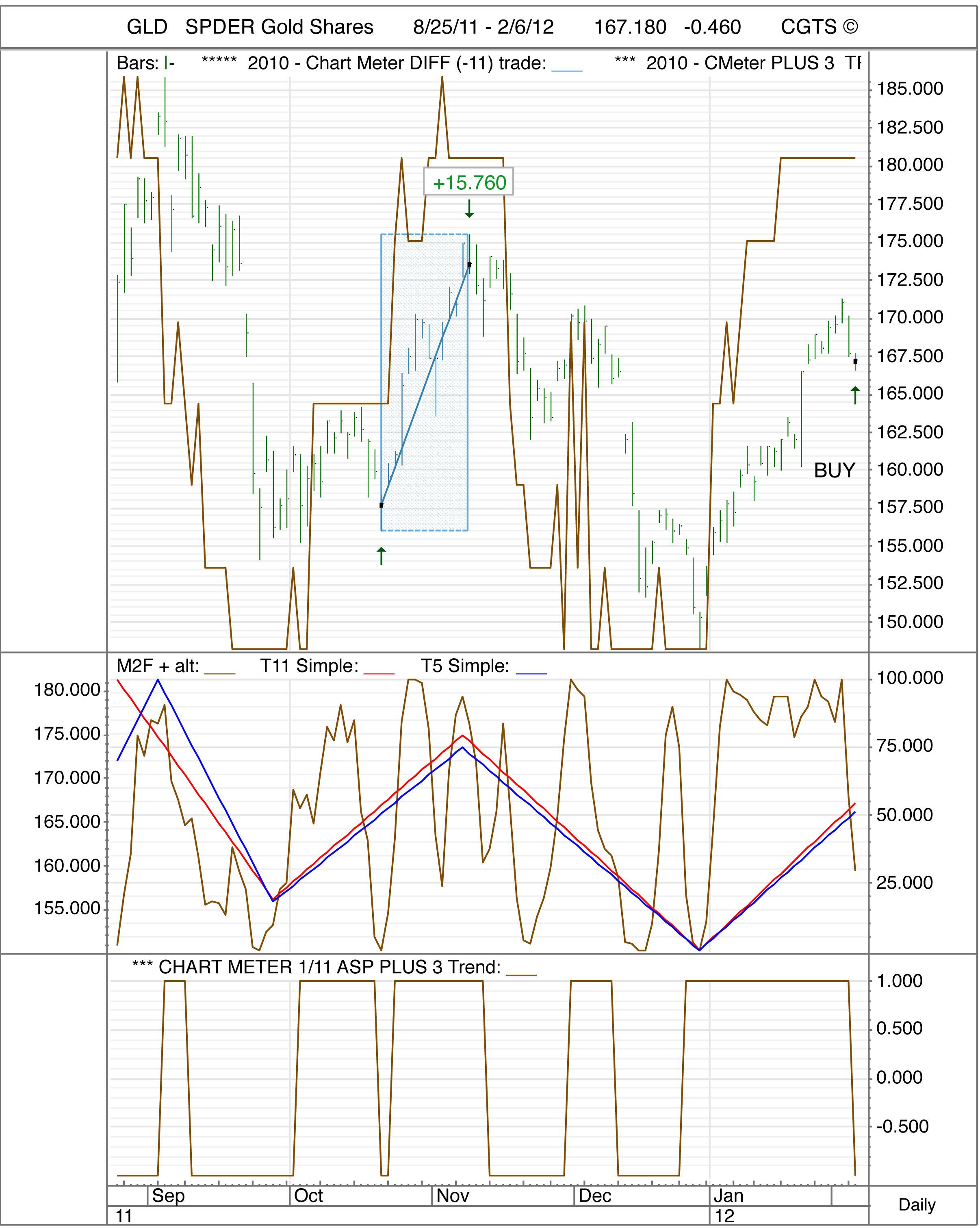 Click to enlarge
We would expect to be getting a long-trade signal on IAU if we are getting the same on GLD. We are getting such a signal, in fact.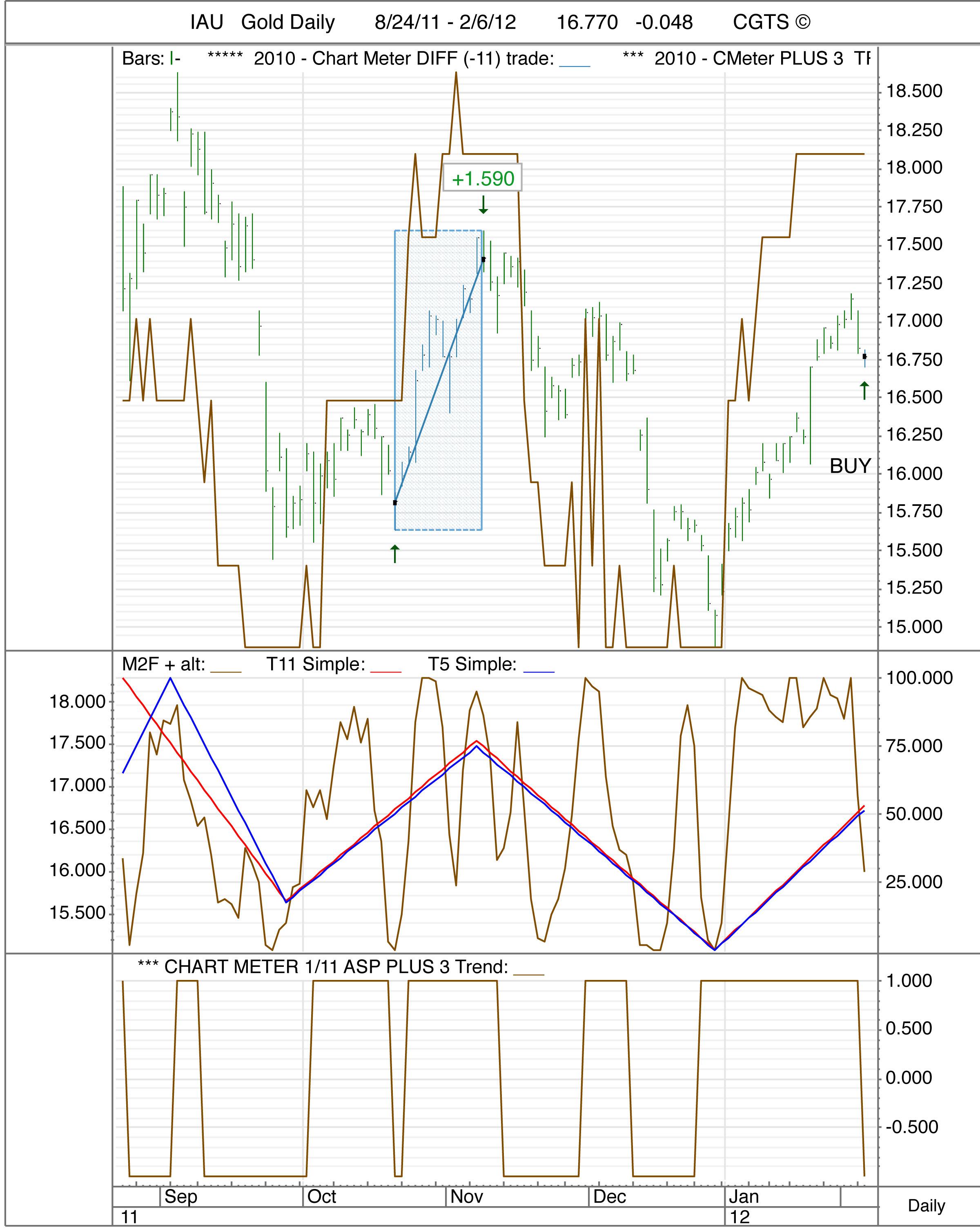 Click to enlarge
We got a buy signal on AEM, Agnico-Eagle Mines, two days ago. Today we also got a buy signal on GSS, Golden Star Resources.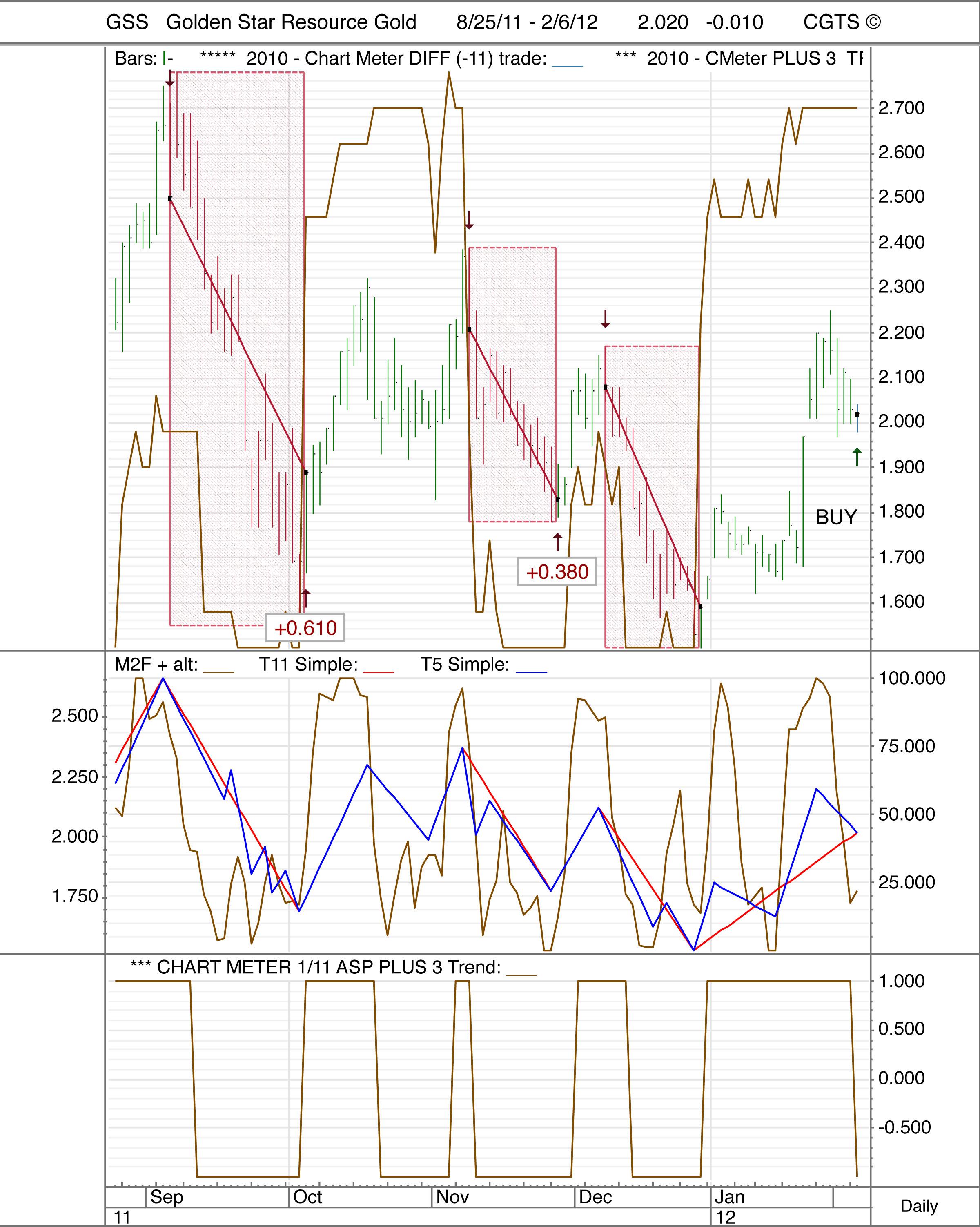 Click to enlarge
CLOSED POSITIONS
IDI, Search Media Carry-Trade ETF: Take profits on 52% gain.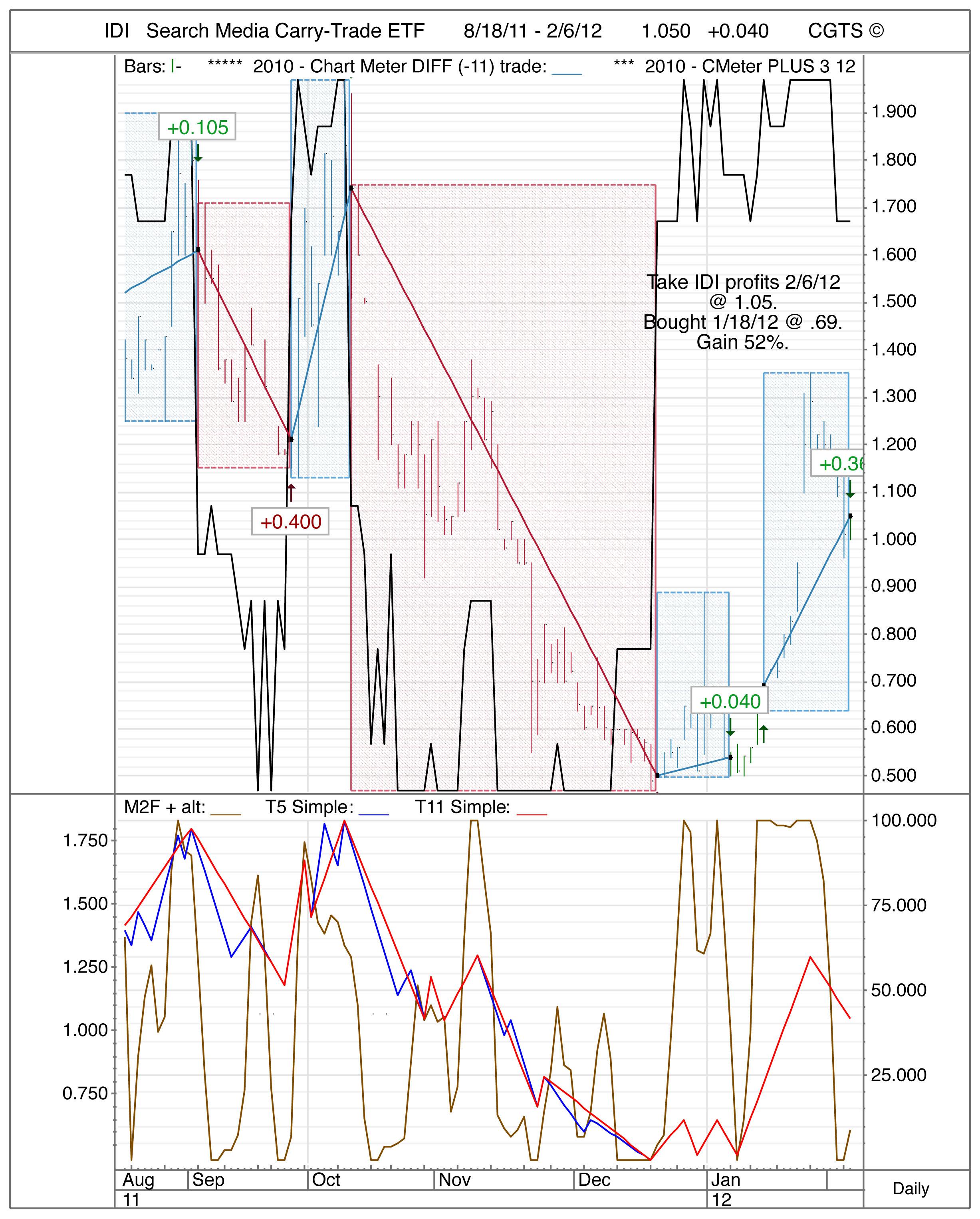 Click to enlarge
SAH, Sonic Automotive: take profits on 10% gain.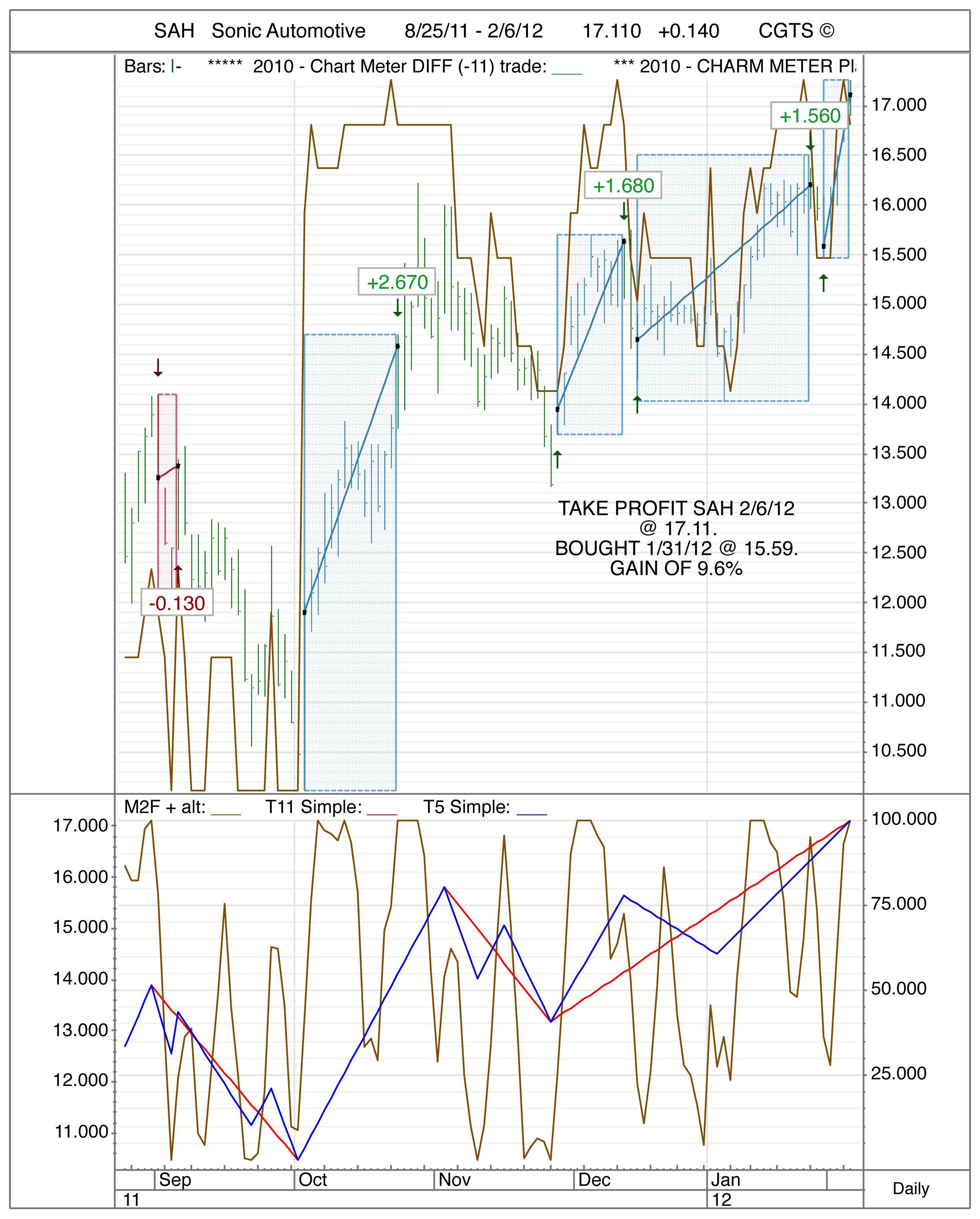 Click to enlarge
The market rally seems to be continuing. Plenty of things to disrail it, of course. But nothing showing techncally to suggest the rally is at an end.
More information on the CGTS systems can be found at:
home.mindspring.com/~mclark7/CGTS09.htm
MICHAEL J CLARK
Clark's Gate Timing System
Hanoi, Vietnam
cgts@mindspring.com
CGTS
Disclosure: I am long AEM.
Additional disclosure: Long AEM March calls.