I have written that the 1930 Dow Jones Industrial Index chart and the current NDX (Nasdaq 100) chart bear striking similarities -- (I apologize for the unintended pun).

Can one draw conclusions about the current market by the behaviors of the 1930's DJIA?  Perhaps not.  But the similarities seem striking.

3 years from top to bottom.  8 years from top to top.  Then the DJIA endured 8 more years of range-bound consolidation.  Is that where current markets are headed?  I believe they are.  (I believe investors will be range-bound until about 2019 -- but that belief is not central to this article.)

I'm not saying markets will act in exactly the same way.  But the similarities are quite amazing at the moment.  If the NDX breaks through the 2007 high, then the similarities will end.  But if it turns back and starts lower, then the mirror-reality might endure for a bit longer.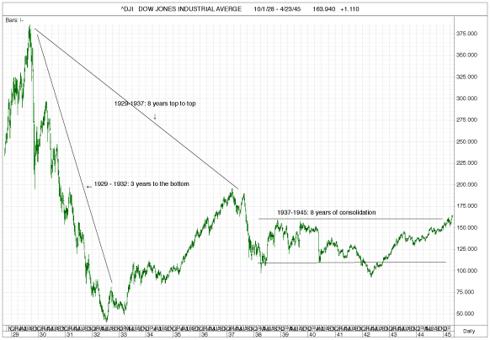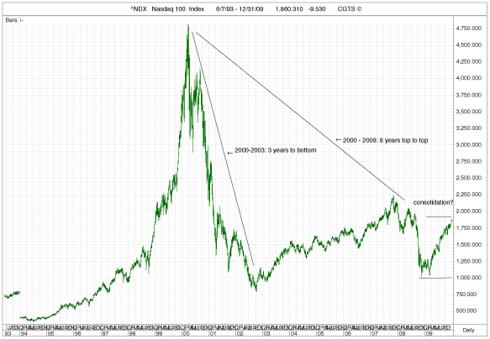 Disclosure: Author owns none of the issues mentioned in this article.