CGTS DAILY
FOR TUESDAY, 20 MARCH 2012
MARKET VIEW: Positive.
NEW TRADES:
We have one new buy signal today, MAKO, Mako Surgical.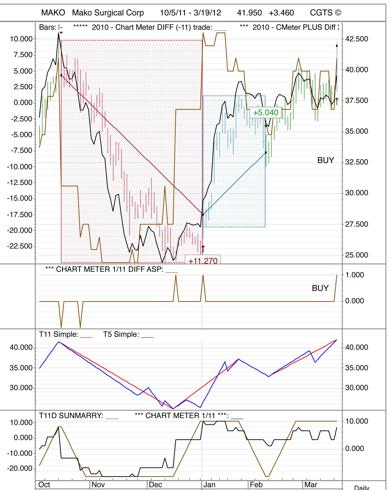 Click to enlarge
ADDING TO EXISTING POSITIONS:
XOP gave a buy signal
Original Buy Signal 12/22/11: 58.85
Subsequent Buy Signal 1/17/12: 53.26
current signal: 61.33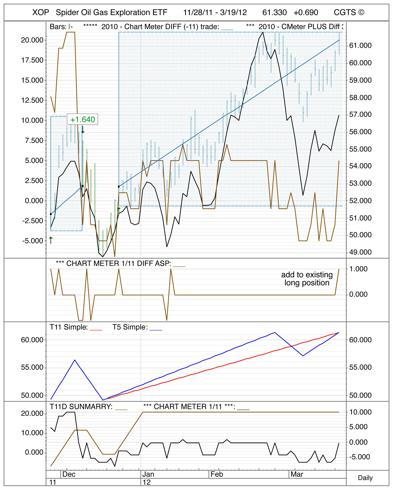 Click to enlarge
CONTINUING POSITIONS
Our buy signal on EXM, given Wednesday night for Thursday trade. It is up 15% in two days.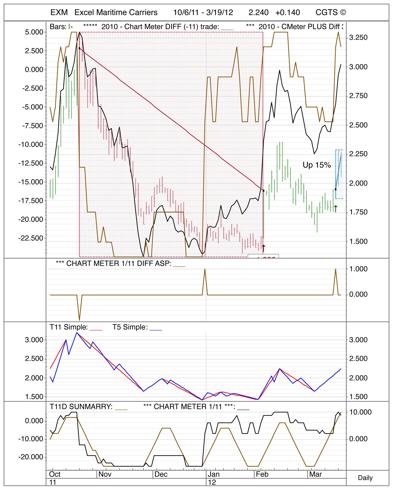 Click to enlarge
More information on the CGTS systems can be found at:
home.mindspring.com/~mclark7/CGTS09.htm
MICHAEL J CLARK
Clark's Gate Timing System
Hanoi, Vietnam
cgts@mindspring.com
CGTS
Disclosure: I have no positions in any stocks mentioned, and no plans to initiate any positions within the next 72 hours.