Our CGTS Market Internals continued to weaken. Yesterday's pummeling of European markets, followed by a muted drubbing of American markets has led to new shortsale signals for these commodity based ETFS: copper (NYSEARCA:JJC), lead (NYSEARCA:LD), base materials (NYSEARCA:DBB); and emerging currencies (NYSEARCA:CEW). These are all plays against growing US Dollar strength.
A German minister, Phillip Reossler, is now saying out loud that Greece should leave the Eurozone if their new report shows they are not keeping their financial bailout-commitments, which report will be released this week. The horror of a Greek divorce -- this minister assures us -- no longer appears as such a horror.
Spain is finished. Italy is next. Then France. The sucking sound we hear is the Euro Single-Currency System going down the drain. We assume this leads to economic chaos in Europe; does the economic chaos lead to social chaos; and does the social chaos lead to nationalism and war. It is possible.
A US Poverty Report to be released this week is expected to show that poverty in the US is now the worst it has been since 1965. 1965, of course was the last climax of Day-Cycle expansion, an expansion which always maximizes the distance between the rich and the poor. Night-Cycle deflations MUST reduce this disparity, through higher taxes on the rich, and through socializing government expenditures (survival measures).
I read a very interesting view of American housing 'stability' yesterday, written by Keith Jurow who focused in this report on New York City Housing, which is holding up quite well, thank you. Jurow writes that New York housing stability came about when banks stopped foreclosing on houses. Jurow thinks New York City housing has not recovered, with more and more home-owners going underwater; when banks re-begin foreclosure steps, housing price, according to Jurow, will collapse.
Jurow writes:
Let's look at the most misunderstood housing market in the country - the NYC metro. The published median sale price for both NYC and Long Island has seemingly held up better than other major metros - not much less than $400,000 for Queens or Suffolk counties. This has fooled people into thinking that the worst is over in the NYC area. On the contrary, the real collapse in prices is imminent.

In November 2011, Minyanville.com posted my 30-page New York City Housing Market Report. The report included never-seen-before charts, graphs and data that revealed what has been going on there. The banks have not been foreclosing for the past three years. This started well before the robo-signing mess. On February 7, 2012 there were a total of only 242 repossessed properties on the active MLS in Queens according to foreclosure.com. This is a borough with a population of 2.2 million.

Because of this, the number of seriously delinquent properties throughout NYC has been soaring. Based on individual charts for each borough from the NY Federal Reserve Bank which I included in my report, there were roughly 80,000 properties where the mortgage had not been paid in more than 90 days as of June 2011.

That number is considerably higher now. How about this statistic? I received updated numbers from the N.Y. State Department of Banking a few weeks ago. In 2009, the state legislature passed a law requiring all mortgage servicers to send a "pre-foreclosure notice" to all delinquent owner-occupants in danger of losing their home to foreclosure.

As of the end of December 2011, a total of 165,000 pre-foreclosure notices were sent to delinquent owner-occupants just in NYC. This does not include delinquent investors because the law requires that these notices be sent only to owner-occupants.

While not all of these borrowers were more than 90 days delinquent, the vast majority were 60+ days delinquent. What do you think will happen to home prices once the banks finally begin to foreclose on these properties? Prices will collapse in the four outer boroughs and will decline sharply in Manhattan. I am convinced that this will occur although we can't be sure when the banks will begin to move on this.

The situation is even worse in Long Island - Nassau and Suffolk counties. I wrote a 22-page report on the Long Island housing market which Minyanville posted in December 2011. Just for these two counties - with a total of less than three million people - more than 149,000 pre-foreclosure notices had been sent as of the end of 2011.

As in NYC, the banks have not been foreclosing in Long Island. But they cannot put it off indefinitely. When they begin, prices there will collapse.
We are looking at these new shortsales today: JJC, LD, CEW, DBB, XIDE, ELY, CTIC.
(click to enlarge)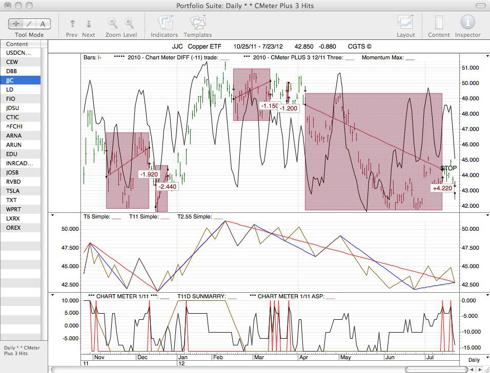 Click to enlarge
(click to enlarge)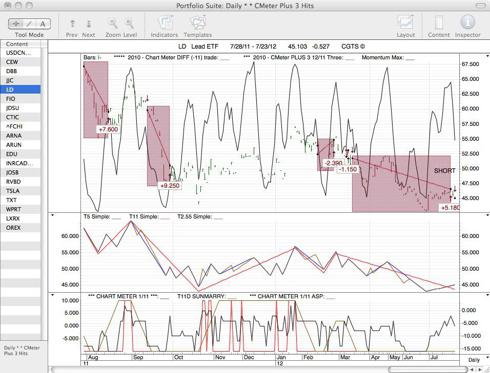 Click to enlarge
(click to enlarge)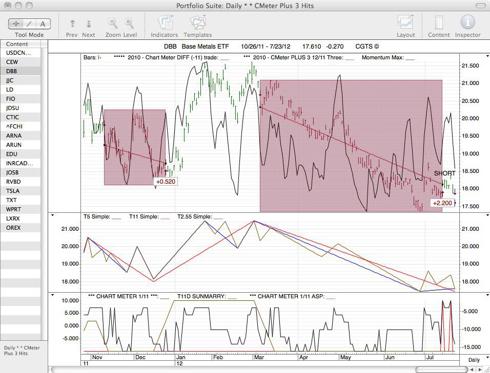 Click to enlarge
(click to enlarge)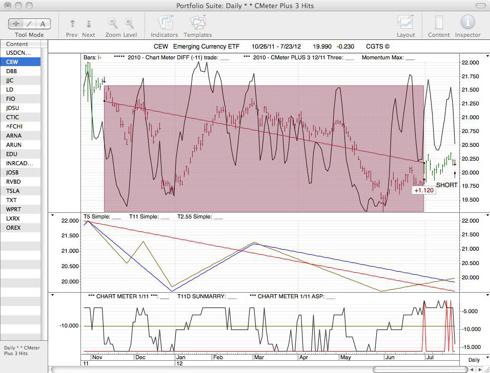 Click to enlarge
(click to enlarge)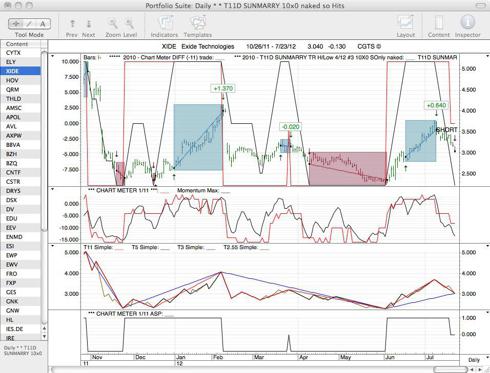 Click to enlarge
(click to enlarge)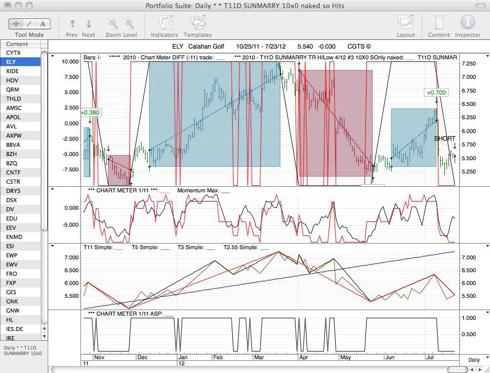 Click to enlarge
(click to enlarge)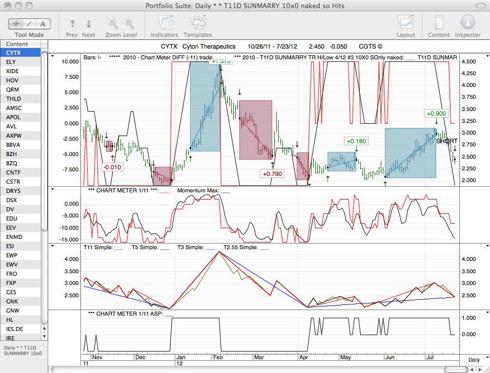 Click to enlarge
Market Internals: Continued Weakness.
| | | | | |
| --- | --- | --- | --- | --- |
| Date | SPX | CM ASP | T11D Sum | M4 21 Sm |
| 7/2/12 | 1365.51 | 55.47% | 49.80% |   |
| 7/3/12 | 1374.02 | 56.64% | 50.00% |   |
| 7/5/12 | 1367.58 | 57.03% | 54.30% |   |
| 7/6/12 | 1354.68 | 50.20% | 55.08% |   |
| 7/9/12 | 1352.46 | 47.27% | 55.27% |   |
| 7/10/12 | 1341.47 | 41.80% | 54.69% | 65.43% |
| 7/11/12 | 1341.45 | 40.23% | 53.52% | 63.28% |
| 7/12/12 | 1341.76 | 36.52% | 51.76% | 58.40% |
| 7/13/12 | 1356.78 | 46.09% | 50.20% | 58.79% |
| 7/16/12 | 1353.64 | 41.80% | 50.20% | 56.64% |
| 7/17/12 | 1363.67 | 42.77% | 49.02% | 55.27% |
| 7/18/12 | 1372.78 | 49.41% | 49.41% | 55.47% |
| 7/19/12 | 1376.51 | 48.83% | 50.00% | 56.25% |
| 7/19/12 | 1362.66 | 42.38% | 48.24% | 53.71% |
| 7/23/12 | 1350.52 | 31.45% | 47.07% | 48.82% |
Michael J. Clark, Hanoi, Vietnam