Released during
January 2010
, meaning that much has changed since then.
Track our "Mining Top 25 portfolio" at caesarsreport.com/portfolio Sign up at

caesarsreport.com

to receive all reports and alerts live, free of charge.


Price  C$ 0.16

Ticker  FIS
O/S  42,672,000
Avg. Volume  120,200
Market Cap  C$ 6.82M
Sector  Mining (Uranium)
Countries Active  Canada, Peru
Cash  C$ 3.5M

52 Week Low:  C$ 0.150 (12/3/2009)
52 Week High:  C$ 0.600 (1/19/2009)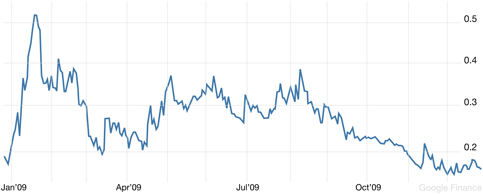 Company Statement
Fission Energy Corp. is a Canadian based uranium exploration and development company with properties in Saskatchewan's Athabasca Basin, Quebec, and the Macusani District in Peru. The Company's shares were spun-out as a distribution by Strathmore Minerals Corp. portfolios in Saskatchewan's Athabasca Basin; home of the richest uranium deposits portfolios in Saskatchewan's Athabasca Basin; home of the richest uranium deposits in the world.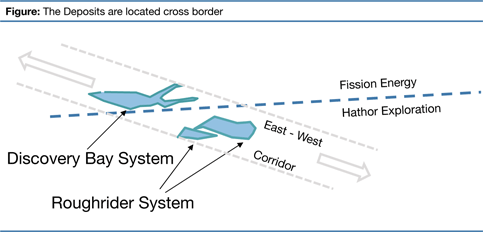 Fission's most valuable exploration asset is Waterbury Lake KEPCO Consortium Joint Venture, which is located in close proximity to Hathor's Midwest NE discovery ("Roughrider Zone") and the AREVA/Denison Midwest deposits. This project has the highest priority. Fission's 2009 winter exploration program included a ground based gravity geophysical survey, followed by a 6,500m drilling program that began on January 14th. A total of  $4.0 million was budgeted for exploration in 2009, which was fully funded by the KEPCO consortium as part of their earn-in agreement.
Positive / Negative
Positive: Cash Position, Joint-Venture with KEPCO
Negative: Uncertainties on exploration programme. This can turn out positive or negative.
Main catalyst for 2010
Winter Drill Program starting January. 20 drill holes totaling an estimated 7,500m
Source — www.marketwire.com/press-release/Fission...
Disclaimer

For the full disclaimer, visit http://www.caesarsreport.com/discl
The CaesarsReport.com employees, Caesars Report ("We" "They" "Caesars Report") are not Registered as an Investment Advisor in any jurisdiction whatsoever. CaesarsReport.com employees are not analysts and in no way making any projections or target prices. Neither the information presented nor any statement or expression of opinion, or any other matter herein, directly or indirectly constitutes a representation by the publisher nor a solicitation of the purchase or sale of any securities. The information contained herein is based on sources which we believe to be reliable but is not guaranteed by us as being accurate and does not purport to be a complete statement or summary of the available data. The owner, publisher, editor and their associates are not responsible for errors and omissions. They may from time to time have a position in the securities mentioned herein and may increase or decrease. Please always do your own research. All information was provided by the company, their presentations and website. We are not responsible for errors made herein. Please consult a broker before purchasing or selling any securities mentioned herein.
Disclosure:
We hold a Long position in Fission Energy Corp., this means we are biased, so please do your own research. Educational use only, not intended as advice.