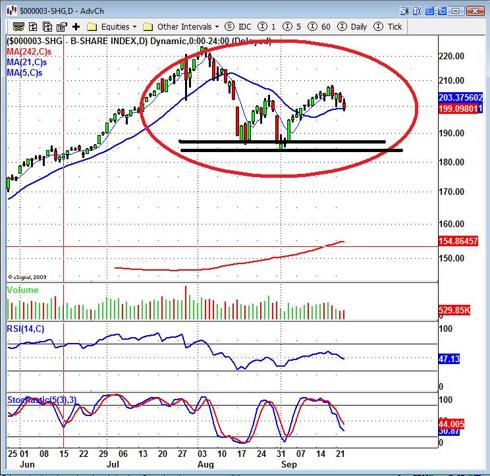 Click to enlarge
Above 185 level we can sleep well, but be afraid below 185. China is very speculative index so an intraday cross of that level should already be a warning.
This bearish pattern can be still valid with a price of the index in area 210/215 too, so we can even expect in the next weeks to see some higher level before the drop if the index will be supported by the 1 month average.
I stay on the window, and I will update you.