Investors who profited from Prodigy Gold's rapid advance from the 2010 Kodiak-Golden Goose merger to its $341 million sale to Argonaut Gold just a couple years later will be interested in the whereabouts of the management team behind Prodigy. Sienna Gold announced last week that it will overhaul its management team with much of the crew behind Prodigy's enormous success.
Brian Maher (ex-Prodigy chief) will take over as CEO; Tony Wood will again run the finances as CFO; and the indomitable Kimberly Ann will take over the role of VP Corporate Development. Sienna Gold outgoing CEO John Rucci will stay on as chairman emeritus. Existing board member Jorge Benavides was appointed to the role of Chairman.
Maher and team will kick off with a project that has notable merit. The 100% owned Igor project presently contains 7.2 Mt @ 1.9 g/t Au plus 71.8 g/t Ag for a total of approximately 730,500 oz gold equivalent (448,500 oz Au plus 16.6 million oz Ag).
The project is located in northern Peru's Cu-Au porphyry belt where (according to Sienna gold's website) three companies have produced more than 35 million ounces of gold.
Maher told Resource Intelligence, "We're very excited to be joining the Sienna team at this crucial stage in the company's development. It's an advanced stage project and I think with the grades and some long intervals we're seeing there, we'll be able to take this to the market and successfully complete a financing that will allow us to quickly and aggressively advance Igor to the next stage."
The existing Callanquitas zone deposit was discovered in 2008 with an intercept of 218.4 metres grading 0.6 g/t Au and 22.3 g/t Ag (1 g/t Au equivalent at today's metal prices).
The company followed up with more than 20,000 metres of drilling and was able to establish a steeply dipping resource body that remains open at depth. High grade intercepts range from a metre or so to, for example, 15.15 metres grading 4.26 g/t Au and 259.86 g/t Ag. Check out the company's website for more interesting intercepts-there are too many to list here.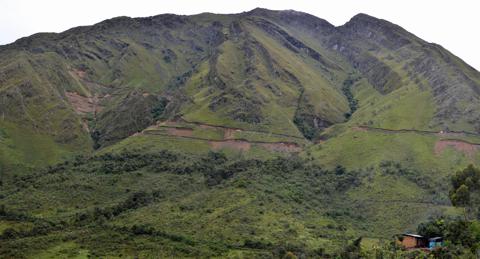 The Callanquitas target hosts the existing resource on Igor.
The project area also hosts numerous other known mineralized zones that warrant further exploration, including Domo, Tesoros, Portachuelo and some step out drilling in the Callanquitas zone that may well connect the Callanquitas and Portachuelo zones.
Maher says, "The next big catalyst for us will be completing at least 20,000 metres of drilling and putting the numbers to work for us. Based on what I've seen so far, there's no doubt in my mind that we'll be able to double this resource in the near term.
"Investors who watched us as Prodigy Gold know that we are a highly experienced team and were very successful in taking Prodigy Gold from a $25 million market cap explorer to a mine developer. We built value at every stage along the way. We know how to get things done and intend to use the same growth model this time around."
Getting things done will involve raising significant funds to notch up exploration efforts. Key to Sienna's move in acquiring Maher, Wood and Kimberly Ann is their track record for raising large sums and putting them to fast and efficient use.
Kimberly Ann has been involved in raising almost $100 million in the past few years and has contacts with Waterton Global Finance, to name but one.
Maher was able to raise $42.5 million to advance Prodigy's Magino Mine project in a bought deal financing through a syndicate of underwriters was led by Casimir Capital Ltd. and Paradigm Capital in early 2012.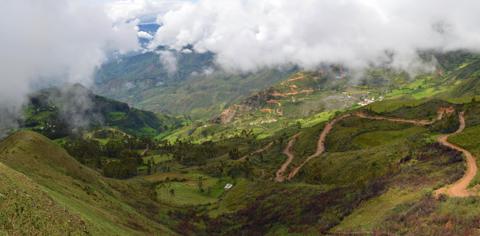 One of the future exploration targets: Tesoros
Sienna Gold's previous management was able to take the Igor project to three quarters of a million ounces of gold on a shoestring (in mining dollars). We're looking forward to seeing what Maher et al can do next.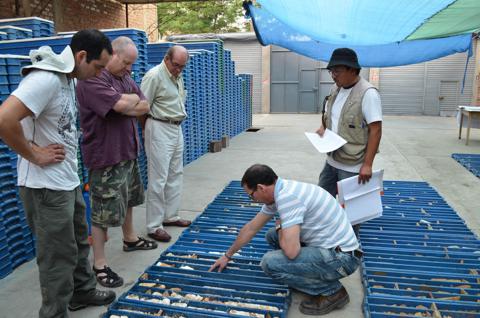 Sienna CEO Brian Maher on site at the core shed
Disclosure: No Positions