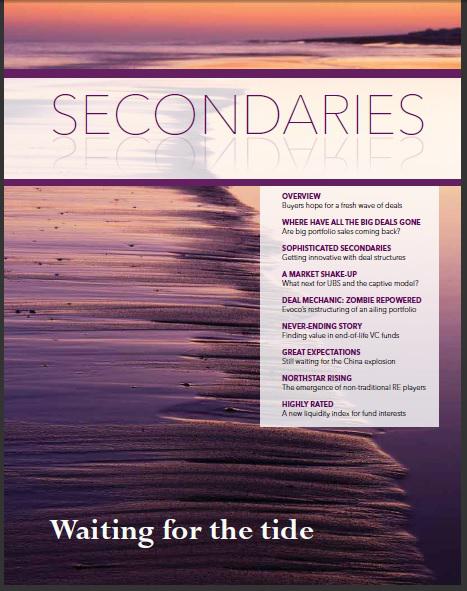 Great expectations
Private equity dealflow continues to stall in China - but so far it hasn't yet prompted the hoped-for explosion in secondary market activity
Secondaries specialists have been busy in Asia lately. While firms such as LGT Capital Partners and Paul Capital have been doing secondaries deals from Hong Kong since
2007, in the last 18 months other firms such as Greenpark Capital, AlpInvest Partners and Lexington Partners have all been enhancing their Asia presence.
So far, secondary market activity in Asia has been more of a gradual flow than a wave of deals. But the changing macroeconomic conditions are increasing pressure on GPs -and that could result in more opportunities, particularly in China. Asia's largest and most attractive market is losing some of its shine, thanks to a sustained slowdown in annual GDP growth and a frozen IPO market that has left GPs holding assets that they need to exit.
"If you could do [secondaries] at this moment - wow," says Peter Fuhrman, chairman and chief executive of China First Capital. "In this market, some LPs could sell out for 10 cents on the dollar." "For LP secondary buyers, it is nirvana: a distressed exit market, portfolios with solid growing businesses inside of them, and a group of somewhat distressed LPs. A lot of these LPs, even bigger ones who have their money in China, have lost faith."
READ FULL ARTICLE BY CLICKING HERE
READ FULL PEI WHITEPAPER REPORT BY CLICKING HERE
-