ENZ, Enzo Biochem Inc.
** A jury awarded ENZ $48.6 million in a patent infringement lawsuit against Life Technologies Corp.
The award covers direct infringement penalties for a patent on compounds used in DNA sequencing systems.
According to ENZ, it could receive tens of millions more in interest, and the decision could have a positive impact on lawsuits against other companies over other patents, including PerkinElmer Inc. and Affymetrix Inc.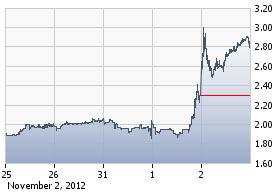 ENZ is a pioneer in molecular diagnostics, leading the convergence of clinical laboratories, life sciences and therapeutics through the development of unique diagnostic platform technologies that provide numerous advantages over previous standards.
More about ENZ at www.enzo.com
*******

QGEN, Qiagen NV
** For the third quarter 2012, QGEN net sales grew 10% at constant exchange rates, or CER, (+5% on a reported basis) to $304.3 million from the same period in 2011 on expansion in all customer classes and geographic regions, while its operating income rose 14% to $39.0 million, compared to the same period the prior year.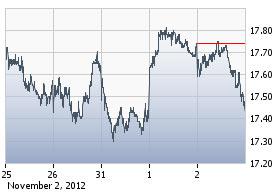 QGEN is adding novel content for use on a broad range of instruments in its portfolio, particularly Rotor-Gene Q as part of the successful rollout of the QIAsymphony platform.
More about QGEN at www.qiagen.com.
******************
Read Full Disclaimer at http://CRWENews.com/disclaimer
www.crwenews.com/3361/stock-alerts/qiage.../
Disclosure: I have no positions in any stocks mentioned, and no plans to initiate any positions within the next 72 hours.