The only trade that triggered for Tuesday 8/25/09 was SVA…and it had a huge run with great volume. I would continue to monitor all of yesterday's long and short candidates as they still look good.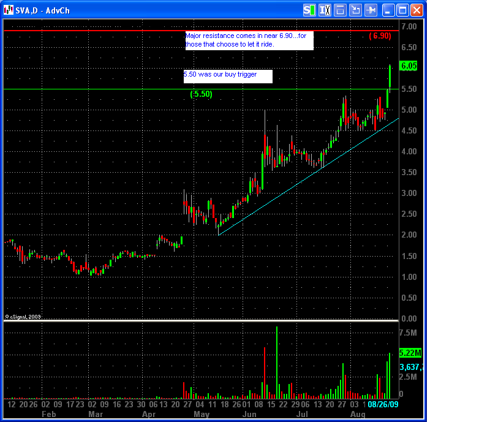 First up for Wednesday is STAR, and it looks sick. STAR has two potential short triggers: 22 and 21.70 (with 21.70 being the true breakdown). The initial stop loss will depend greatly on whether or not the broad market begins to crack…but I wouldn't want to hang around if the stock broke down and then popped back above 22.30.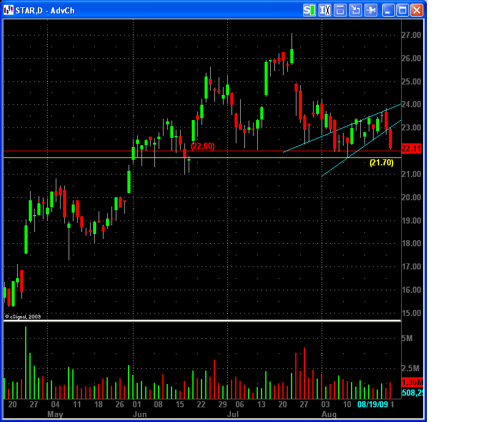 Another short candidate is RVBD. This one is a bit more cut and dry…the short trigger is any trade through 19.20 on strong volume. Again, I would adjust my stop based on whether the broad market begins to crack, but an initial stop of 19.55 would seem to make sense.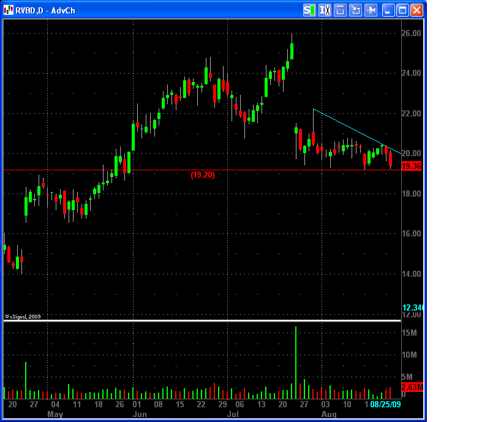 In the event that Goldman decides it's not time for the market to pullback…lets look at a couple of potential longs. First up is OREX. I would be interested in this stock on a break above 8.50 if it is accompanied by strong volume.  I don't want to see this stock (or any stock I am monitoring) get to my trigger and just bounce around with minimal volume/trade activity. If this stock triggers it would likely be a fast momentum trade…but an initial stop under 8.25 would make sense.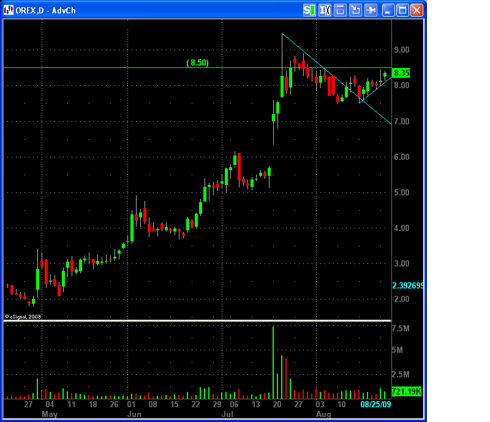 Our next long idea is HW. This is a low dollar stock, so please consider whether it fits into your trading parameters. HW has struggled around the 3.93 level several times (circled in yellow), so a pop above that area on strong volume could lead to a sustained move higher. I am inclined to use 3.75 as an initial stop loss.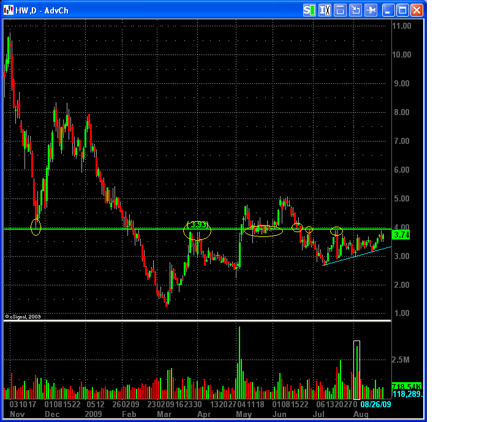 Disclosure: No positions were held at the time of publication, though that may change at any time.