The CNX IT index has risen along an almost parabolic arc. It is now time to exit. The risks to the downside exceed the potential to the upside.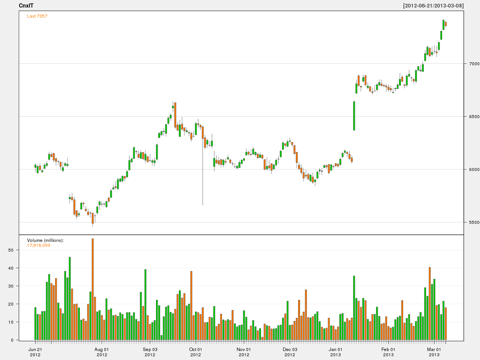 The March future of the CNX IT has achieved its target following the breakout from a flag. This confirms the call to close the long position.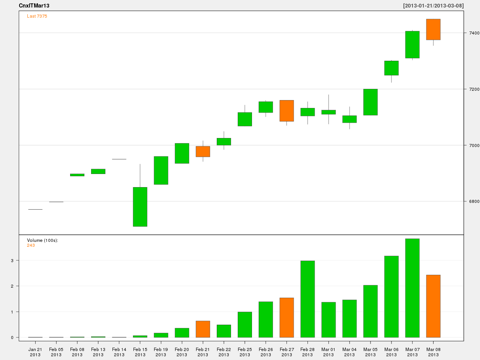 It is possible that there is an upside from here. The stoploss would have to be placed below the ATR. But exiting at this level will make it a relaxed trade.
More details at my trading blog
Disclosure: I have no positions in any stocks mentioned, and no plans to initiate any positions within the next 72 hours.