The ASX 200 is a capitalization-weighted index of the top 200 Australian companies. The index futures of the ASX 200 are traded on the Australian Securities Exchange.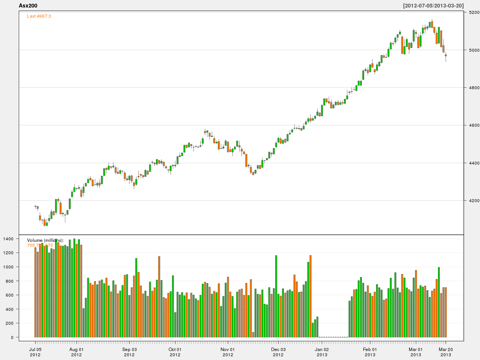 The ASX 200 has been in an uptrend since the middle of November and had climbed over 720 points.
The current consolidation has retraced just under a third of the previous move. Further, a small head-and-shoulders pattern has appeared in the last two weeks.
A resumption of the previous uptrend is unlikely. The prices will have to go over 5165 before such resumption could be said to have taken place. Even so, a short move up cannot be ruled out. This uptrend should not be bought into.
It is not yet time to go short. But its definitely the time to liquidate all longs. The index future to be traded is the one expiring in June 2013.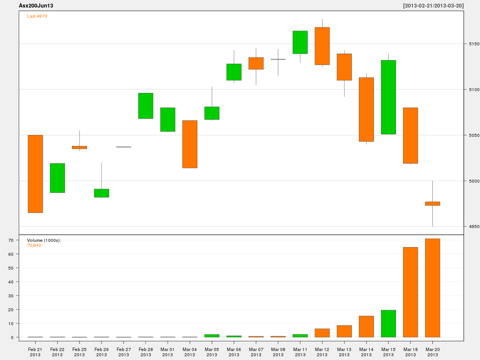 Trading decisions will be at my trading blog.
Disclosure: I have no positions in any stocks mentioned, and no plans to initiate any positions within the next 72 hours.