I believe the bottom in silver is in for now. A short squeeze is now inevitable. Based off VC technical analysis a squeeze is getting ready to begin. The subscribers at Equity Management Academy would now be up over $100k for the past 10 months just simply following what we do in the room. They are optimally positioned on short term and long term time frames and should make some serious cash over the months to come. Lets get right to the charts!!
(click to enlarge)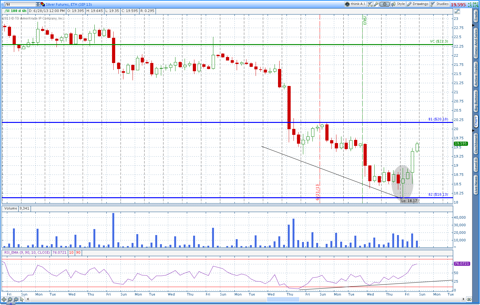 Click to enlarge
The chart above is the same chart that I posted on June 30th. On the 30th, I highlighted this chart warning people that a short squeeze was coming. I explained that we were in the early stages. During this time the bearish sentiment was at an absolute extreme and these statements were going against what the mainstream would have you believe. A little over one month later now, the VC numbers has held true and it appears to have given us an optimal entry point for what appears to be a major bottom in the silver market. Now lets look at the weekly charts.
(click to enlarge)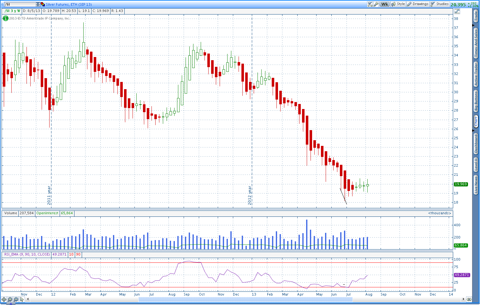 Click to enlarge
This chart shown in Heikin Ashi demonstraes the bottom in silver being formed. The last four weeks have posted green Heikin Ashi bars signaling a change in trend is occurring. This, along with the monthly VC, gives us strong evidence that a serious bottom is forming. The RSI is pointing up and is giving us an indication that the energy beneath this market is building. This indicates a big move is coming. Now lets look at a daily VC chart.
(click to enlarge)
Click to enlarge
This is the chart that was posted on Thursday, August 9th 2013. If you are a subscriber you would have had access to it (subscribe here). It is not all that often that the S2 or B2 levels are broken on the VC. Usually this is a strong indication that energy beneath the market was able to push the market to the next fractal and essentially break the Code. This is rare and the fact that S2 was broken is another major buy signal.
We are currently up over $100K in 10 months Trading The Code... LIVE!!
To gain access click here: Live Trading Room
thomas@ema2trade.com
TRADING DERIVATIVES, FINANCIAL INSTRUMENTS AND PRECIOUS METALS INVOLVES SIGNIFICANT RISK OF LOSS AND IS NOT SUITABLE FOR EVERYONE. PAST PERFORMANCE IS NOT NECESSARILY INDICATIVE OF FUTURE RESULTS.