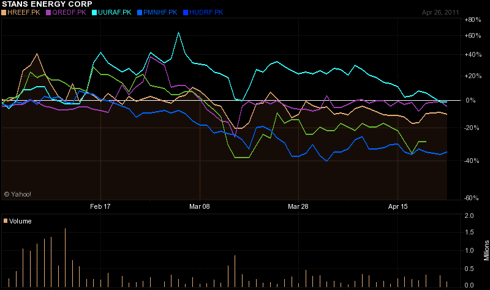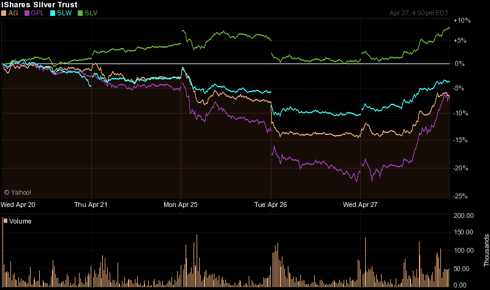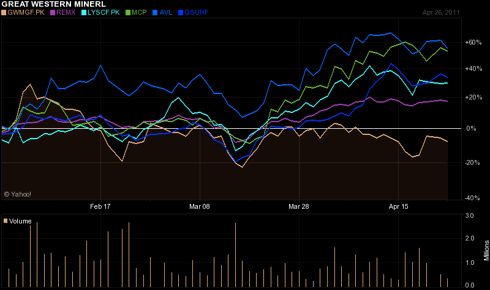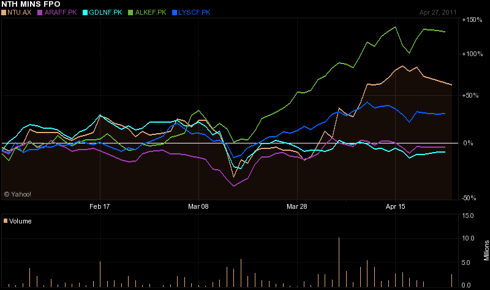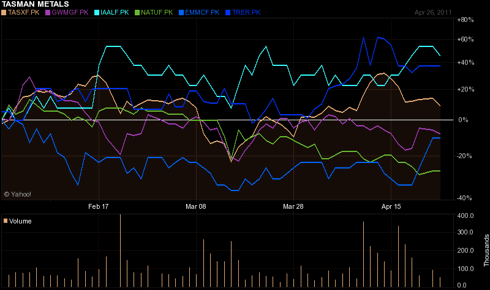 Some ranking charts, just because I haven't done this in a while.  The REE charts are all 3 month charts, and pretty self-explanatory.
Take note that I have included a 5 day chart of a silver play I just completed.  I moved out of silver miners over the past few weeks, and into physical, royalty stream (NYSE:
SLW
) and paper (NYSEARCA:
SLV
).  I am not happy to be doing this, but I saw what was happening to the miners, and made the move, and the charts tell the tale.  My 2 favorite silver miners, both of which I exited, are GPL and AG, and they have under-performed physical, paper and royalty streams recently.  I play to keep the physical (of course), and trade around the royalty stream (SLW has an intresting history as regards the other 2 forms, and I anticipate it will soon go through one of its cycles where it outperforms the paper eft and the miners both).