Usually we see contracting wedges on the charts, and then we wait for them to break. Very easy strategy. But seeing an expanding wedge is more complicated.
Here is an idea of how an expanding wedge would look like according to my previous Gold Crash scenario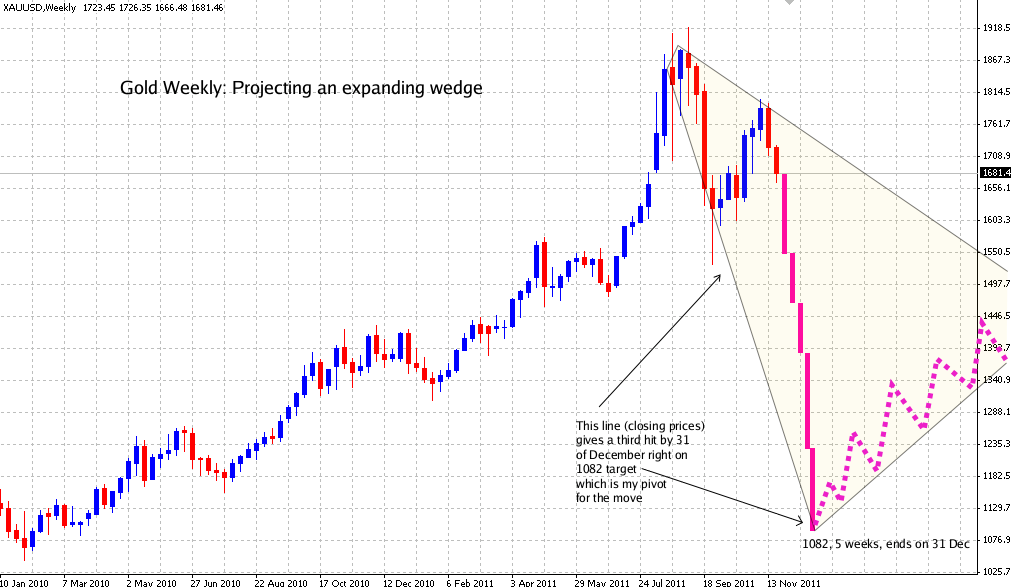 Key points:
Downside quick and steady
Recovery slow and random
What I want to point out, is that the line of closing prices of the most left-bottom red candles passes through 1082 at 31 of December, which is the close of the year. This is how I plot the wedge.